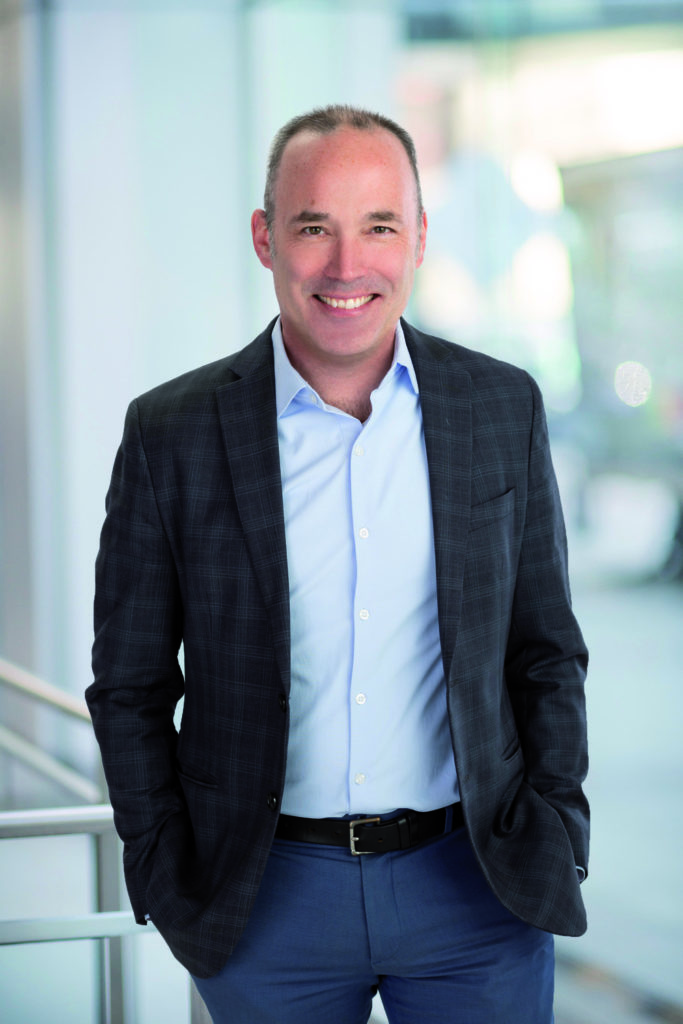 EYP Architecture & Engineering has hired new Project Executive, Jacob Higginbottom, AIA, LEED AP, to lead the development and execution of higher education projects in its Boston office. With an established portfolio of work on a wide range of building types for college and university clients, Higginbottom has developed focused expertise in Residential Life, Health and Wellness, and Sustainability. In this key role, he will leverage a team of specialists and problem-solvers to increase the firm's visibility and partner with clients to achieve their goals.
A recognized thought leader in the industry, Higginbottom brings a passion for high-performance building design, including Passive House and realizing the path toward carbon neutrality in the built environment. He will apply his 25 years of experience in client leadership, project management, planning, and design to his role as Project Executive. In this position, he will continue to be a trusted advisor for higher education clients throughout the Northeast and will forge new partnerships throughout the region.
"I came to EYP inspired by the depth of resources and design and engineering acumen available in this international firm," Higginbottom said. "The opportunities of working with integrated architecture, engineering, and building performance analytics to present parametric iterative energy solutions opens up opportunities for us as architects to offer real data-driven advice toward our clients' energy and resource decisions. I truly believe that this level of service is required so we as trusted advisors can continue to shape the built environment in the current context of environmental and resource challenges."
EYP Higher Education Sector Leader John Baxter, AIA, LEED AP, said, "A strategic and important hire for our firm, Jacob's proven expertise and leadership in the design and modernization of a variety of higher education building types is integral to our continued growth in the Northeast."
Boston office Managing Principal Chris Baylow, AIA, said, "Jacob's diverse experience in higher education design and management, coupled with his vast knowledge of the New England market, will elevate our presence in the region. I'm confident that his collaborative approach and successful track record will prove invaluable as he partners with our higher education team."
EYP's Boston office is home to specialists in modernization, student life, and life sciences projects, as well as technology-rich research facilities. Some of the firm's recognized clients include Northeastern University, Wellesley College, Boston University, Dartmouth College, Harvard University, The Jackson Laboratory, Rutgers University, Regeneron Pharmaceuticals, and United Therapeutics.