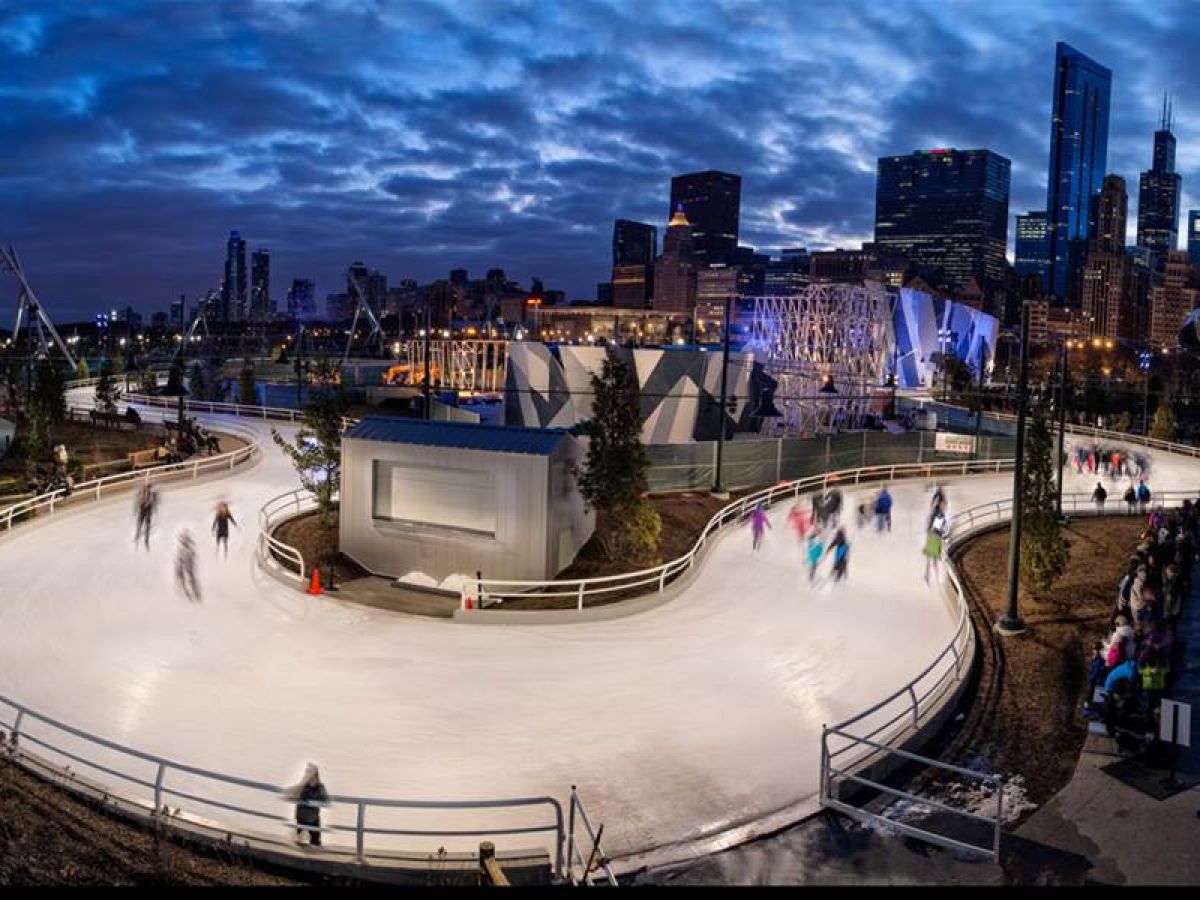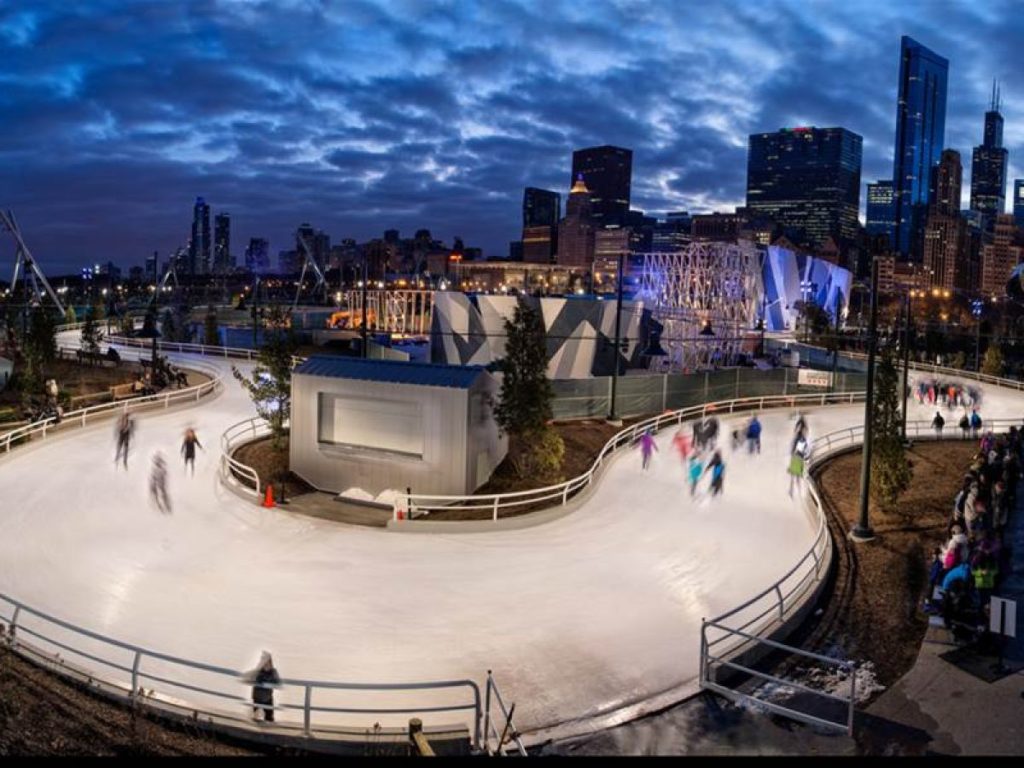 Maggie Daley Park in Chicago was recently recognized as one of the most innovative and complex engineering projects in Illinois by the American Council of Engineering Companies (ACEC) Illinois professional association. An honor award, the highest level, was presented to representatives of the design team, Infrastructure Engineering, Inc. and Stantec, as well as the Chicago Park District, at the organization's annual Engineering Excellence Awards ceremony.
The competition recognizes projects from across the state, which display unique and innovative techniques, future value to the engineering profession, and successful fulfillment of the client/owner's needs. The project will now proceed to national level competition.
The Chicago Park District's new Maggie Daley Park offers year-round fun to Chicago locals and visitors. Signature elements include a quarter-mile-long ice skating ribbon that converts to a trail in warmer seasons, and two 40-foot-tall rock climbing structures that comprise Chicago's first and only climbing park and house the ice ribbon's refrigeration system, concealing it from view. A three-acre play garden includes custom play equipment that meets or exceeds ADA minimum standards. Features include a suspension bridge, slides, ship, and sensory garden for children of different ages, abilities, and backgrounds.
The park is constructed above an existing parking garage, which led to the use of lightweight geofoam fill to minimize the load. The fill is 100 times lighter than soil, and does not add excessive weight to the existing underground parking structure. This highly visible project had a very aggressive schedule.
As part of the design team, Infrastructure Engineering, Inc. provided civil and structural engineering services for the park and Stantec provided specialty ice systems design, including mechanical and electrical engineering, for the skating ribbon. The overall park landscape design was provided by Martin Van Valkenburgh, Associates Inc.