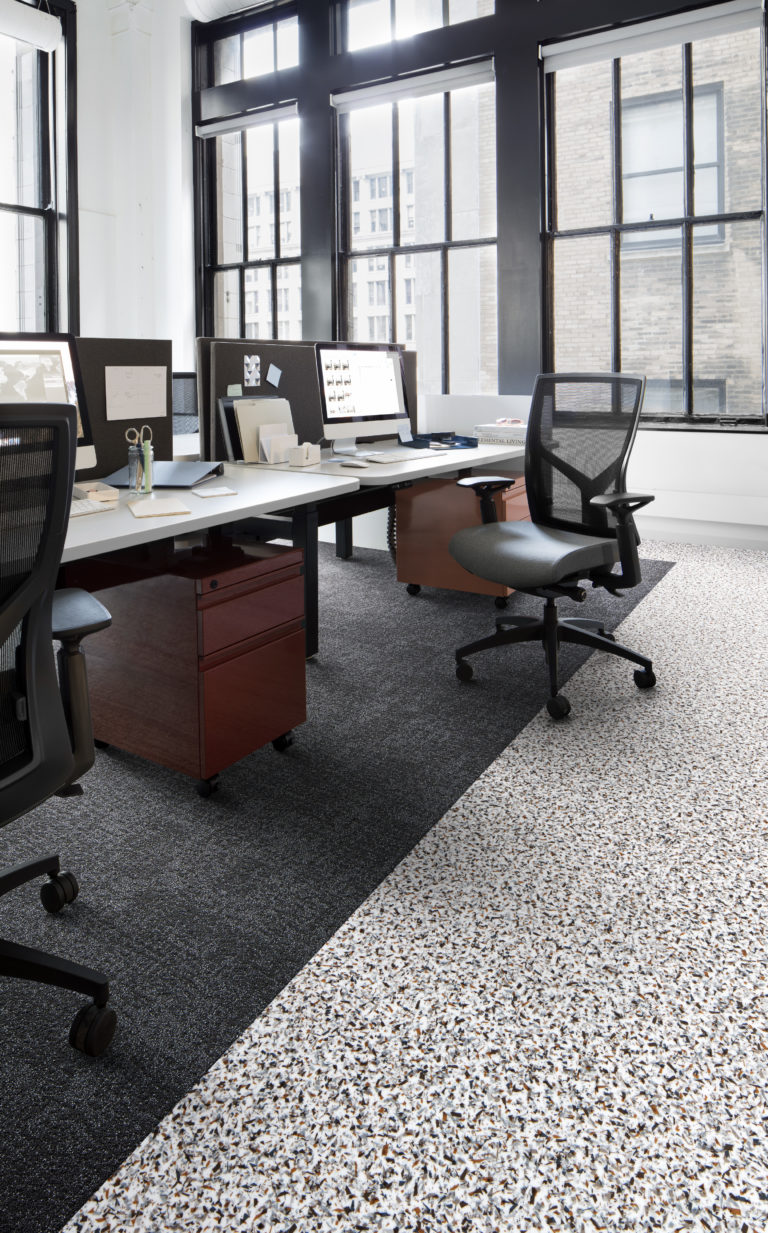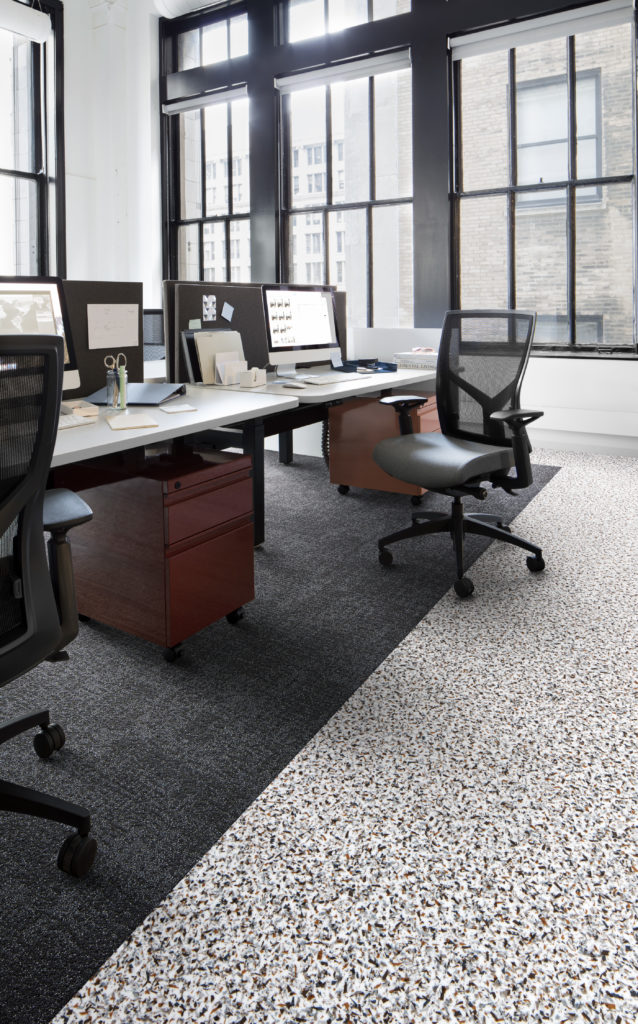 Serious or playful? Neutral or bright? Carpet or LVT?

In Look Both Ways, commercial flooring manufacturer Interface has embraced contrast with a thoughtfully-designed global collection of carpet tile and LVT. Inspired by the "concrete jungle," Look Both Ways uses color and texture to create unexpected dimension on the floor.

"Concrete is so ubiquitous in our world," says lead product designer Kari Pei, "and it's not hard. It's also soft and curvy and sensual. We can make spaces that are using materials that borrow from the gravity and density of concrete — and make it playful."

The eight carpet tile and LVT products in the Look Both Ways collection feature concrete, confetti and carved patterns that work together side-by-side in ways you might not expect. And, all products are 100% carbon neutral across the entire product life cycle through Interface's Carbon Neutral Floors program.

Look Both Ways invites you to create, be inspired – and come excitingly alive with new ideas.