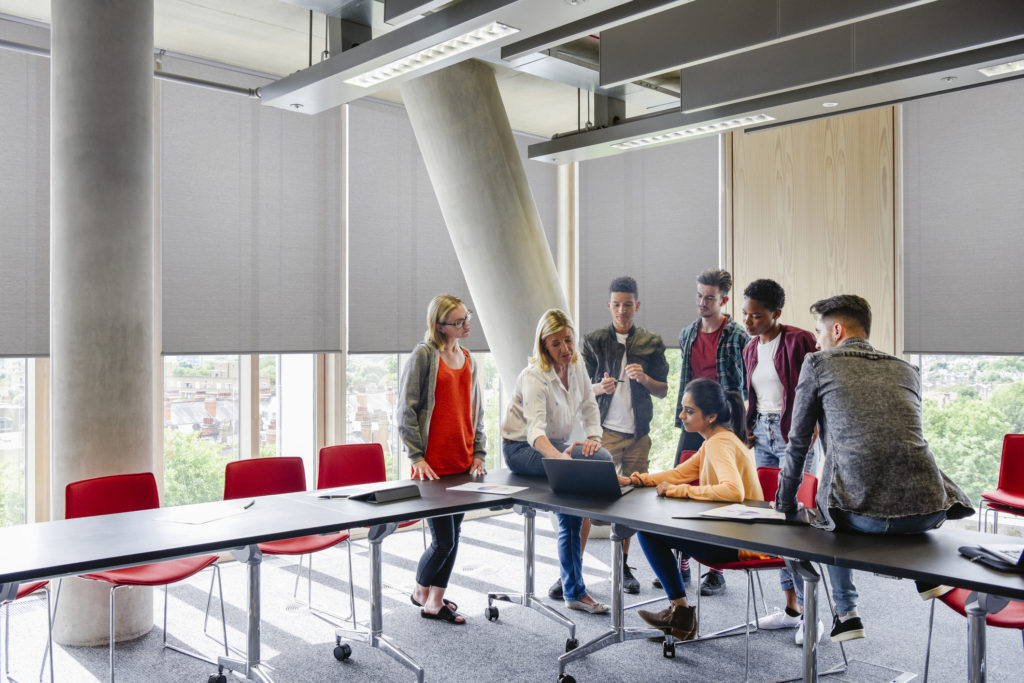 Draper and Mermet combine to provide American-made solutions to glare control and solar heat gain as part of an overall daylighting strategy. Together, they bring innovative and technically superior fabrics, manufactured into the finest quality window shades, with fast delivery.
Mermet USA's collection of contract shading solutions includes E Screen Chroma, M Screen Chroma and GreenScreen Nature. The expansion of Mermet's high-performance portfolio evolved from a market need for more durable metalized fabrics, as well as shade materials with minimal ingredients and additives.
E Screen Chroma and M Screen Chroma address a market need for more durable metalized fabrics. They feature a new proprietary and aluminum back-coating for improved scratch resistance and higher solar reflectance. This enhanced metalized layer also provides a hydrophobic finish to repel water and oils for better durability, providing new flexibility for installations in humid climates, unlike other metalized fabrics. Both products are available in a 3 percent openness and have a unique construction of fiberglass core yarns and metal finishing, enabling the fabrics to deliver excellent glare control, thermal comfort, and view-through.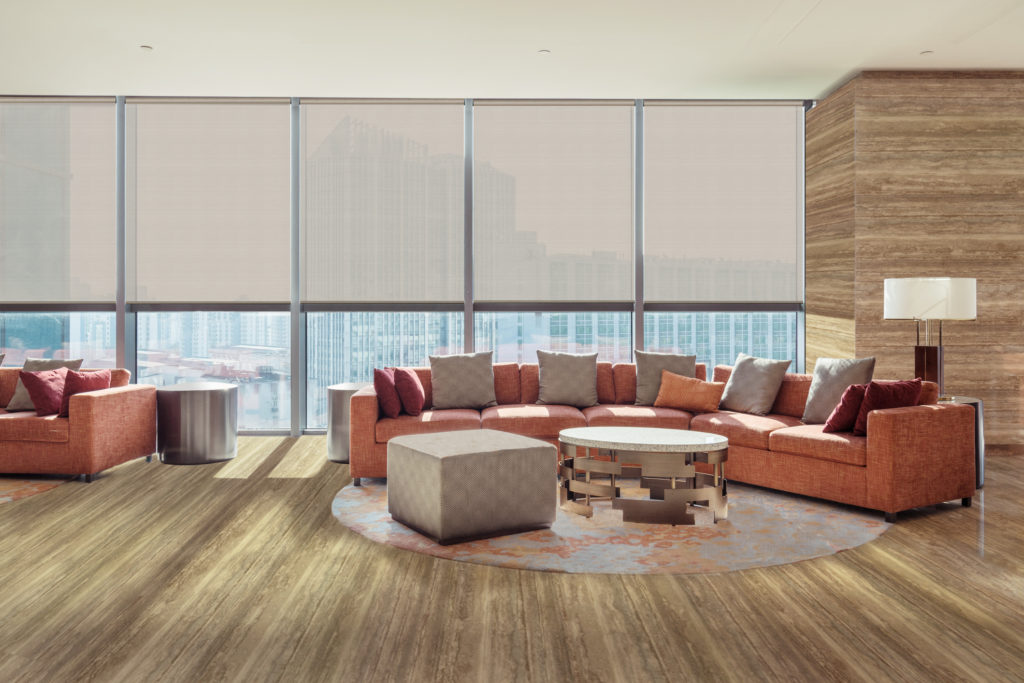 "We keep the specification with the architect, not the interior designer," says Colin Blackford, director of Strategy and Innovation, Mermet. "When specifying glass and shades, we also talk with facilities managers who manage the air-conditioning and occupancy comfort. They strive to avoid glare and heat gain from windows and lights."
Both high-performance Chroma options can also be used in conjunction with traditional E Screen and M Screen for a seamless design, maximum energy efficiency and cost savings.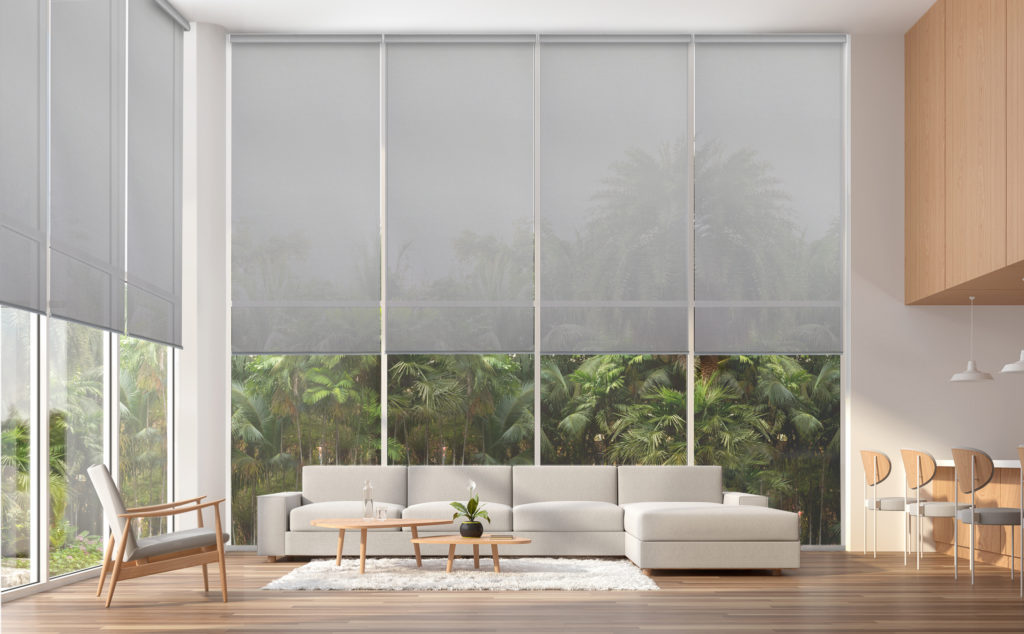 GreenScreen Nature answers the call for shade materials with minimal ingredients and additives. Its lightweight construction of 100 percent natural fiberglass material provides industry-leading achievement in flame resistance, smoke emissions, and dimensional stability. Featuring a mock-leno weave in a five percent openness and neutral, mineral-toned palette, the fabric is PVC-free, halogen-free and comprised of minimal ingredients.
These high-performance fabrics from Mermet USA work in conjunction with Draper's latest innovations for simple and flexible solar control.
Manually-operated window shades are an inexpensive way to bring solar control into many spaces, but ease of lifting operation and noise can be issues. There are also some settings where a standard clutch-operated window shade won't stand up to rigorous treatment over time. "It is best to determine the spec for motorized shades early in the construction planning phase," says Jeffrey Miller, Solar Control Manager, Draper.
Draper's next generation of heavy-duty clutches, the FlexShade NeXD, addresses these issues. The Clutch-Operated FlexShade NeXD provides quiet, smooth operation and low maintenance for commercial, healthcare, institutional, or educational settings. It meets even the most rigorous manual shade specifications.
NeXD also contributes aesthetically. Hardware is available in attractive, durable lightly pebbled powder coat colors. Height-adjustable idler brackets allow the shade roller to be installed perfectly level, ensuring there will be no uneven fabric panels.