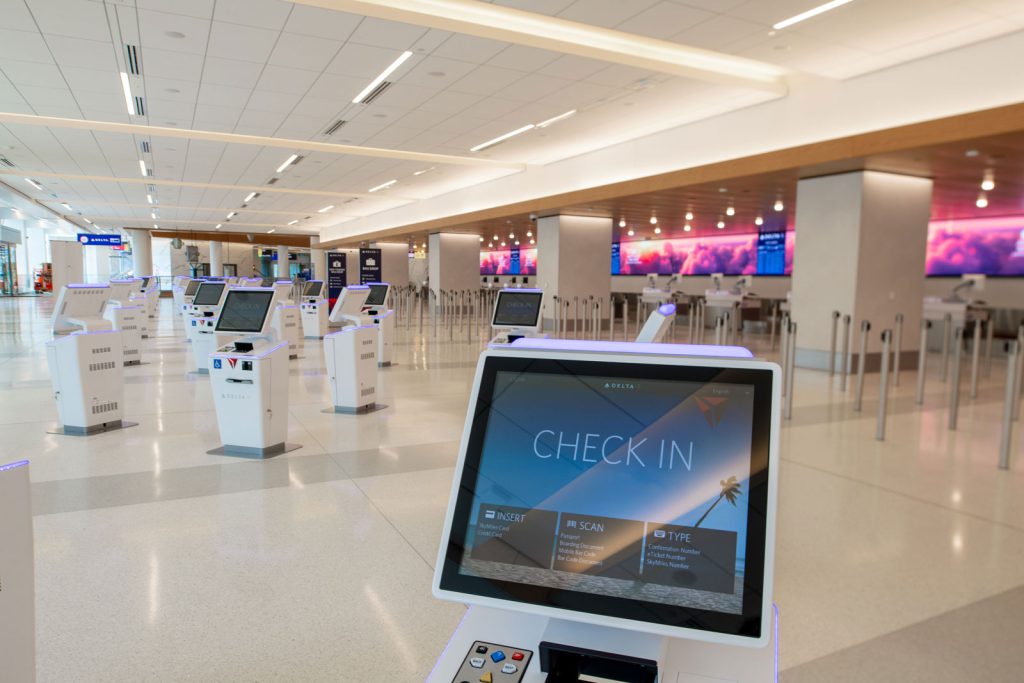 Governor Kathy Hochul, Port Authority of New York and New Jersey Executive Director Rick Cotton, and Delta Air Lines CEO Ed Bastian recently announced the opening of Delta's new Terminal C, which marks the substantial completion of the $8 billion whole new LaGuardia Airport just six years after beginning construction. The opening of Terminal C on June 4, combined with the completion of the new Terminal B earlier this year, means every passenger, except those traveling through the landmark Marine Air Terminal, will experience new, world-class airport facilities when departing from or arriving to the airport.
At a cost of $4 billion — including a $500 million investment by the Port Authority for new roadways and supporting infrastructure — Terminal C represents Delta's largest ever investment in an airport facility. With today's milestone, coming mere months after the governor celebrated the completion of the airport's new Terminal B in January, a Whole New LaGuardia Airport becomes the nation's first major new airport in more than 25 years.
The transformation of a LaGuardia Airport into a world-class destination that is internationally recognized for its beauty is an integral part of our bold vision for a new era in New York The opening of Delta's $4 billion Terminal C will help provide a state-of-the-art passenger experience, easing connections and creating lasting impressions. Congratulations to all who made today's milestone possible as we finish creating a whole new LaGuardia Airport worthy of New York.

Governor Hochul
A new Terminal C experience designed to set the standard for modern air travel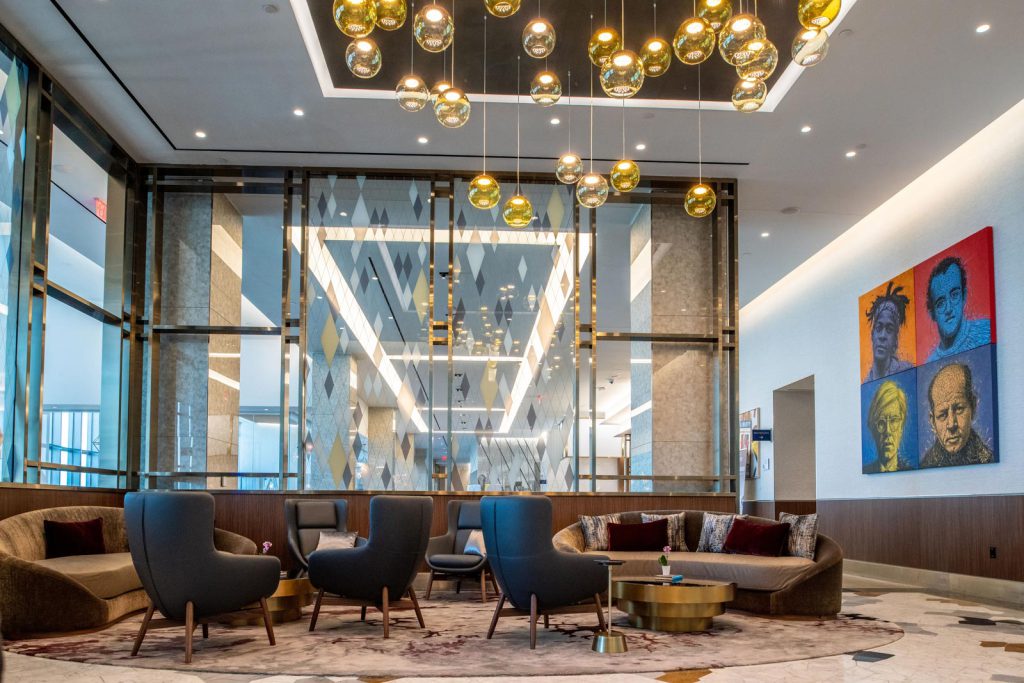 At 1.3 million square feet, the state-of-the-art Terminal C will be 85 percent larger than the two terminals it is replacing – consolidating access to 37 gates through a single 21st century arrivals and departures hall. Throughout the terminal, soaring floor-to-ceiling windows ensure it is filled with natural light by day. Terminal C has been designed for optimal efficiency and speed, allowing travelers to navigate to and from their gates quickly and intuitively, utilizing the latest technologies such as hands-free bag drop and Digital ID screening capabilities.
A curbside check-in building will allow passengers who are already checked-in to get to the security screening area more quickly. The departures hall features 36 full-service check-in counters, 49 self-service kiosks and 16 bag-drop counters. A larger and consolidated security area will feature 11 screening lanes with room for five additional lanes in the future, featuring state-of-the art technology to expedite screening while prioritizing the safety of passengers. Dynamic signage in the TSA queue will display passenger wait times and will allow queuing zones to be adjusted based on passenger demand. On the arrivals level, passengers will be able to retrieve their luggage from one of five baggage carousels. There are 13 restrooms within the new terminal, all featuring touch-free entry, sinks and hand dryers.
In a word, the new Terminal C is magnificent — an architectural gem that dwarfs the facilities it replaces in size, style and functionality. It represents 21st century air travel that is world class in every respect — which can now be said of the entire whole new LaGuardia Airport, which six years ago was among the most reviled in the nation. I thank Governor Hochul for her support, the entire Delta team for their indefatigable efforts and the many employees of the Port Authority who collaborated to make this new world-class airport a reality. Today proves what our region can accomplish when we really put our collective will behind such an ambitious goal.

Rick Cotton, Port Authority executive director
For more information about the LaGuardia Airport and other regional modernizations, or to see photos of the transformed LGA Terminal C, visit the the Port Authority of New York and New Jersey website.