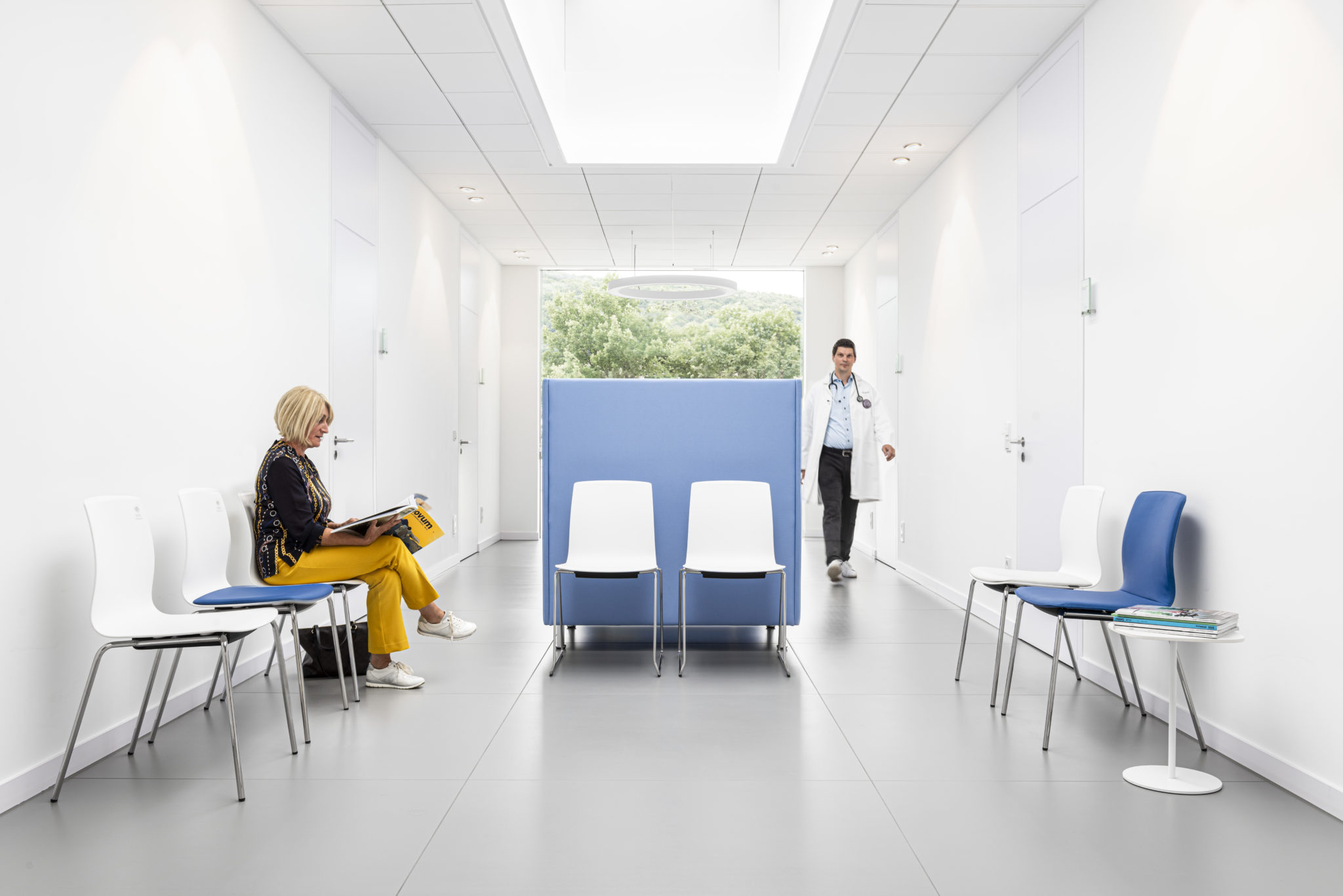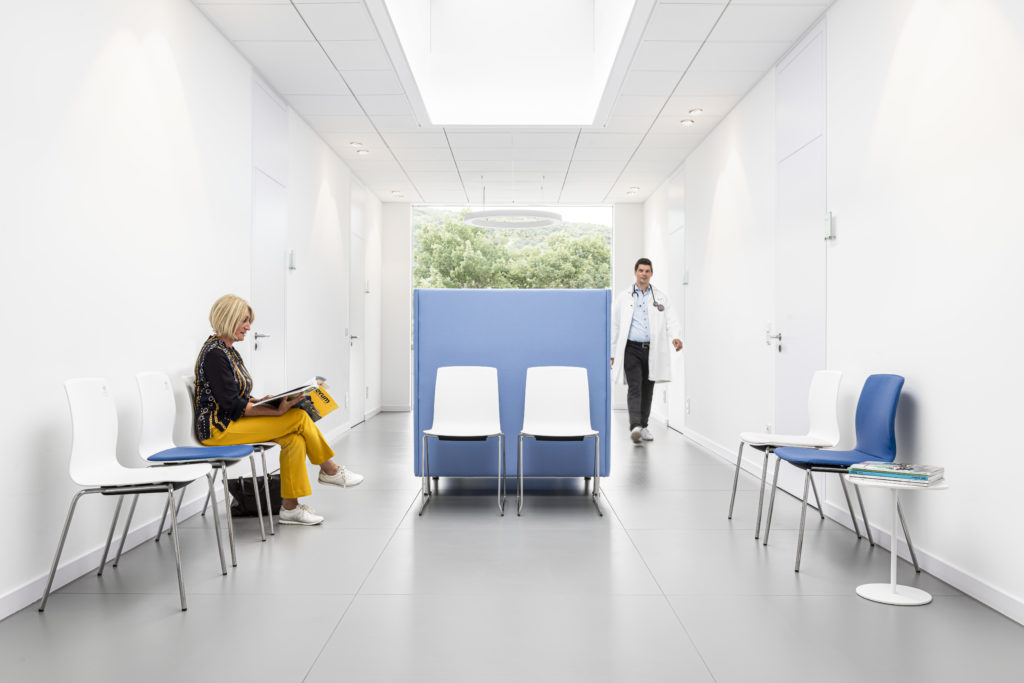 Dauphin's new Cempa MicroSilver poly finish incorporates antimicrobial particles that destroy bacteria, fungus and viruses. Since this additive is integrated into the polymer during the manufacturing process, the MicroSilverBG antimicrobial effect cannot wear off and will continuously emit silver ions for the lifetime of the chair.
MicroSilverBG is safe for the human body and should not be confused with NanoSilver particles that are 200 times smaller than MicroSilverBG. The larger MicroSilverBG particles cannot be absorbed by the skin or accumulate in the body. MicroSilverBG is known by the medical industry as an anti-pathogen agent. It has been commonly used in medical instruments and devices, implants and dental fillers.
Available in Europe as a poly additive for some time, the effectiveness of MicroSilverBG has been proven in numerous studies. In one study, conducted by Quality Labs in Nuremberg, Germany, Polymer contact tests were carried out to measure antibacterial effectiveness. All samples were inoculated with bacteria and incubated for 4 hours. The bacteria on the regular polymers flourished. The polymers equipped with MicroSilver showed a high level of antibacterial resistance—all of the bacteria applied to the surface during this test procedure were destroyed.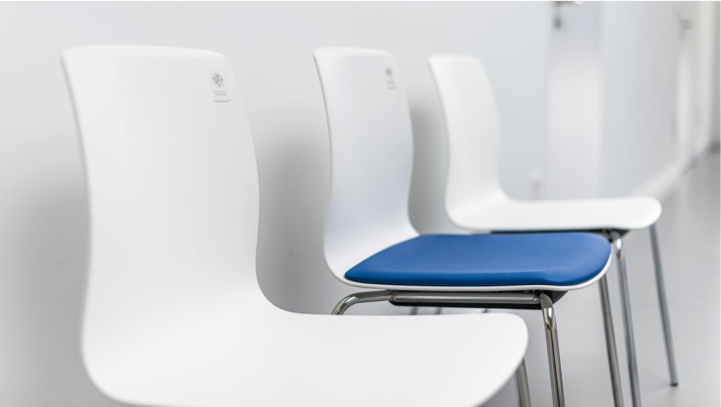 Research conducted in a medical clinic by the renowned German institute, Schwarzkopf (specialists of microbiology and infection epidemiology) showed similar results. The field study determined that chairs with the antimicrobial additive had around 60% fewer bacteria over the course of the day than chairs without the additive. This corresponds with the effectiveness of continuous cleaning after each individual use. Just cleaning periodically throughout the day is not as effective since surfaces are re-contaminated as soon as the chair becomes occupied.
Cempa MicroSilver is available in a white finish and can be easily identified with a seal that is embedded on the seat shell. The MicroSilverBG finish can and should be cleaned within the standard routine and without any concerns about damaging the surface.
Cempa's curved white shell works in all types of environments and can be combined with different base options including 4 Post, Cantilever, Sled, Swivel and Beam. Seat pads made from antimicrobial vinyl or bleach cleanable fabrics may be added to create a look to complement any space
Dauphin's Cempa MicroSilverBG finish, sold in Europe for years, is now available in the United States, Canada, Central America and South America. A highly specialized product, orders of Cempa MicroSilver may be subject to longer lead times.
For more information, please contact your local Dauphin sales representative, contact Dauphin's customer service department at info@dauphin.com or at 1-800-631-1186 or visit www.dauphin.com.