Two Daikin Applied products were honored at the AHR Expo in Las Vegas. Daikin's Pathfinder® chiller is the winner of the AHR Innovation Award in the cooling category and Intelligent Equipment® is a finalist in the building automation category.
Daikin's Pathfinder AWV air-cooled screw chiller won for its industry-first Variable Volume Ratio (VVR) technology that allows the internal compression ratio to optimize the chiller's performance for every condition and at every hour of the day.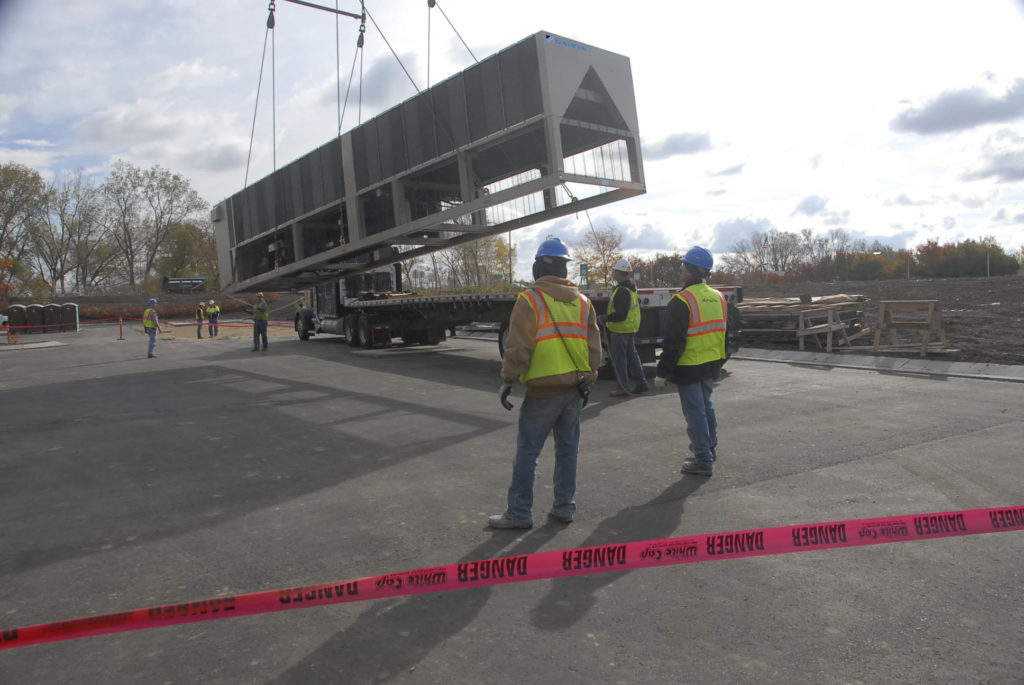 Pathfinder's one-of-a-kind VVR technology combined with other variable technologies has the highest part-load efficiency of any air-cooled screw chiller product on the market. The chiller is fully configurable, allowing users to choose from an extensive set of components and options so that the chiller matches a customer's precise conditions. It offers flexibility even for challenging projects with space constraints or efficiency requirements.  Pathfinder is equally ideal for new construction or retrofit projects because of the ability to increase tonnage in the same footprint and achieve faster installation times.
"The Pathfinder chiller is at the forefront of commercial HVAC innovation," said Rob Landes, product manager, positive displacement chiller products. "The ability to sense the precise lift needed and adjust on the fly is a marquee example of how this technology works smarter, not harder, to make a building's HVAC system more efficient, regardless of ambient temperature or time of day."
Daikin's Intelligent Equipment®, named a finalist by the awards committee, is a unique control solution installed directly onto equipment to monitor energy consumption at the equipment level for deeper, more accurate performance measurement. For less than it costs to run a smart phone, Intelligent Equipment provides direct access to 150 data points on a Daikin rooftop unit or air cooled chiller, all in real time.
Using Intelligent Equipment, facility managers and owners can monitor the operability and efficiency of products, manage expenses and reduce energy costs. Daikin announced at AHR Expo this week that Intelligent Equipment is now available as a factory-installed option on Pathfinder AWV.
Pathfinder AWV and Intelligent Equipment are both featured at Daikin's booth #C2509 this week at AHR Expo in Las Vegas. For more information on Pathfinder AWV and Intelligent Equipment, please visit Daikin Applied.