by Grant Polachek
Rebranding has become an indispensable practice in architecture firms that want to adapt and prosper in today's increasingly competitive market. Successful rebranding efforts can open doors of opportunity, increase client engagement and give firms a more robust footing within the industry — as seen with Jones & Associates, who recently revitalized its brand for future success. To demonstrate just that point, let us examine their story.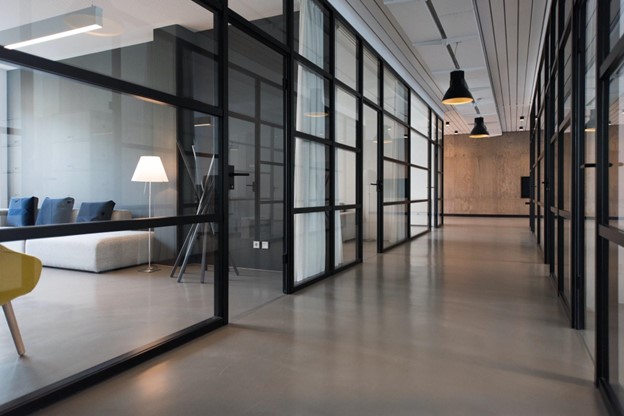 A rebranding journey
Jones & Associates was known primarily for traditional office design expertise until realizing the need to adapt to changing dynamics within the architecture industry. Recognizing corporate office design and construction demands had decreased due to abundant CBD office space available for lease. As a result, the firm embarked on an aggressive rebranding effort focused on mixed-use destinations that combined work-live-medical uses with residential.
Jones & Associates quickly emerged as pioneers in transforming office buildings into vibrant multi-use spaces, drawing in clients such as retail shops, medical services providers, and residential communities. Using their architectural knowledge and meeting emerging demands for flexible yet integrated spaces helped Jones & Associates secure competitive advantages for themselves and contribute towards revitalizing urban areas.
Rebranding strategies for architecture firms
Architecture firms must focus on several essential strategies to initiate a successful rebranding initiative. Below are a few critical points.
Define your brand identity: Start by outlining your firm's core values, strengths and selling points. Then, create a catching brand story that speaks directly to the target market.

Example: Studio X's recent rebrand demonstrates its dedication to sustainable design by emphasizing its use of eco-friendly materials and its expertise in energy-efficient architecture – this shift helped attract clients interested in sustainable architecture and positioned Studio X as one of the leaders of sustainable design.
Refresh your visual identity: Create brand recognition through consistency across marketing materials by investing in professional logo design services, modern color palettes, and typography that reflects your new firm's positioning. A professional logo will serve as the focal point of this investment, while updated color schemes and typography will convey what it stands for. You can always Generate ideas with Squadhelp!

Example: Creative Spaces, an award-winning architecture firm, enhanced its visual identity with a sleek minimalist logo design to communicate elegance and sophistication, which resonated with high-end clients looking for timeless architectural solutions. This refreshed identity proved highly successful for brand awareness among targeted clients seeking timeless architectural solutions.
Revamp your online presence: An impactful digital presence is paramount in today's digital era. Optimize your website, engage actively on social media management platforms like LinkedIn or Twitter, and produce valuable content to establish thought leadership while engaging potential clients.

Example: Architectura Studio undertook an ambitious rebrand by creating an engaging and user-friendly website featuring case studies, client testimonials, and an architecture blog with insights into industry trends that helped establish them as authorities on contemporary architectural design. This move effectively elevated their firm as leaders in this niche field of architectural practice.
Rebranding strategies for transitions
Destinations properties
As corporate office design requirements change and adapt, many architecture firms are shifting towards turning office buildings into mixed-use spaces that meet today's new work-live-retail or medical destination requirements. Here are some effective rebranding strategies:
Position your firm as a conversion specialist: Underline the firm's expertise in reconfiguring office spaces into dynamic mixed-use environments while also emphasizing successful conversion projects and understanding all associated challenges and opportunities for conversion projects.
Collaboration with other professionals
By joining forces with real estate developers, medical specialists, retail experts and others from different fields to form multidisciplinary teams capable of offering holistic solutions, you improve the quality of your projects but also position your firm as an all-in-one destination for work-life-medical developments.
Adopt adaptability and versatility
Create spaces that can quickly adapt and evolve with changing demands of mixed-use environments, taking into account technology integration, sustainable principles and flexible floor plans to accommodate various purposes.
Investigate additional rebranding strategies
Niche specialization: Locate specific niches within architecture to establish yourself as an authority on those topics, whether healthcare, education, or hospitality are your particular areas. Focusing on specific sectors enables your firm to stand out amongst competitors by developing expertise geared toward them.
Thought leadership and content marketing: Build credibility for your firm through content marketing initiatives that demonstrate valuable insights, trends, and case studies from your expertise and showcase this knowledge as thought leaders within your firm. Publish articles, white papers, and industry reports showcasing this expertise, thereby positioning it within your field as a knowledge provider.
With architecture's expectations shifting and maintaining a practice becoming more competitive, firms need to rebrand to stay relevant. The Jones & Associates story demonstrates how powerful an effective rebrand can be as they shifted focus from corporate office design towards mixed-use work-live-retail-medical facilities.
Grant Polachek is head of branding at Squadhelp, a professional branding/naming consultancy.