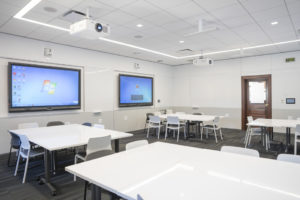 Teachers College, Columbia University, is the first, the largest, and among the top-ranked graduate schools of education in the nation. Dating back to 1894, the College's facilities in New York needed classrooms to meet the demands of 21st century learning. At the same time, renovations had to fit within a tight schedule, couldn't disturb the original structure, and needed to be scaleable for a shifting capital budget.
Step one was to construct a prototype classroom that could be tested and used as a model for the College's future renovations. International design and architecture firm, Perkins Eastman, spearheaded this effort. Several conditions had to be met: The classrooms would stay in use year-round, so short lead times and fast construction were essential; because competition for wall space was intense, a flexible system was required that could meet the demands of multiple types of high-tech, low-tech, and no-tech pedagogies; those same walls needed to feature integrated technology, easy maintenance, and be a design approach that could evolve over time to accommodate new teaching methods.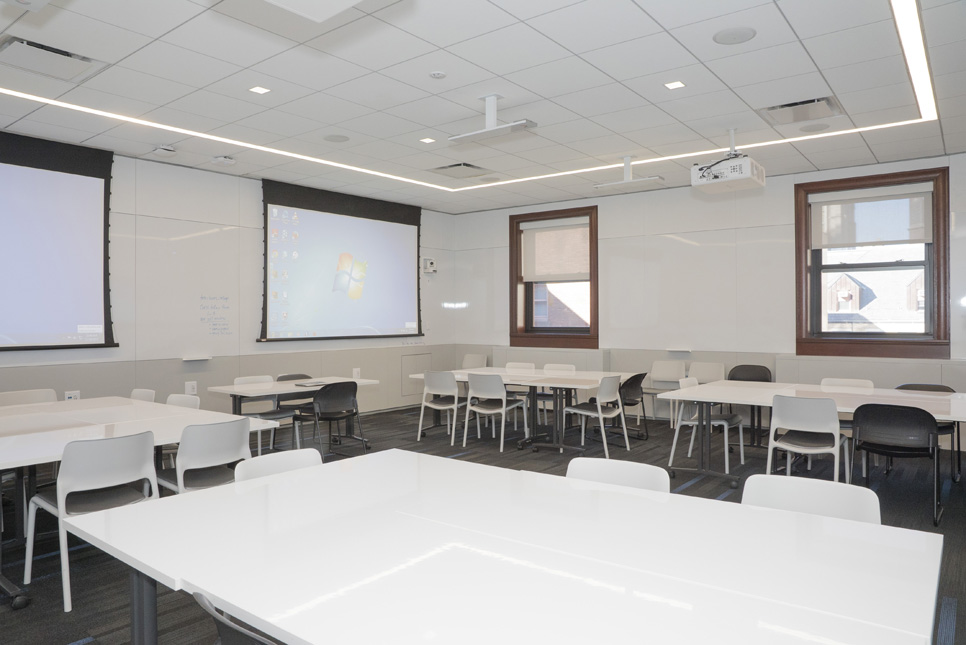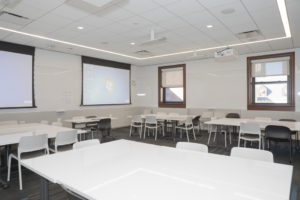 Perkins Eastman drove the vision forward, including the functional and aesthetic requirements. They chose to work with DIRTT, maker of manufactured interior construction solutions, to help construct that vision into a reality. DIRTT's aluminum wall frames were installed in one day with pre-mounted electrical and data, while wiring and technology installation were completed on site. The walls supported the desired functionality with extensive 360-degree writeable wall finishes, fabric-backed acoustic tiles for sound absorption, a lower wall section embedded with electrical, technology infrastructure and cabinetry all behind a durable Thermofoil finish that will withstand daily use, and an ability to hang accessories such as marker trays from horizontal reveals.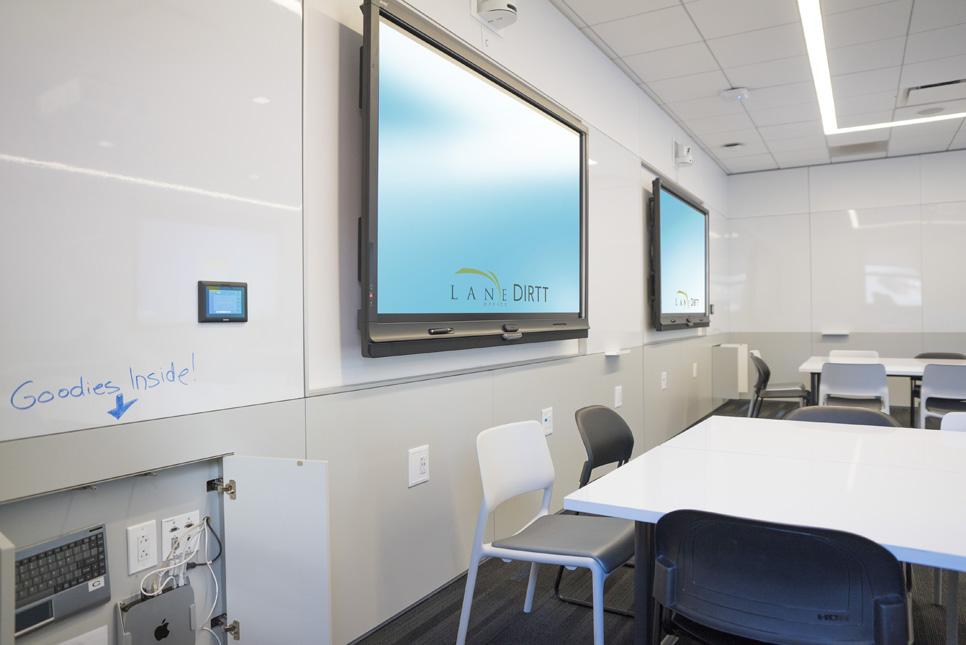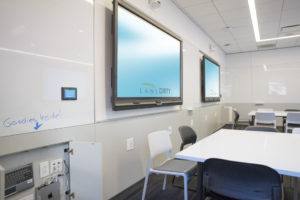 Integrated utilities and technologies such as SMART Boards, cameras, Extron panels, and TouchLink panels reflect a clean aesthetic, but also foster efficient maintenance and minimal clutter. Facilities teams retain easy access to the wall cavities, allowing for upkeep and the ability to make changes and updates with minimal disruption.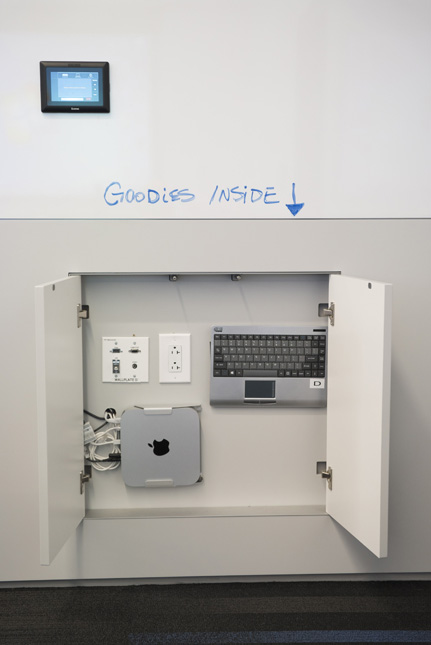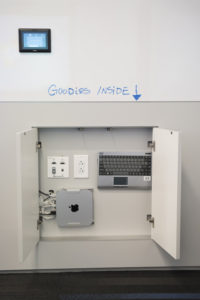 The DIRTT integrated solution for the prototype classroom, including walls integrated with technology, electric/data and finishes, was constructed in one week, and the final result met the required speed, function, flexibility and aesthetics. With this successful model, Teachers College has plans underway to update 48 more classrooms over the next several years.