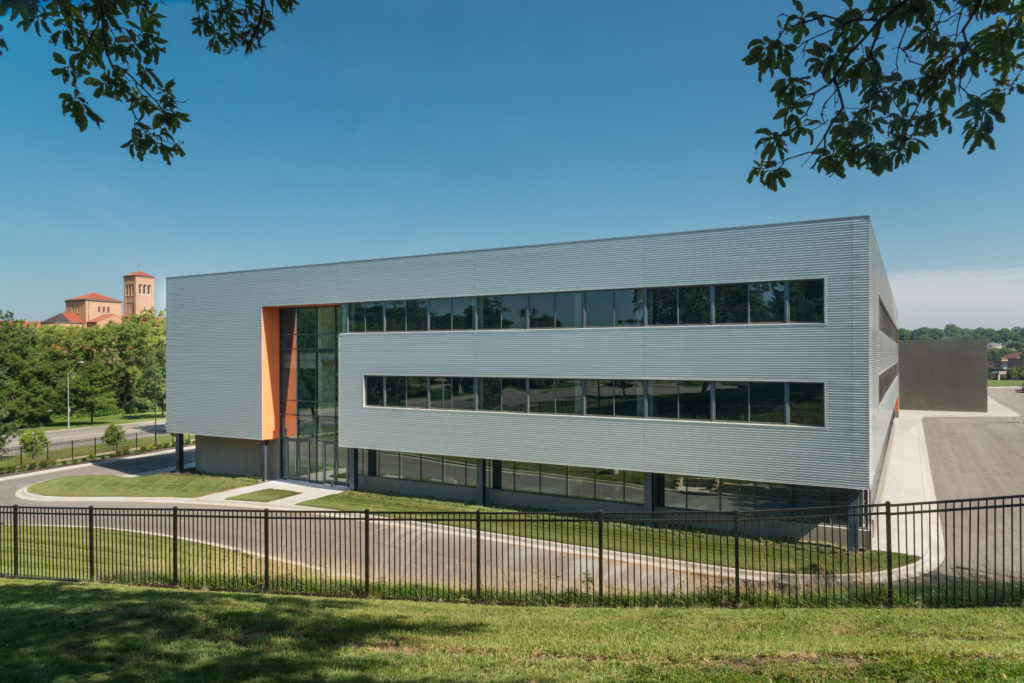 The Ewing Marion Kauffman Foundation, one of the largest charitable organizations worldwide, allocated funds for a new private charter school in Kansas City, MO. Architect Perkins+Will were required to re-purpose a three-story office building to create the 90,000 square-foot space dedicated to offering a high quality learning environment.
Part of a phased development, the third and final building earned a Kansas City Business Journal 2015 Capstone Award recognizing its innovative, urban design that integrates beautifully with the surrounding neighborhood.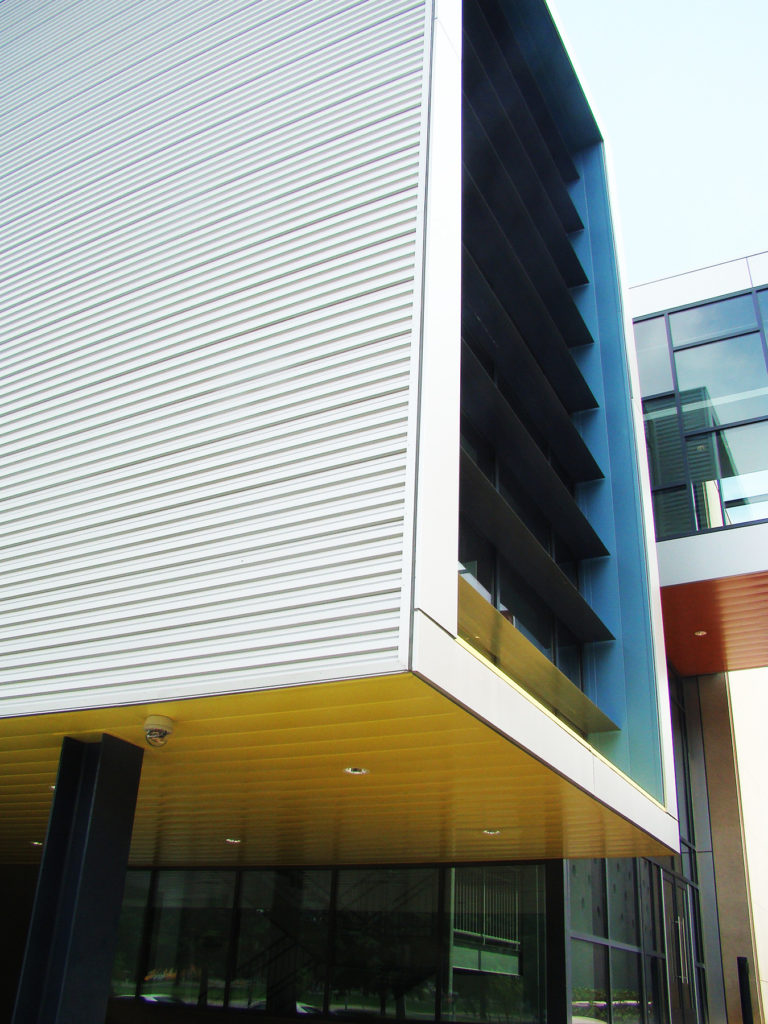 The design team appreciated the many options that the Concept Series concealed fastener panels, from CENTRIA, provided them, including thousands of combinations of articulation, shadows, and sight lines, along with a complete line of finish, integration, special systems, and detail options. The multi-colored vertical and horizontal panels gave the building a clean look conducive to learning and creativity.
With concealed fasteners and a common-lock joint, Concept Series concealed fastener panels can be mixed for interesting custom profiled wall relief. The panels can be installed vertically or horizontally and have an unbroken appearance that further adds to Concept Series concealed fastener panels' versatility. Panels are also available in two surface textures– stucco embossed or smooth.
CENTRIA's IW Series concealed fastener panels also were selected for the project because they come in a variety of gages, colors and finishes to match the corresponding Concept Series concealed fastener panels and blend into walls, eliminating visual breaks. The IW Series panels also feature a common-lock joint design that makes interesting visual effects possible and contributed to the sleek, modern look of the building that the architects desired. With the ability to install the panels year round no matter what the weather, installation time is shortened, permitting fast-track scheduling. IW Series panels can be installed vertically or horizontally