On May 13, the U.S. Centers for Disease Control and Prevention (CDC) issued new guidance stating that individuals who are fully vaccinated against Covid-19 "can resume activities without wearing a mask or staying 6 feet apart, except where required by federal, state, local, tribal, or territorial laws, rules, and regulations, including local business and workplace guidance." So, is it time to return to the office? And can companies require employees to get vaccinations in order to make reopening happen? How many workers will want to come back anyway?
All good questions. It's still too early for definitive statistics on the effects of the CDC lifting its mask mandate for fully vaccinated persons, but here are some resources we found that explore the legal and practical repercussions and offer some guidance and solutions: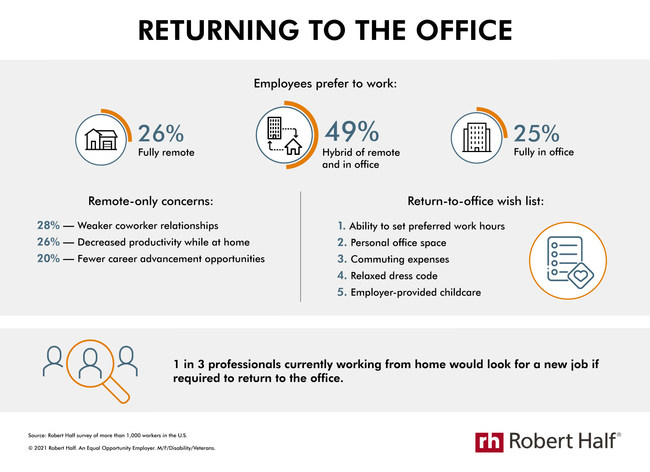 As to the question of whether workers will even want to return to the office once it is open, consider these studies and resources:
The McMorrow Reports and its sister publication FMLink will continue their ongoing coverage of the pandemic, including guidance and resources from government agencies and various organizations as well as products intended to help companies and facilities managers (FMs) navigate the return-to-work scene. For comprehensive reopening guidance and resources geared specifically towards building and facilities managers, see FMLink's e-book, A Facilities Manager's Guide to Reopening and Occupying Buildings Safely.