by Mia Frederick & Brittney Foster — May was National Nurses Month, an important observance to acknowledge nurses' significant impact on health care. Every day, nurses across the country make an invaluable difference in the lives of their patients and the communities they serve. The U.S. Centers for Disease Control and Prevention's (CDC's) Project Firstline recognizes nurses' ongoing sacrifices and contributions and strives to support them by providing the critical infection control education and training they need to safely perform their jobs.

For National Nurses Month, Project Firstline spoke with two of its infection preventionist subject matter experts, Shay Drummond and Janet Glowicz, on how nurses use infection control during their daily work to stop the spread of germs and protect patients and themselves from infections.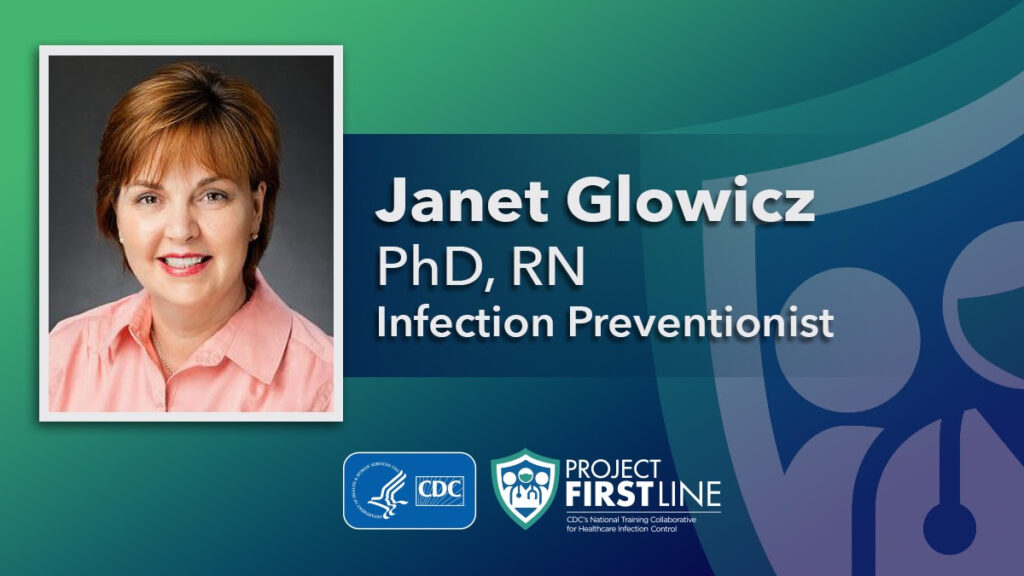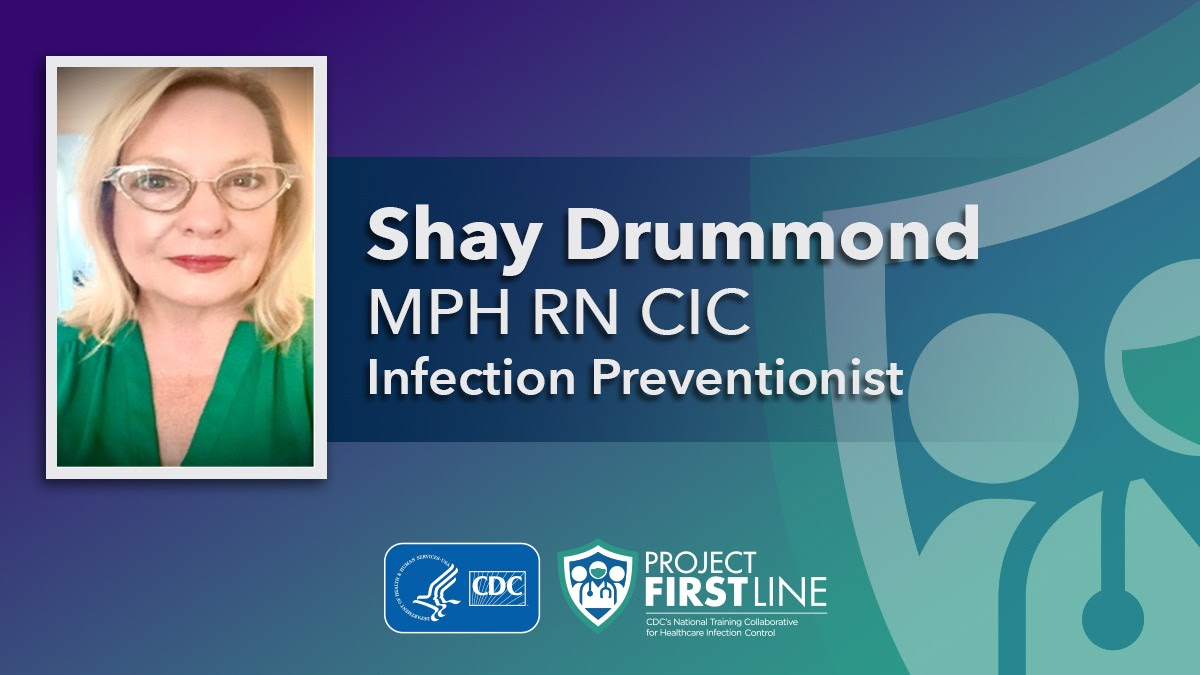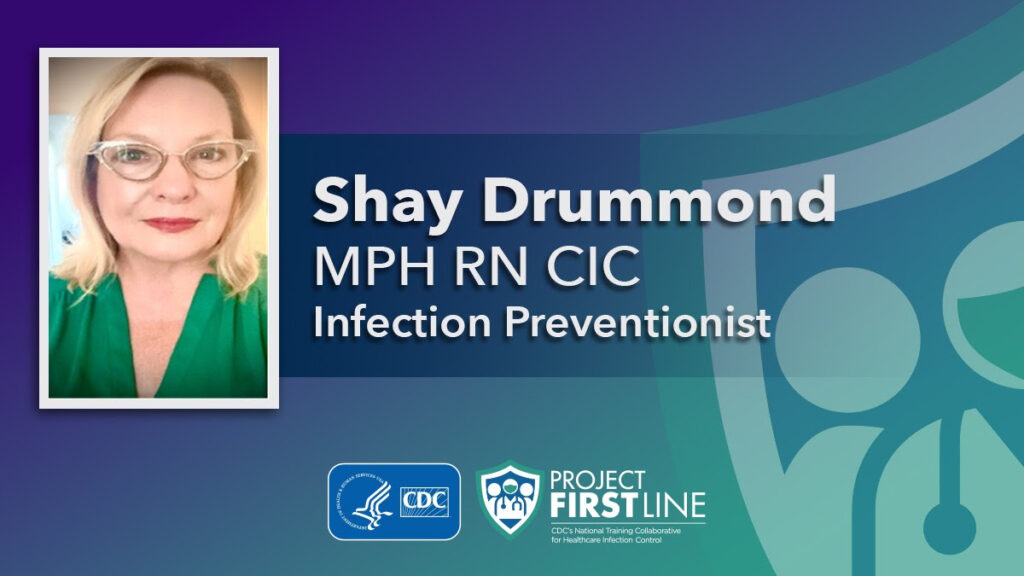 1. Recognizing infection risks
As a nurse, recognizing infection risks in health care means identifying moments throughout the workday when there is an opportunity for germs to spread and make people sick. Nurses recognize symptoms and can take action even before the cause of an illness is known. It's important for them to be able to assess the potential risks for germs to spread to or from the patient and take the appropriate infection control actions to keep everyone safe. This might be simply cleaning their hands or using source control or implementing enhanced precautions such as isolating a patient.
2. Cleaning their hands
Did you know nurses touch an average of 15 different surfaces during a single patient interaction? (source) All the surfaces that nurses touch provide opportunities for germs to spread within the healthcare environment. Cleaning their hands with alcohol-based hand sanitizer or soap and water is one of the simplest and most effective ways nurses can help limit the spread of germs and protect patients and themselves.
3. Using appropriate PPE
Nurses use personal protective equipment (PPE) to not only protect themselves, but also to protect patients and others from germs that spread in the healthcare environment. PPE plays a vital part in infection control for nurses and must be selected and used correctly at the right time to ensure the best protection. Before any patient interactions, nurses will assess the risk of germs spreading and think about how they might spread to determine which PPE is necessary. This might include gloves to avoid touching infectious material, a mask to prevent the spread of respiratory infections, or eye protection for potential splashes and sprays.
4. Cleaning and disinfecting surfaces
Cleaning and disinfection may seem like a simple infection control practice for nurses, but it's critical to stopping the spread of germs in healthcare facilities. Some germs found on dry surfaces can live for a long time – C. diff, for example, forms spores that can live on surfaces for months or even years. Frequent cleaning and disinfection of C. diff patient rooms and care areas using disinfectants that kill spores helps prevent the spread of germs.
5. Placing patients in the right rooms
Nurses play an important role in assessing patients and recognizing the risk for germs to spread when the infection is airborne. For example, if a patient presents with a fever, rash and respiratory symptoms, nurses might consider measles infection. Measles is highly contagious and spreads easily through the air, so prompt recognition of symptoms and placing the patient in airborne precautions, which includes specially designed rooms, will limit the spread of germs, protecting nurses and susceptible individuals from infection.
As we reflect on this important observance, Project Firstline wants to say thank you to all nurses for your tireless commitment to patient care and service to others!
Find out more about Project Firstline and access Infection Control Educational Materials at CDC.