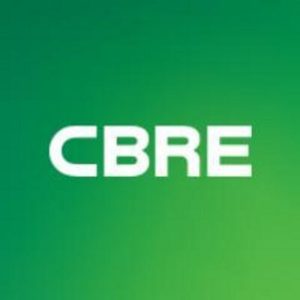 Sunbelt markets are projected to see strong office-using job growth, the suburbs are expected to outperform downtowns, and occupiers will increasingly look to more modern, user-focused work environments as a means to attract and retain talent in 2017, according to CBRE Group, Inc.'s 2017 U.S. Real Estate Market Outlook.
"We expect markets in the South and West—including many that have been slower to recover during this cycle, such as Orlando, Tampa and Phoenix—to see the strongest office-using job growth in 2017," said Andrea Cross, Americas head of office research, CBRE. "Many of these markets have little or no new construction supply underway, which will limit options for tenants interested in the most desirable submarkets and the highest-quality buildings, and give owners greater leverage. These markets may offer attractive development and investment opportunities as tight market conditions push rents up further."
The suburban office market, which has lagged the downtown market in recent years, is expected to perform well in 2017, although this will vary significantly according to each submarket's unique demand drivers, quality of office product and live-work-play environment. With demand in some of the largest downtown office markets beginning to slow in 2016, the national downtown market will likely soften further in 2017, due in part to nearly twice as much new supply coming online in 2017 as did in 2016.
Nationally, CBRE expects more than 50 million sq. ft. of office space completions in 2017—the most since 2009. Though this will be low compared to previous cycles, the introduction of new product at a time of anticipated slower demand will likely result in a modest increase in the national vacancy rate. Rents are expected to increase by about 1.5 percent over the year, continuing to slow from the 2014-2015 rates of 4.0 percent to 4.5 percent, the current cycle's fastest rate of growth.
Tenants' increasingly efficient use of space will continue to broadly affect demand. Many tenants are using their greater space efficiency to trade a larger footprint for higher-quality space, offering employees a more appealing work environment. This will become increasingly important as the competition for talent intensifies.
"The cutting edge in office environments favors activity-based workplace design—which enables employees to customize their workplace on demand—over one-size-fits-all solutions," said Julie Whelan, Americas head of occupier research, CBRE. "Additionally, many office workers now expect the workplace to incorporate wellness considerations, such as access to green space."
Responding to this trend, more than 90 percent of corporate real estate executives expect their level of engagement in health and wellness to increase, according to a recent CBRE survey. CBRE expects occupiers to continue to see workspace flexibility through shared-workplace options like co-working, with innovative partnerships among tenants, co-working operators and landlords becoming more commonplace. Technology will also continue to affect not just how occupiers use space, but how they manage it.
"Effective use of occupier-related applications will allow property managers to collect data that can be instrumental in more efficiently assessing and deploying real estate strategies," said Whelan. "From smart buildings to space utilization, technology's uses and implications for real estate are boundless."