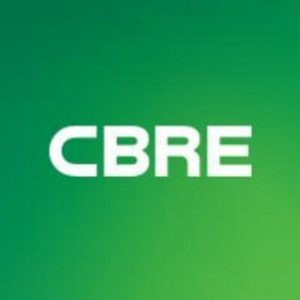 By thinking and acting like real estate investors, health systems and hospitals can generate significant cost savings, secure capital to invest in technology and care delivery, and design more efficient patient-centric delivery systems, according to a new independent report commissioned by CBRE, titled "Enhancing the Value of Hospital Real Estate."
While hospital and health system executives continue to manage cost pressures from new regulations, consolidations, and shifts in the delivery of care, they are in control of an historically underutilized asset: $1 trillion of owned real estate.
The report establishes the extent to which real estate affects the healthcare industry:
Core hospital real estate (inpatient facilities) accounts for over 42% of all healthcare real estate in the U.S.
Outpatient facilities—many of which are hospital-affiliated—account for another 27%.
Real estate occupancy accounts for 8% to 12% of hospital costs.
The top 50 owners of healthcare real estate in the U.S. include 34 health systems that collectively own $227 billion of real estate.
"Our analysis underscores that health systems should recognize real estate as a distinct cost center that offers opportunities for savings on par with drugs, products, suppliers and even professional fees," said Jim Hayden, Executive Managing Director of CBRE Healthcare. "There are many creative ways to employ real estate to benefit those in need of care."
Some real estate strategies that hospital and health system executives can employ to control costs and secure capital include:
Switching from integrated management to outsourced management can typically reduce facilities costs by 10% to 12%: hospitals or health systems typically own and operate their real estate in the same legal entity that delivers patient care. This approach has limitations because real estate is typically thought of only as a support or service function and not a strategic or financial resource. Under an outsourced mode, health systems continue to own its real estate in an integrated fashion. However some or all functions such as real estate asset and property management, project management, development, transactions and leasing activities are outsourced to third-party specialists. In exchange, a health system can gain real estate expertise, enhance the value and the operating performance of its real estate, and lower operating costs.
Asset sales: This option is the most straightforward way of monetizing health system real estate. A sale of core real estate to an investor would typically be structured as a sale/leaseback transaction, in which a hospital or health system leases back the space that they physically occupy for a 10- to 15-year term with renewal provisions. Rent is fixed for a year with annual escalators usually designed to keep up with inflation at 2.0% to 2.5%.
"Monetizing existing healthcare real estate or leveraging investors to develop new healthcare properties both offer potential benefits to health systems," said Chris Bodnar, Vice Chairman of Capital Markets, CBRE Healthcare. "Depending upon the cost of capital and the opportunities to reinvest proceeds from real estate into other areas offering a higher return on investment, both strategies can have significant impacts on a health system's balance sheet and overall ability to deliver quality care while controlling costs."
CBRE commissioned, on an independent basis, Jerry L. Doctrow, a prominent healthcare consultant, to analyze how real estate can be used to address the challenges facing health system executives. Doctrow is a former stock analyst who spent 15 years following health care REITs and advising corporate and not-for-profit clients.