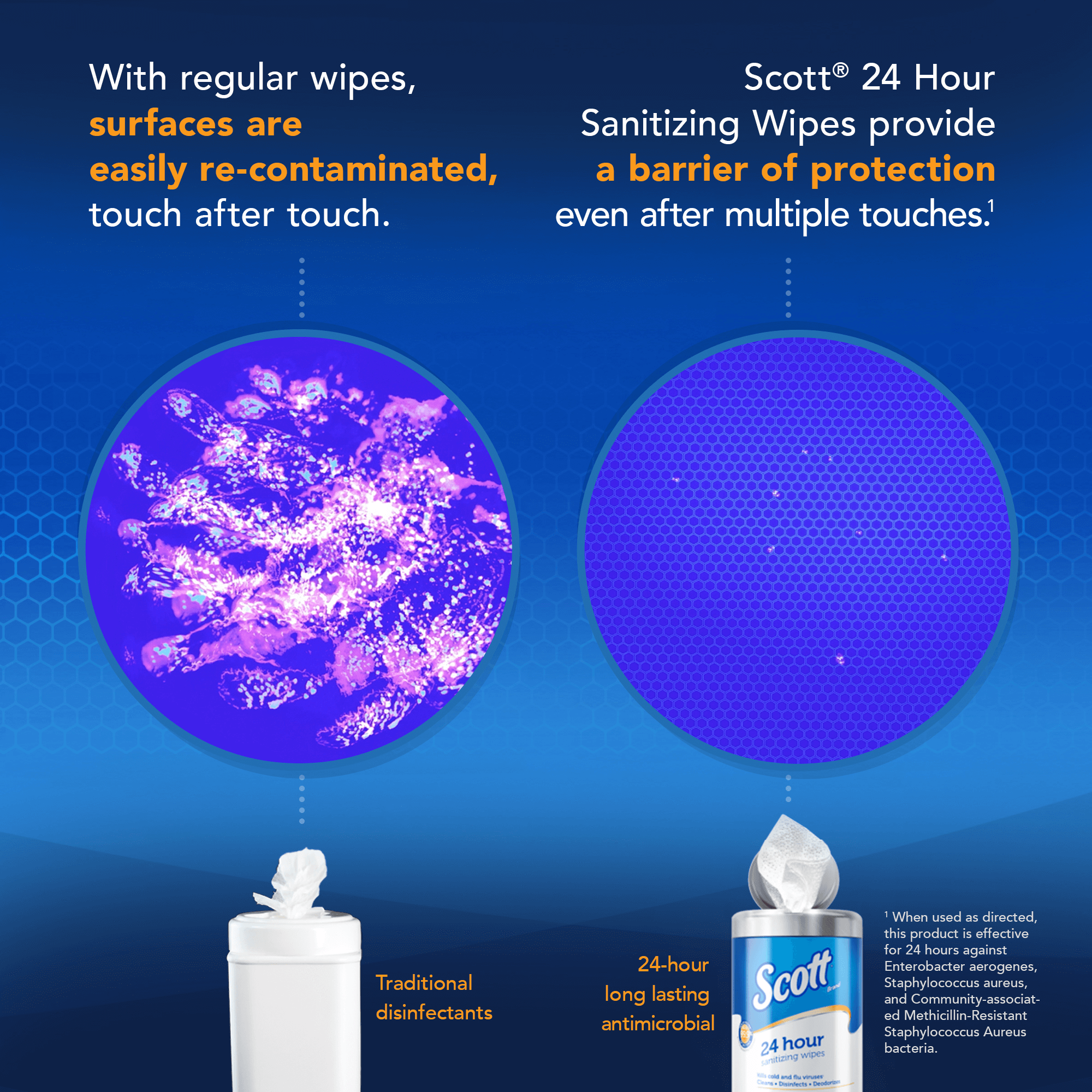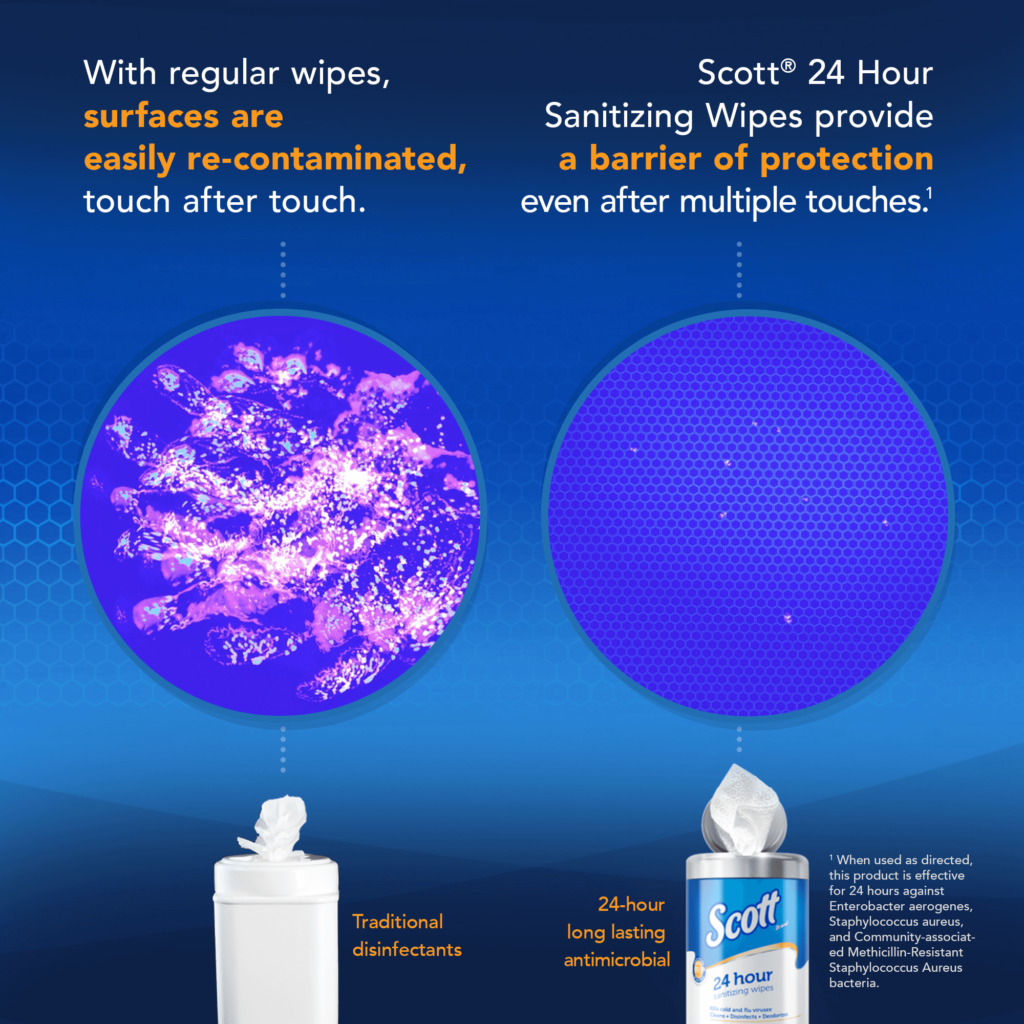 Scott 24 Hour Sanitizing Wipes from Kimberly-Clark Professional has received the 2021 Best Healthy Workplace Solution Award from CBRE Group, the world's largest commercial real estate services and investment firm. Scott 24 Hour Sanitizing Wipes was selected out of 54 innovations submitted by 34 suppliers for CBRE's 2021 Supplier Partner Innovation Challenge.
Scott 24 Hour wipes are registered with the U.S. Environmental Protection Agency (EPA) for disinfecting against numerous strains of bacteria and viruses – including SARS-CoV-2 1. the virus that causes COVID-19. It is also the first wipe registered by the EPA to continuously kill 99.9% of bacteria for 24 hours, even after dozens of touches. 2
"Scott 24 is a surface wipe unlike any other," said Julia Georgoff, General Manager, Kimberly-Clark Professional North America. "Instead of ceasing to work after initial application, as traditional wipes do, our patented residual wipes provide continuous protection for 24 hours and have been rigorously tested to maintain antibacterial efficacy for this period of time."
Jeffrey Brown, vice-president of Strategic Supplier Relationship Management, CBRE Global Workplace Solutions, commented: "The caliber of the nominations we received this year was outstanding and aligns with our vision of delivering a world-class supply chain in partnership with our supplier partners.
The winners of this year's awards exhibited true innovation and a commitment to creating a healthier work environment, giving occupiers peace of mind and improved employee engagement in the workplace."