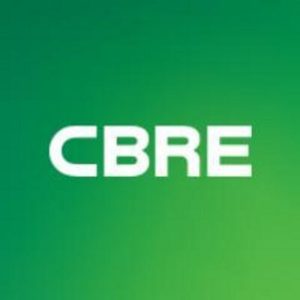 CBRE announced in July the formation of its Omnichannel Real Estate practice to coordinate its end-to-end work for clients who straddle the converging Retail and Industrial & Logistics sectors in the burgeoning experience economy.
The practice is led by top CBRE executives: Adam Mullen, a 13-year veteran of designing and building retail supply chains who is Senior Managing Director and Americas Leader of CBRE Industrial & Logistics; and Brandon Famous, a veteran of more than 30 years in retail and commercial real estate who, as CBRE Senior Managing Director of Retail Advisory & Transaction Services, leads the company's retailer-representation practice in the Americas.
CBRE has created its Omnichannel Real Estate practice to advise clients on effectively combining their brick-and-mortar store portfolios with their expanding real estate networks for e-commerce distribution and fulfillment. Retailers are doing so to best compete in the experience economy shaped by e-commerce, which requires providing customers quick, seamless access to merchandise online as well as compelling experiences in stores.
"Retailers are being forced to re-evaluate how they go to market, balancing their front-end retail real estate with back-end fulfillment networks and their overall digital presence," Famous said. "This transformation of modern retail due to e-commerce has made expertise in logistics strategies and supply-chain design a must-have, strategic differentiator for retailers."
CBRE has established its Omnichannel Real Estate practice as a clearinghouse to address the varied needs of these clients. Executives overseeing the practice ensure that clients are delivered the services relevant to their omnichannel strategy from across CBRE's broad spectrum of offerings. Those solutions can range from planning supply chains and analyzing warehouse-labor availability to optimizing store portfolios and mining data for pinpointing ideal sites for distribution centers and stores.
The practice also draws on the combined resources of CBRE's more than 2,500 Retail and Industrial & Logistics professionals across the globe.
"The disruption that we're seeing in the retail industry and the pace of growth of e-commerce distribution both are unprecedented," Mullen said. "Amid these changes, real estate remains a constant need and tool for omnichannel companies. Our new practice connects those companies with the right combination of CBRE services to assemble real-estate networks for today's market and beyond."
Additional CBRE service lines contributing expertise to the Omnichannel Real Estate practice include CBRE's Forum Analytics, Supply Chain Services, Location Intelligence, Labor Analytics, Incentives and Capital Markets.