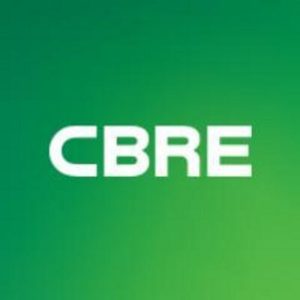 by Michael Walsh
Driven by the rapid enterprise adoption of mobile devices and networks, the Internet of Things, cloud services and content delivery, net occupancy gains across the major U.S. data center markets continued at robust levels in 2016, nearly matching the record-highs in 2015, according to a new report from CBRE Group, Inc.
Leasing volume was dominated by a flurry of hyperscale cloud-service provider (CSP) requirements that sometimes reached in excess of 15 megawatts (MW) each. Net absorption totalled 195 MW in 2016 across the major data center markets (Atlanta, Chicago, Dallas/Ft. Worth, New York/New Jersey, Northern Virginia, Phoenix and Silicon Valley), slightly below the 200+ MW of absorption in 2015.
The Northern Virginia market was a clear outperformer in 2016, as net gains tallied 84.4 MW, eclipsing previous record highs. Taking into account several large pre-leases, gross leasing volume in Northern Virginia nearly exceeded 140 MW in 2016. The next closest markets in terms of net absorption were Dallas/Ft. Worth (37.6 MW) and Chicago (36.2 MW).
"An enormous amount of activity continues to occur as pre-leasing in future projects," said Jeff West, director of data center research, CBRE. "More than 111 MWs of pre-leased space is under construction and is indicative of the sheer magnitude of leasing being driven by CSPs over the past several quarters, with only a handful of multi-megawatt-sized transactions in 2016 that were not cloud-related."
While large CSP deployments dominated headlines, this also reflects a fast-evolving transformation in the size and scope of data center requirements coming from traditional enterprise users. Although computing power and information storage needs of this user base continue to soar, the accelerated adoption of cloud and managed services being incorporated into enterprise IT solutions have somewhat reduced the size of historically typical wholesale and retail colocation deals. For example, in a market like Dallas/Ft. Worth, which has yet to see the types of hyperscale CSP-driven demand as in other major markets, transaction sizes averaged 1 MW or less in 2016 despite the high volume of absorption. Given the costs involved with IT migrations, data center operators continued to see steady growth from existing tenants who not only have options to grow their footprint incrementally but also provide valuable potential revenue from increased spend on services and interconnection.
Vacancy rates of existing/commissioned data center space in a number of major markets—including Northern Virginia, Chicago, Silicon Valley and Phoenix—continued to hover at or below 5 percent in Q4 2016. In Silicon Valley, this translates to a scant 7 MW of available existing capacity, with few first-generation facility options available for even modestly sized wholesale requirements. However, more speculative data center capacity is scheduled for delivery in 2017 than in the past several years. This increase in capacity should facilitate and increase leasing volume in a number of markets that have been severely supply-constrained or underserved for the past several quarters.
There are currently 271 MW under construction in major markets, more than 160 MW of which are being delivered on a speculative basis. The largest volume of construction is in Northern Virginia (121 MW), and upwards of 40 MW of new capacity are expected in markets like Dallas/ Ft. Worth and Silicon Valley. Even with the addition of much-needed new supply, market conditions in nearly all major data center markets should remain landlord-favorable in 2017 from a supply-demand balance perspective.
"The C-suite at most enterprises has arguably never been more attuned to the costs, potential risks and pitfalls of building and operating their own data centers," said Pat Lynch, senior managing director, Data Center Solutions, CBRE. "The result in 2017 will likely be a continued wave of enterprise data center facilities becoming available as companies continue to migrate to hybrid IT solutions (cloud, colocation and others) and their enterprise data centers become a smaller part of their IT footprint."
The first signs of this trend have already started to appear: After a lackluster 2015, total sales volume for data center assets increased dramatically to nearly $1.78 billion in 2016 at an average price per square foot of $275. This total does not include several announced large portfolio transactions that are slated to close in 2017.
"The sustained magnitude of market leasing in 2017 will likely depend on how accurate cloud providers were in forecasting customer demand and subsequently provisioned data center capacity to meet it," said Mr. Lynch. "Additionally, legacy corporate data center assets are poised to come to market in 2017 in a big way. While not likely a supply-side risk to the multi-tenant market, well-connected real estate near critical population centers has the potential to command strong demand and pricing."