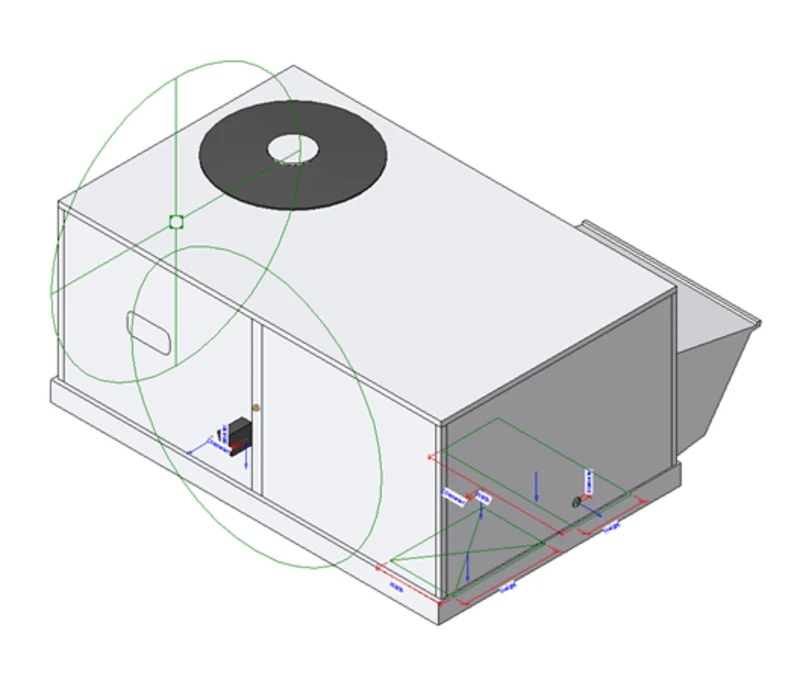 High-tech heating, air-conditioning and refrigeration provider Carrier has launched a Revit configurator to customize commercial air-conditioning system designs. The configurator enables HVAC professionals to uniquely configure their Carrier HVAC unit Revit drawings based on key project criteria, such as cooling capacity, size, factory-installed options and voltage. Founded by the inventor of modern air-conditioning, Carrier is a part of Carrier Global Corporation, a global provider of healthy, safe and sustainable building and cold chain solutions.
Once a model is created using the new configurator, it is then available for download and integration with Autodesk Revit architectural design software, along with other key file formats and documentation to assist in the design process. By customizing the products, the user can save time normally needed to configure the unit within the multidisciplinary Revit building information modeling (BIM) software. The full model number of the unit is generated with the Revit, making sure the correct configuration is used in the project.
The configurator is publicly available for Carrier outdoor packaged products, including electric, gas and heat pump systems, as well as Carrier light commercial split-system units. The public availability of the tool allows for fast and easy configuration on-the-go, and Carrier representatives are available to provide assistance at any point in the process.
"Carrier is known around the world for its ability to provide reliable, sustainable solutions for buildings of every size," said J.B. Spillane, managing director, North America Light Commercial HVAC, Carrier. "This configurator adds to the exceptional experience that building professionals can expect to have when they work with Carrier."
The Carrier Revit configurator is available for free use on the Carrier website.