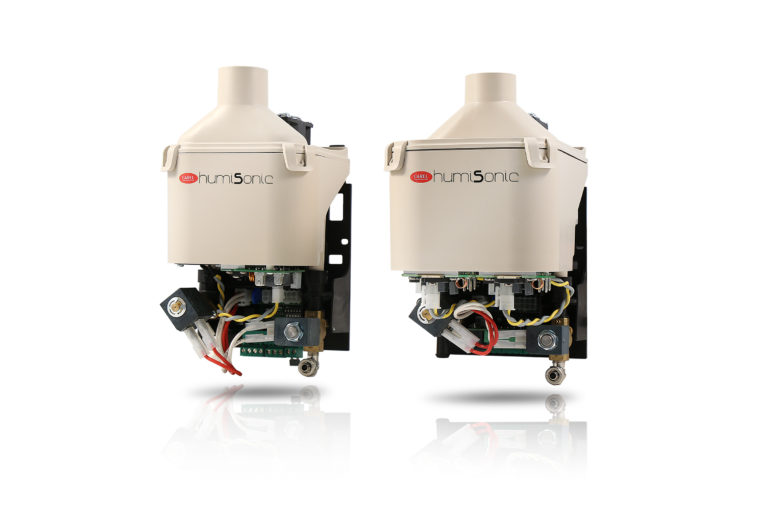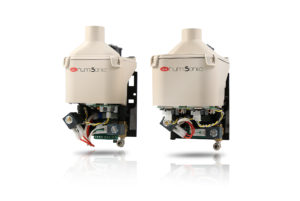 Carel introduces two new models of its energy-savings humiSonic Humidifiers family. Featuring 10% energy consumption, 10,000 hours of guaranteed operation and 1 ų water droplet size, the new humiSonic direct was designed to provide energy-savings solutions for direct room humidification, while the humiSonic ventilation is ideal for duct installation. The compact plug-and-play products join the popular humiSonic compact, which is installed in fan coils and showcases worldwide.
"The extension of the humiSonic series coincides with improvements in performance to provide maximum reliability and minimum maintenance," said Luigi Nalini, Group CEO. "The new humiSonic family provides 90% energy savings compared to a steam humidifier and almost instant complete absorption of the atomized droplets."
Some of the key product features and benefits include:
Energy Savings: Very low energy consumption (less than 80 W per liter of atomized water) makes humiSonic the ideal solution for data centers and all applications where humidity control can be managed, exploiting part of the sensible heat generated inside the controlled environment. These low- running costs ensure humiSonic a return on investment is just a few months.
Hygiene and Precision: The components in contact with the demineralized water are made from stainless steel, and the main body is designed to prevent stagnation of water at the end of the humidification cycle. Moreover, the electronic controller manages periodical washing cycles in the event of system inactivity. Its hygiene features, together with guaranteed humidity control precision, make humiSonic suitable for more demanding applications such as cleanrooms.
Mission Critical DNA: By running humiSonic on demineralized water, operation of the piezoelectric transducers is guaranteed for 10,000 hours. This ensures service continuity in critical applications and significantly reduced routine maintenance.