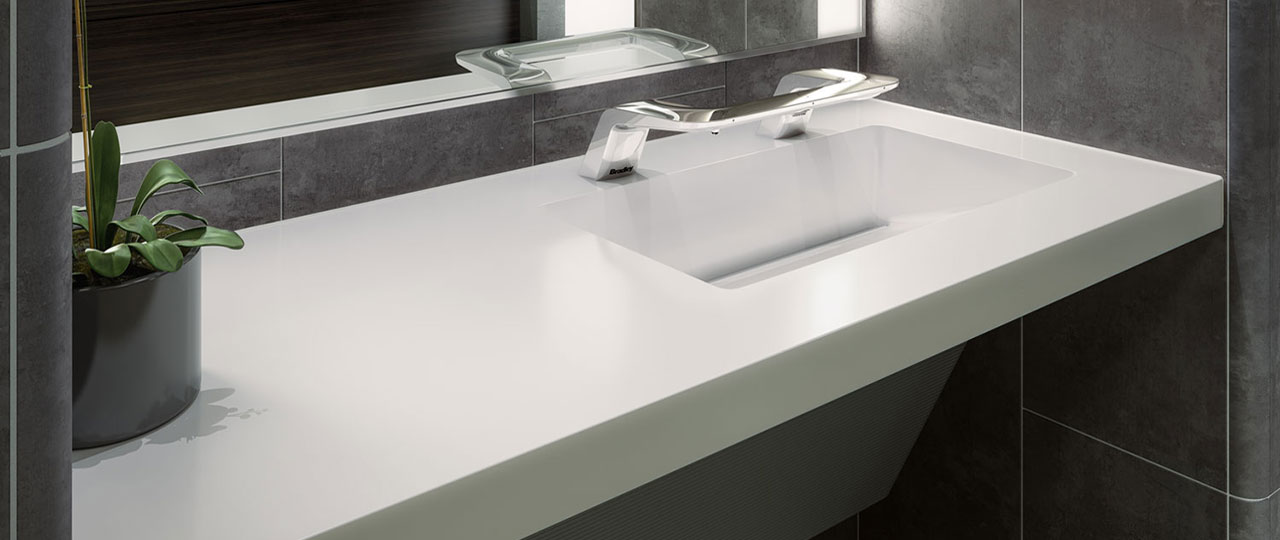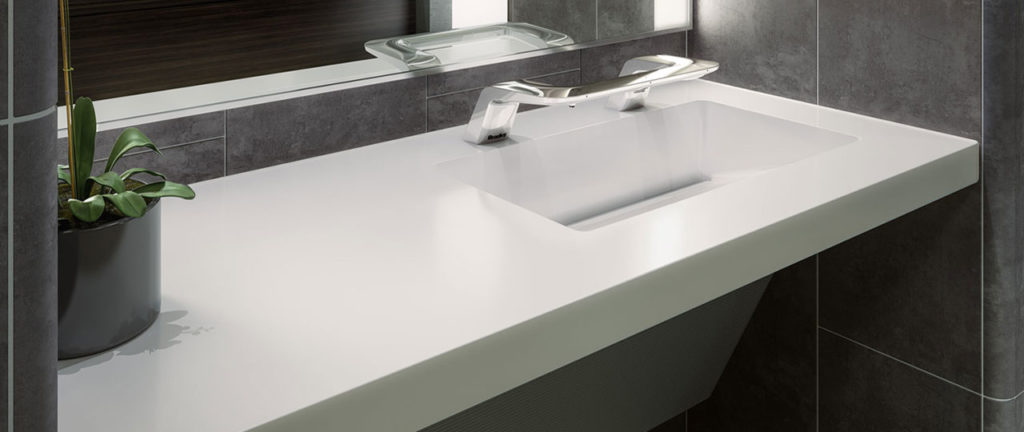 A breakthrough in all-in-one technology, the award-winning WashBar features soap, water and dryer in one sleek intuitive design. Inspired by feedback from design of the Verge basin, the unique WashBar creates a completely touchless handwashing experience.
The WashBar features smart technology with a completely touchless soap, water and dryer in one component to create a smart handwashing experience. The WashBar was designed so that there are no false activations of a neighboring function. For example, the dryer will not activate while the water is running. Several WashBar settings can be changed in the field including the speed of the dryer and brightness of LEDs. It can also be put to "sleep" for cleaning purposes. Keeping water in the basin equals dry floors and money saved on cleaning costs.
Over the years Bradleys signature theme has been innovation, including the first all-in-one touchless handwashing fixture, the first molded natural quartz material wash basin, and more. Innovative new products and processes are introduced every year to offer better solutions to create a truly exceptional customer experience.