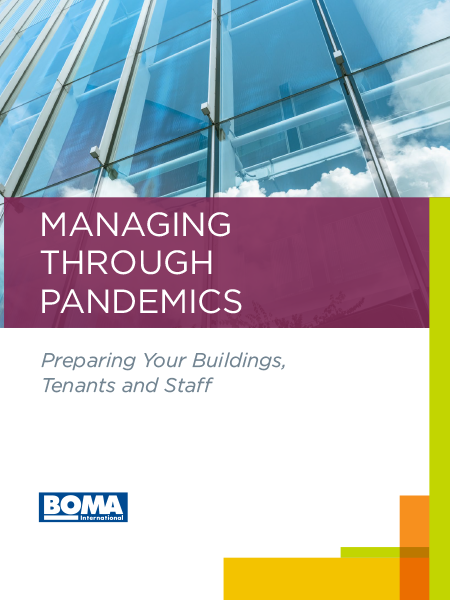 The scale and severity of the COVID-19 pandemic caught many unprepared and presented a daunting, fast-moving challenge to commercial real estate professionals. Using guidance from leading experts and lessons learned from across the industry, BOMA International has created Managing Through Pandemics: Preparing Your Buildings, Tenants and Staff, a guidebook covering every aspect of managing a commercial building through a global health crisis.
Covering everything from creating a pandemic plan and building-wide preparations to business continuity and legal considerations, Managing Through Pandemics is an essential resource for all property professionals.
 This guidebook is available as a free resource thanks to the generous support of Yardi. Click here to download.