BOKA Powell, a Dallas-based architecture and interiors firm, has completed design work on the $11.2 million Hatcher Station Health Center, developed by Frazier Revitalization, Inc. and operated by Parkland Health and Hospital System. The 44,300-square-foot clinic near Dallas' Fair Park is located on a seven-acre site adjacent to DART's Hatcher Station.
"The clinic was designed to efficiently and effectively deliver community health services for adults, geriatrics, women and children in an underserved part of Dallas," said Sean Kirton, senior project designer for BOKA Powell. "This project is a part of the community, and was developed in partnership with the community, offering residents easy access to primary care rather than traveling long distances to the main hospital and sitting in the emergency room."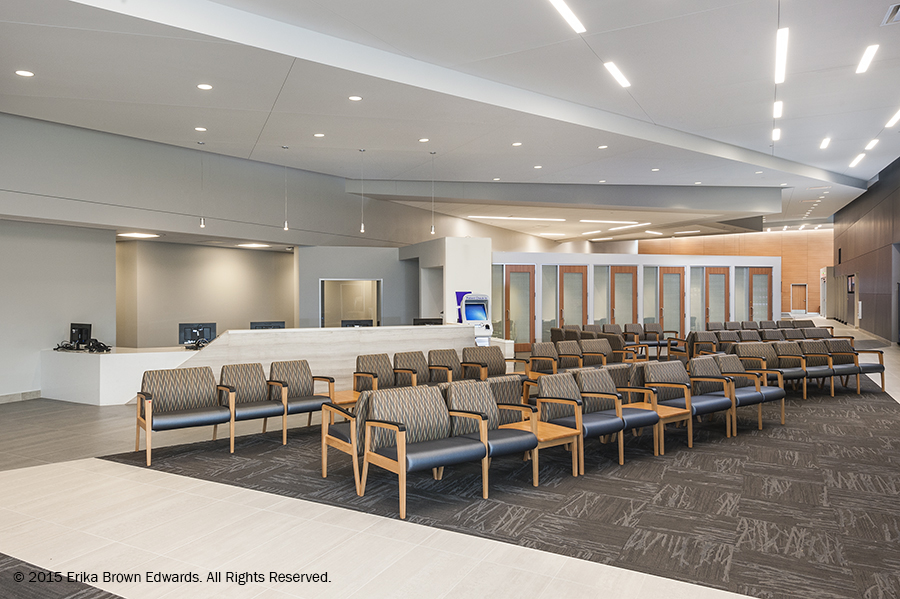 With a modern, flexible design, the new facility is anticipated to serve up to 75,000 patients annually. The health center offers basic primary care, behavioral health services, a Women & Infants Specialty Health (WISH) center, a pharmacy, community health and wellness programs, as well as mobile mammography.
The 66 exam rooms feature a flexible equipment setup that allows providers to utilize unoccupied rooms to respond to demand as patient volumes fluctuate throughout the day, reducing wait times and improving efficiency.
"The community's response to the new clinic has been overwhelming," said Jane Hunley, interim site administrator at Hatcher Station Health Center. "During the health center's first week of operation, about 1,500 patients were served by primary care physicians, pathology, radiology, women's services and patient financial services.  These included scheduled appointments, as well as walk-in services.  In addition, more than 800 prescriptions were dispensed by the pharmacy."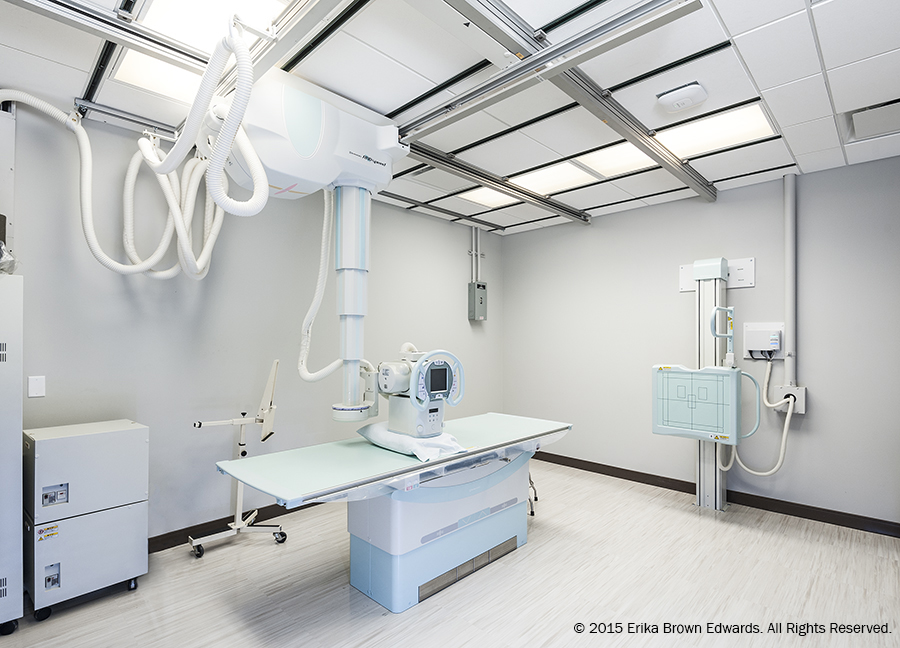 Hatcher Station Health Center is located at 4600 Scyene Road (intersection of Scyene and Hatcher) in Dallas. The facility consolidates and replaces Parkland's former East Dallas Health Center on Live Oak Street. The new clinic meets the City of Dallas' Green Building guidelines for new construction, ensuring long-term enhanced building performance.
"We're honored to have partnered with Frazier Revitalization, Inc. and Parkland's user groups to design this new clinic in an underserved neighborhood of Dallas," said Don Powell, principal at BOKA Powell. "This project is representative of progress in this community. Its modern, open design is adaptable for multiple uses beyond healthcare, such as community meetings and events."