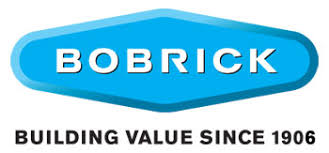 Bobrick Washroom Equipment, Inc. has launched Bobrick DesignCHAT, an online tool developed to assist architects and designers who may face new challenges as they work remotely.
DesignCHAT is a communications tool that enables design professionals to easily reach the Bobrick Architectural Services team, who will provide support, answer questions about Bobrick products and connect architects with their region's architectural representatives for local-design expertise, all in real-time.
The tool is available on Bobrick.com Monday through Friday from 9 a.m. to 8 p.m. EST and can be launched by clicking the chat bubble in the lower-right corner of the screen.
"As the construction industry faces new challenges due to remote work, Bobrick is proud to support design professionals in new ways by providing responsive digital support," says David Leigh, Bobrick vice president of marketing.
As part of the DesignCHAT suite, Bobrick will provide design professionals with guidance on ADA compliance and accessible design, courtesy of Alan Gettelman, Bobrick vice president of external affairs and author of "A Planning Guide for Accessible Restrooms." 
For specification support, Bobrick.com features the new Digital Spec Builder Powered by ATS. Live Digital Spec Builder assistance is available Monday through Friday from 9 a.m. to 5 p.m. EST.
More information about Bobrick DesignCHAT, including a form for fielding inquiries during off-hours, is available at bobrick.com/design-chat.