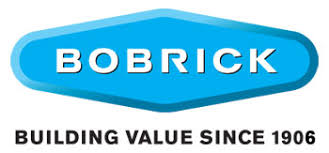 Bobrick Washroom Equipment, Inc. has acquired Thrislington Cubicles Ltd., a global leader in the design and manufacture of toilet partitions, from Strata International Group Ltd.
Thrislington is based in Deeside, Wales, and sells product in North America, Europe, Africa, the Middle East and Asia.
"We are thrilled to have Thrislington join the Bobrick family of brands," says Bobrick President, Mark Louchheim. "The talented Thrislington team has continuously raised the bar in toilet partition design and functionality, and we look forward to making further investments in the company."
Thrislington products have won multiple design awards and been installed in prestigious projects from Alice Tully Hall at New York City's Lincoln Center to the Doha Convention Center in Qatar.
"The Thrislington team is excited to join Bobrick," says Thrislington General Manager, Jeff Orme. "Bobrick's core values and passion for product are consistent with our own, and we are excited to work with our new colleagues in deepening our reach worldwide."
For more information on Thrislington Cubicles, including project case studies and a video, visit www.thrislingtoncubicles.com.
For more information, visit www.bobrick.com.