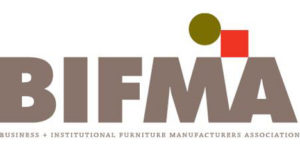 The U.S. Environmental Protection Agency (EPA) released Recommendations of Specifications, Standards, and Ecolabels for Federal Purchasing that included the ANSI/BIFMA e3 Furniture Sustainability Standard & level® Certification Program.
BIFMA submitted the sustainability standard and certification program for review during the EPA Guidelines Pilot Assessment process. BIFMA Executive Director Tom Reardon said, "With 465 ecolabels across 199 countries and 25 industry sectors, according to the Ecolabel Index, it is important that solid criteria be established by which the many well-intended programs can be analyzed."
In these recommendations to all U.S. Government purchasing officials, EPA has given preference to multi-attribute standards and ecolabels (as opposed to those focused on single attributes) for which the agency has been able to confirm the availability of a competent certification body meeting conformity assessment criteria. In addition to recognizing level®, it is recommended that furniture products meet ANSI/BIFMA X7.1 Standard for Formaldehyde and TVOC Emissions (Credit 7.6.1 in the sustainability standard) and California's furniture flammability standard (Technical Bulletin 117-2013) where applicable.