by Kathy Harrigan
Ligature-resistant products are considered essential in behavioral healthcare facilities that treat patients with depression and mental illness. Awareness of the need for these products has grown since The Joint Commission called a significant ligature risk an "immediate threat to life."
According to The Joint Commission, ligature resistant is defined as: "Without points where a cord, rope, bedsheet, or other fabric/material can be looped or tied to create sustainable point of attachment that may result in self-harm or loss of life."
When architectural hardware and doors distributor Wagstaff-Taylor & Associates received bids for Rusk State and Baptist Health, two major behavioral healthcare projects, they turned to Accurate Lock & Hardware. While the distributor works with many manufacturers, they recommend Accurate when ligature-resistant hardware is required.
Rusk State prepares for safest-possible patient settings
While the recently completed $200 million Rusk State Hospital in Rusk, Texas, was still under construction, Wagstaff-Taylor received the bid for ligature-resistant hardware.
Rusk State was John Brasher's first behavioral healthcare project. However, the Wagstaff-Taylor sales rep's knowledge, acquired during decades of experience in the industry, led him to Accurate Lock & Hardware. "Accurate has a long history of reliability, quality and customer service," he explains.
Brasher became more enamored after seeing the test data from Architecture+ on Accurate's ligature-resistant hardware. Brasher visited the architecture firm's offices and was fascinated with its testing procedures. "Architecture+ writes the bible on products for behavioral health facilities, and I was impressed with how impressed Architecture+ was with Accurate."
Brasher wrote the Rusk State spec, including a range of Accurate's ligature-resistant hardware for the doorways to patient rooms and other areas where patient access is necessary. "We experienced no issues in the turnover period with Accurate's products; plenty of issues with other products, but not theirs," noted Brasher.
Baptist Health gains from the Rusk experience
Subsequently, Wagstaff-Taylor received the bid for a new $30 million behavioral health unit, part of the expansion of Baptist Health in Pensacola, Florida, due to open in October 2023. Brasher wrote the spec around Accurate's products with confidence gained from his positive experience at Rusk State.
"Everything was delivered and installed in six weeks without a hitch," reports Wagstaff-Taylor's project manager, Emery Hatcher, who ordered a few hundred ligature-resistant products, some requiring customization. Accurate products are made in its Stamford, Connecticut, factory, making a quick lead time possible even with custom orders.
Construction on another Texas behavioral health facility will begin in about five months, and according to Brasher, Wagstaff-Taylor will also include Accurate in that spec. "I will not work with anyone else's ligature-resistant products," he explains.
Hatcher looks forward to using Accurate's solutions again. "We love to use manufacturers we can depend on," he added.
A guide to the Accurate solutions for the projects
Accurate Lock & Hardware products specified for Rusk State and Baptist Health include electrified mortise locksets, crescent pulls, flush pulls, and the following signature ligature-resistant products: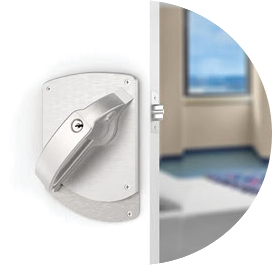 Crescent Handle Cylindrical Lock Sets—ADA compliant and offer the highest level of ligature-resistance with Paperclip Protection featuring Torx® screws that make it almost impossible for patients to tamper with screws and remove them to do self-harm.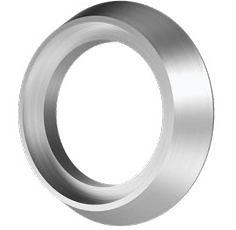 Cylinder Collars—Diminish ligature risk by eliminating anchor points on the cylinder head.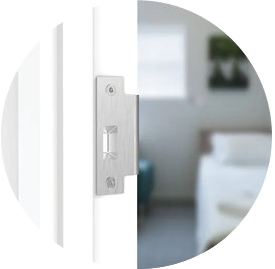 Ligature Resistant Strike—Eliminate anchor points with a tapered latch bolt opening, further preventing ligature risk.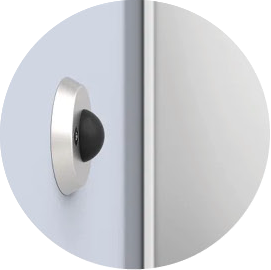 Ligature Resistant Wall Stop—Easy to install, feature a tapered design, and include Torx® screws, adding to the ligature-resistance of this product.
All the above are available in satin chrome, satin stainless-steel standard, or custom finishes.
Kathy Harrigan is the social media manager and inside sales director for The McMorrow Reports + FMLink.