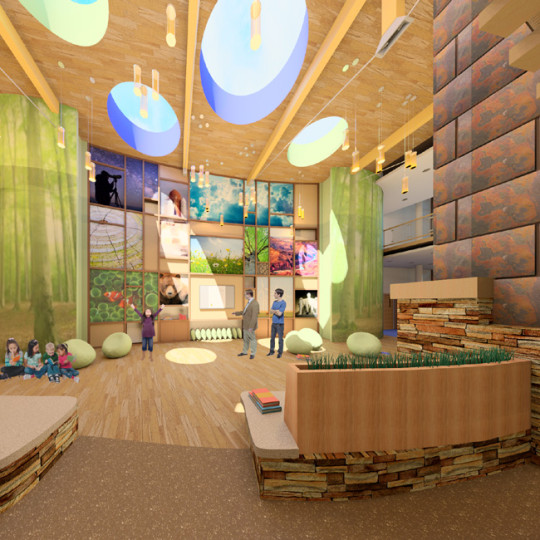 Bear Creek Community Charter School, in cooperation with the Bear Creek Foundation, is nearing completion of a new 64,000 square foot public school facility on a new 97-acre campus adjoining Ten Mile Run in Bear Creek Township, Pennsylvania. Twenty six acres have been developed for the school building, outdoor learning stations, recreation and parking. The new school facility will serve up to 468 students in kindergarten through eighth grade, and is conveniently located two miles south of the existing school along State Route 115.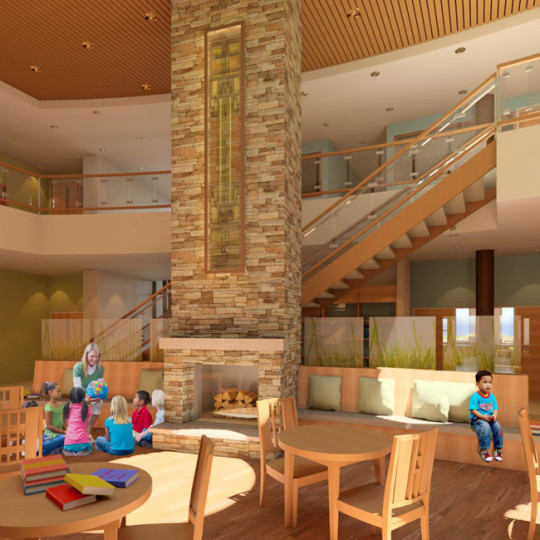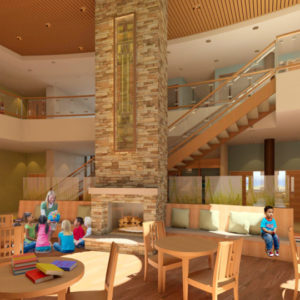 Unlike traditional public school districts, Bear Creek Community Charter School receives no additional funding for school construction projects; therefore the cost of this project had to fall within the School's annual operating budget. To ensure Bear Creek Community Charter School exists for future generations and students are provided with adequate facilities to support the rigorous academic program, the Bear Creek Community Charter School Board of Trustees and the Board of Directors of the Bear Creek Foundation partnered with the United States Department of Agriculture to pursue an appealing financing plan to allow the project cost to be spread out over an extended term.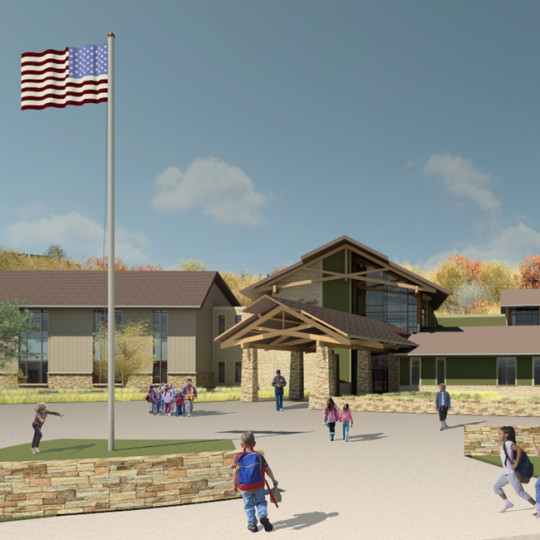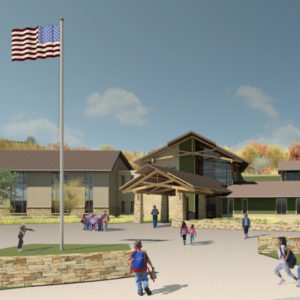 There was an extensive search and selection process for an architect and other design professionals to participate in the design and construction of the new campus. A total of 30 design professionals submitted prequalification packages as part of this process. The Board of Trustees ultimately selected the team headed by Hemmler + Camayd Architects of Scranton, Pennsylvania.
Hemmler+Camayd Architects worked diligently with the Board of Trustees, Board of Directors, staff, students, parents and the community to prepare a design that supports the school's mission and core values. The Bear Creek Community Charter School enjoys a 97-acre parcel of Pennsylvania forest, an ideal setting for a new K-8 school facility that focuses on sustainability and environmental design. The design includes a welcoming entry, administrative areas, flexible learning areas, and casual eating areas, all carefully integrated to exterior spaces that support a "school in the woods" concept.
Students and staff will be transitioning to the new facility on Monday, Jan. 4, 2016.