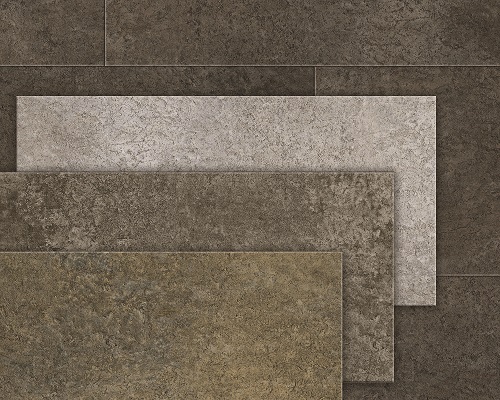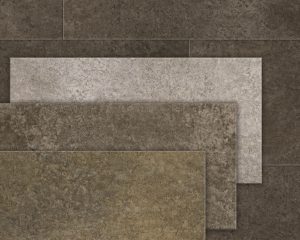 ASPECTA by Metroflor launched ASPECTA TEN, its second LVT flooring range developed for the contract market. The collection combines advanced technologies in a floating floor system that matches the look of natural wood and stone finishes, while delivering the durability and comfort that only LVT provides.
With 24 planks and 10 tiles, the designs span dramatic dark wood tones, rich urban concrete, and unique time-enhanced leather: stunning flooring options for a wide spectrum of contract specifications, designed specifically for retail, hospitality, assisted living, education and corporate spaces.
Design innovations include larger plank and tile formats that feature the latest in-register-embossing techniques for a more authentic look, with fast, easy DropLock 100 installation for more expansive spaces.
The range has been developed with a pioneering new technology called ISOCORE.ä ISOCORE is an extruded, closed-cell PVC structural core that delivers rigidity and strength to ASPECTA TEN while making larger formats easier to install through the new DropLock 100 locking technology. This unique LVT composite results in a floating floor that is 100% waterproof and provides sound insulating characteristics through its pre-attached acoustical underlayment.
With a deceptively rich concrete detail, Urban Grid can enhance many design approaches, offering a versatile, contemporary dimension. The scale of this concrete patterning and the color range provide a very expansive offer. 17.64" x 35.67", Honed Stone embossing.
Unique attributes to this pioneering ISOCORE category of product include:
100% Waterproof
28 Mil commercial wear layer – resistant to abrasions, scuffs, chips and indentations
Floor Score Certified
Strong, rigid and dimensionally stable
Installs over existing hard surface floors including ceramic tile
Hides telegraphing from minor subfloor imperfections
Ultra-Fresh Treatment on the surface and integrated within the attached underlayment