After an unexpected school year in 2020 and a drastically different shopping year, consumers are approaching 2021 back-to-school shopping with enthusiasm and renewed confidence, which will lift retail sales particularly for school-related products such as apparel and electronics. In a new back-to-school survey, JLL finds that spending per child is jumping 21.4% to an average of $356.94 per child this year, compared to $294.11 last year.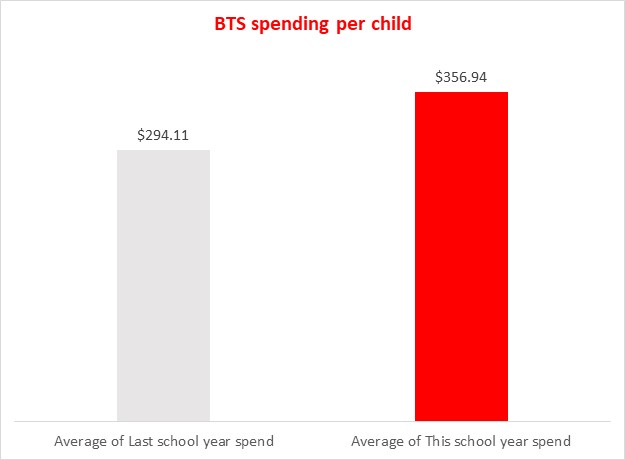 In preparation of returning to in-person learning, consumers have begun their back-to-school shopping earlier than usual to avoid pandemic-related supply chain disruptions including supply shortages and delayed shipping experiences. The JLL survey found more than 25% of parents have started back-to-school shopping, and 6.2% have already finished.
Additionally, more than 75% of students will attend school in person full-time, and that means parents will be heading to stores to purchase more apparel. Shoppers also plan to purchase more stationary and personal safety products this year. While there are fewer students experiencing hybrid learning this year, roughly one-quarter of parents will spend more on electronics and home office supplies, compared to 2020.
"This year we are expecting the back-to-school shopping season to increase overall retail sales and drive more consumer traffic in the malls and open-air centers," said Naveen Jaggi, President of Retail Advisory Services, JLL Americas. "Discount stores will continue to attract most consumers, meaning big box retailers will remain the most popular retail types for back-to-school shopping."
The top discount stores include Walmart and Target, which far outstrip the competition for back-to-school shopping. When asked to name the top three retailers where they plan to shop, almost two-thirds of parents specified Walmart while more than half chose Target, but many parents plan to visit both Target and Walmart. Other retailers in the top 10 include Amazon, Old Navy, Staples and Kohl's.
While consumers will continue to order online and have products delivered, many plan to head back to malls and open-air shopping centers. According to JLL's survey, about 47.6% of parents will shop at open-air centers and 40.1% will shop at enclosed malls, compared to 31.6% in 2020.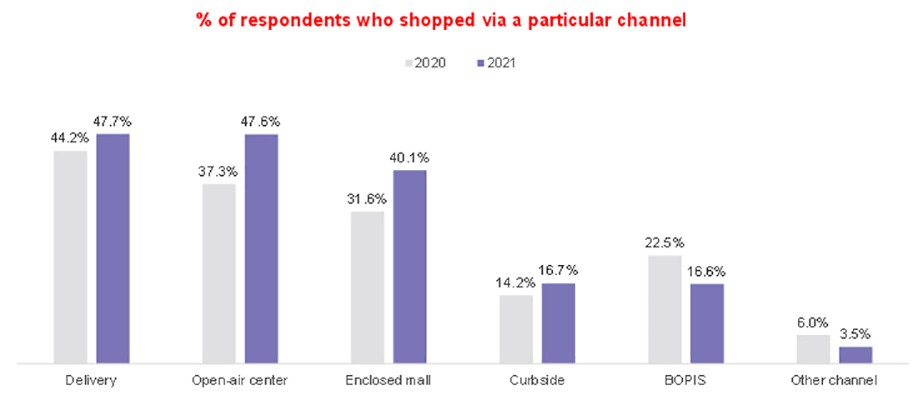 Physical retail remains key in providing parents with inspiration for back-to-school shopping. More than half of parents will rely on in-store browsing to give them inspiration for back-to-school purchases and television was a distant runner-up at 28%. Individual social media platforms like Instagram, Facebook and TikTok also provide inspiration by either parents or their kids.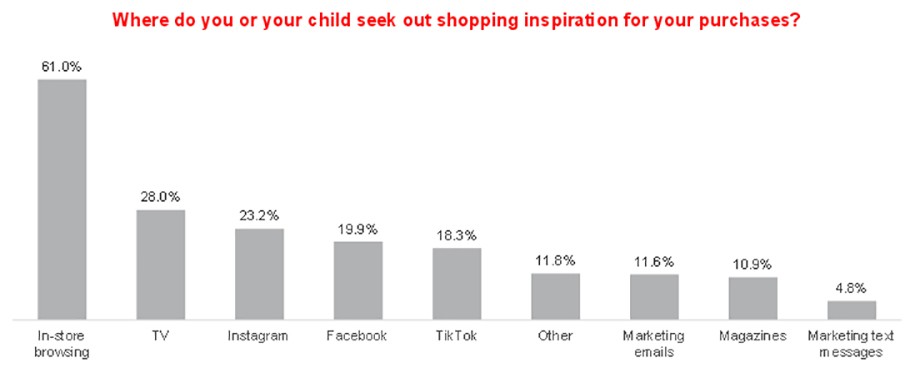 "In the past several months we have seen retail become more resilient and we are expecting back-to-school shopping to prove this and show an increase in retail sales," said James Cook, Director of Retail Research, Americas, JLL. "We are expecting this year's back-to-school shopping season to be the strongest one in years, as students begin to return to in-person learning."