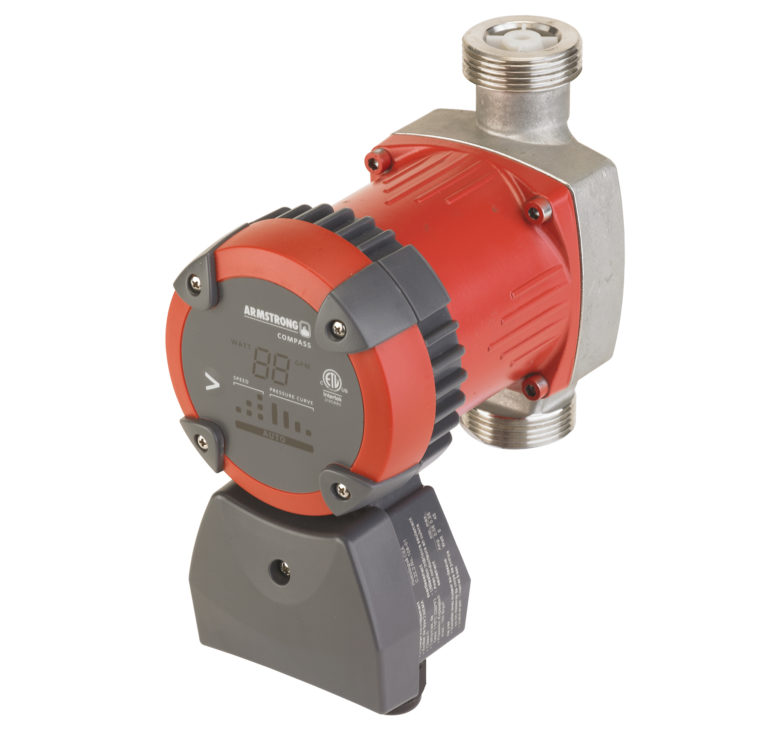 Armstrong Fluid Technology introduces a stainless steel COMPASS wet rotor circulator featuring its Design Envelope (DE) energy saving technology.
COMPASS circulators offer high flow capacity and eight optional control modes that deliver superior energy efficiency for lower operating costs. The SSU Model also features a threaded union connection that is easy to adapt to copper, PEX or CPVC plumbing.
"The versatile COMPASS SSU can replace a wide range of fixed-speed circulators and is very easy to select, install, and commission," said Andy Januszewski, Marketing Manager with Armstrong. "Design Envelope technology, combined with ECM motors, saves 50% or more energy and related carbon emissions over fixed speed circulators."
Other features of the new COMPASS SSU include: Eight operation modes including an "Auto" algorithm, four sensor-less modes, and three fixed modes, 50Hz and 60 Hz designs, up to 20 USgpm (1.26 L/s) flow OR up to 20 ft. (6.1m) head, and 5 W to 45 W power range.