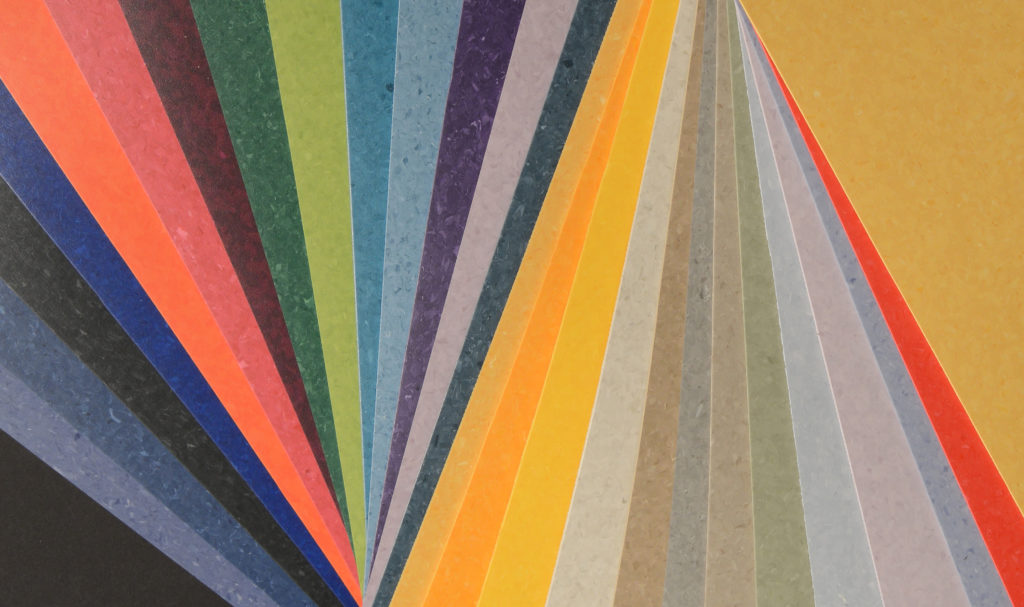 ColorArt Medintech and Medintone with Diamond10, from Armstrong Flooring, coating provide beautiful, durable, and easy-to-maintain options for the commercial design industry. The products are designed to assist in wayfinding and create comfortable, engaging spaces. By adding the brand's Diamond10 coating, they provide scratch, stain and scuff resistance – ideal for healthcare and educational environments.
Medintech features 18 distinct colors backed by 30-years of industry use, while Medintone offers 64 new, soft tonal steps in a complete range of neutrals and colors. Together, they are part of Armstrong Continuum Solutions.
In addition to designer-focused colors, ColorArt Medintech and Medintone with Diamond10 coating provide ideal performance, maintenance, and installation attributes for healthcare and education facilities. These include:
Performance

Indentation resistance from heavy static loads (tested 750 PSI rating)
Gouge resistance created by 0.080 inch wear layer
Homogeneous construction offers essential infection control for healthcare facilities

Maintenance

Does not need to be polished reducing labor costs while enhancing operational efficiency
Scratch, stain, and scuff resistance

Installation

Increased moisture limits and seaming options allow faster installation
Heat weld and flash cove for spaces requiring traditional seamless installations and superior infection control
ColorArt Medintech and Medintone with Diamond10 coating also feature low VOC emissions, FloorScore certification, and comply with LEED credit for Indoor Air Quality. Click here for more information on Medintech and Medintone.