Aquafil's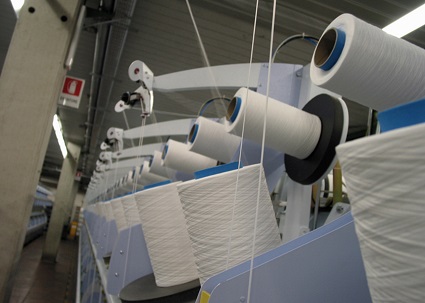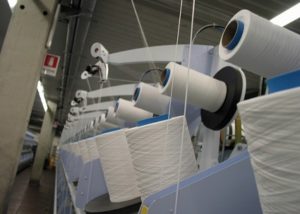 ECONYL® Pure fiber is the only fiber in the world made of 100% regenerated nylon that is available for piece dye. Discarded fishing nets and other ghost gear rescued from theocean floor along with carpet fluff from spent carpets and other nylon waste is transformed into nylon 6 bulk continuous filament yarn that is so pure that it is white and ready to be piece dyed into any color. Aquafil's process returns the nylon waste back to its virgin state without any degradation or loss of quality and then it can be regenerated an infinite number of times. ECONYL® Pure fiber is an excellent solution for those who want to consume with a clean conscience while enjoying great quality and performance. ECONYL® Pure is wear resistant, crush resistant, and soil resistant. With a host of different textures, lusters and finishes available, ECONYL® Pure is sure to catch any designer's eye.
The ECONYL® Regeneration System is the world's most efficient industrial system for production of nylon 6 from regenerated waste materials, producing nylon 6 indefinitely from 100% regenerated waste materials through a closed loop manufacturing process of 6 steps:
1. World-wide waste rescue: identification, localization and recovery of waste
2. Storage and preparation of pre- and post-consumer waste
3. Depolymerization: transformation of waste into raw material (caprolactam)
4. Polymerization: transformation of raw material (caprolactam) into polymers
5. Polyamide 6 chips are turned into yarns
6. Recommercialization: our yarns are used to produce sustainable final products
Environmental benefits related to the ECONYL® Regeneration System have been quantified with a set of projects based on the Life Cycle Assessment approach. The assessment looked at the entire process of producing ECONYL® Pure fiber, including waste collection, waste sorting and pre-treatments as well as all of the necessary industrial phases needed to convert nylon waste into new raw materials.
ECONYL® Pure fiber production comes with tangible environmental benefits. For every 10,000 tons of ECONYL® regenerated caprolactam (raw material):
-70,000 barrels of crude oil are saved
– CO2 emissions are reduced by 105 thousand tons.
ECONYL® Pure fiber is avoiding approximately 79% of CO2 emissions, compared to Aquafil's traditional fiber.
*numbers derived from Aquafil's LCA data
Neocon Showroom 11-107.