The School of Nursing and the Graduate Program in Architecture + Health at Clemson University are collaborating on an online, distance education certificate program to educate health and design professionals (nursing, allied health, architecture) in the art and science of healthcare design. Florence Nightingale influenced education and practice for both nursing and architecture. Nurses and architects understand that good design leads to good health.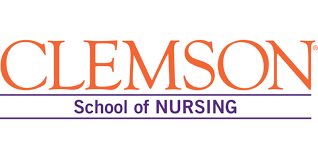 The purpose of this scholarly certificate program is to inform nurses, allied health and designers to collaborate in architecture design + health for a positive impact on the environment in which patients and their families experience care. 
Post-baccalaureate, master's, and doctoral graduates are encouraged to apply.
Dates and Deadlines: Apply on or before 11/1/2020 for Spring 2021 admission; Decision for acceptance on or before 11/15/2020; and Acceptance to enroll on or before 11/30/2020.
The goals of the certificate program are to:
Understand frameworks that impact the built environment for improved health care outcomes.
Educate health and design professionals (nursing, allied health, architecture) to practice and advocate for improved quality settings and delivery of health care within health care environments.
Understand the role of health systems science as it relates to interprofessional care providers and health leaders through interdisciplinary collaboration and the health care built environment.
Apply and disseminate knowledge on the impact of the built environment on health care acquired in a clinical, industry or academic setting.
Prepare design professionals to interact and work with clinical healthcare providers in collaborative cross-disciplinary design and design decision-making.
Why enroll in this program?
While there are many certificate programs to choose from, we offer a few reasons to select this one:
We offer courses led by internationally recognized leaders in nursing and health care architecture research, education and design.
This is a blended program, suited for working professionals and recent graduates with a passion for the design of health care environments
Clemson University Program Leaders:
Susan O'Hara, PhD, MPH, RN, Assistant Professor School of Nursing and School of Architecture
David Allison, FAIA, FACHA, Director of Graduate Studies in Architecture + Health
For more information, please contact Susan O'Hara at healthdesigncert@clemson.edu.