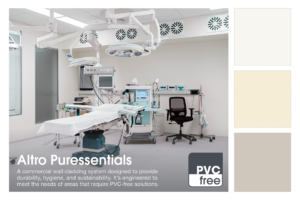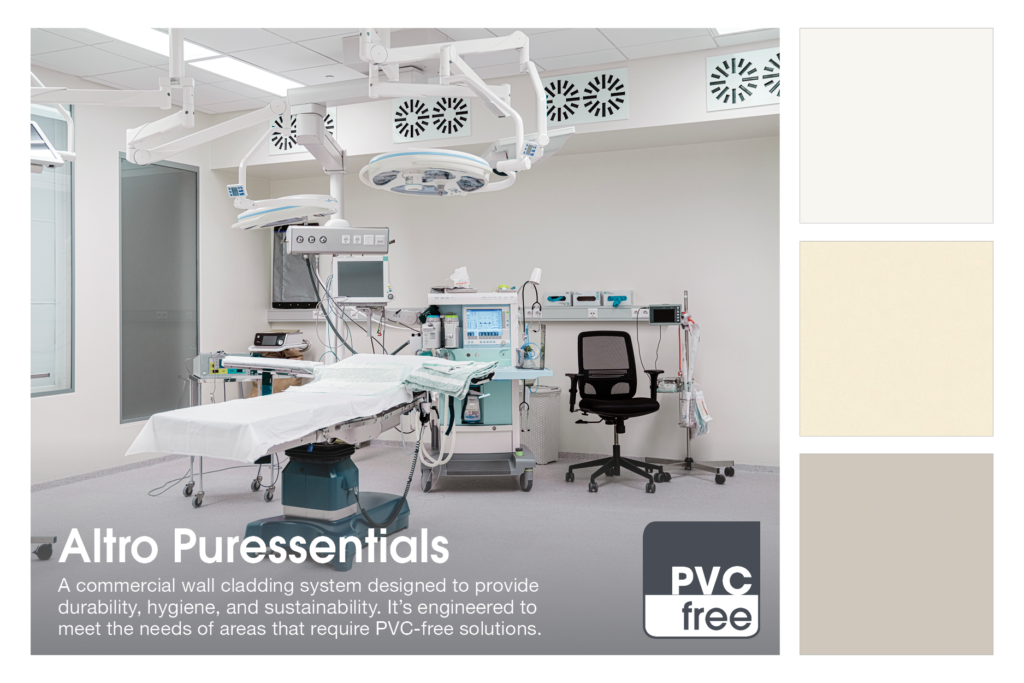 Altro, a global manufacturer and innovator in commercial floors and walls, has introduced Altro Puressentials — the innovative wall cladding system designed to meet commercial durability, cleanability and hygiene needs while serving as a game-changer in terms of sustainability. It is an ideal solution for areas that require PVC-free wall cladding options. Altro Puressentials is a 2mm thick, semi-rigid plastic panel that comes in 4×8' and 4×10' sheets.
Crafted from thermoplastic polyester (PETG), Altro Puressentials is an eco-friendly choice that contains no halogens or BPA and emits low levels of volatile organic compounds (VOCs) — meeting UL safety certification requirements.
Altro Puressentials has a smooth, matte surface that emulates the appearance of paint. Alternatively, you can choose to install the reverse side of the panels for a high-sheen, polished aesthetic. Whichever finish you select, you can be sure that Altro Puressentials will create a durable and long-lasting surface that's easy to clean and maintain while protecting against scuffs, stains, and fungal growth.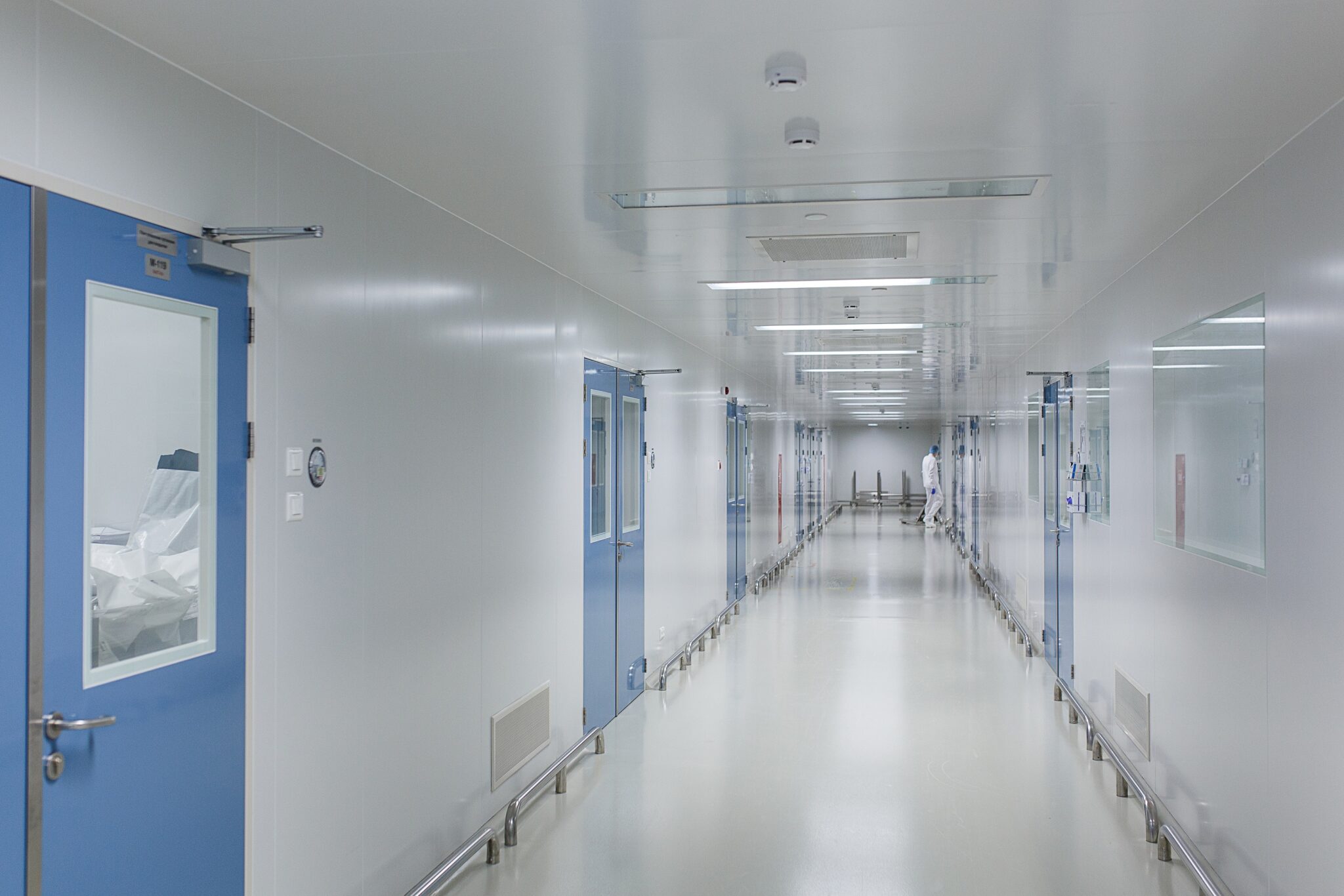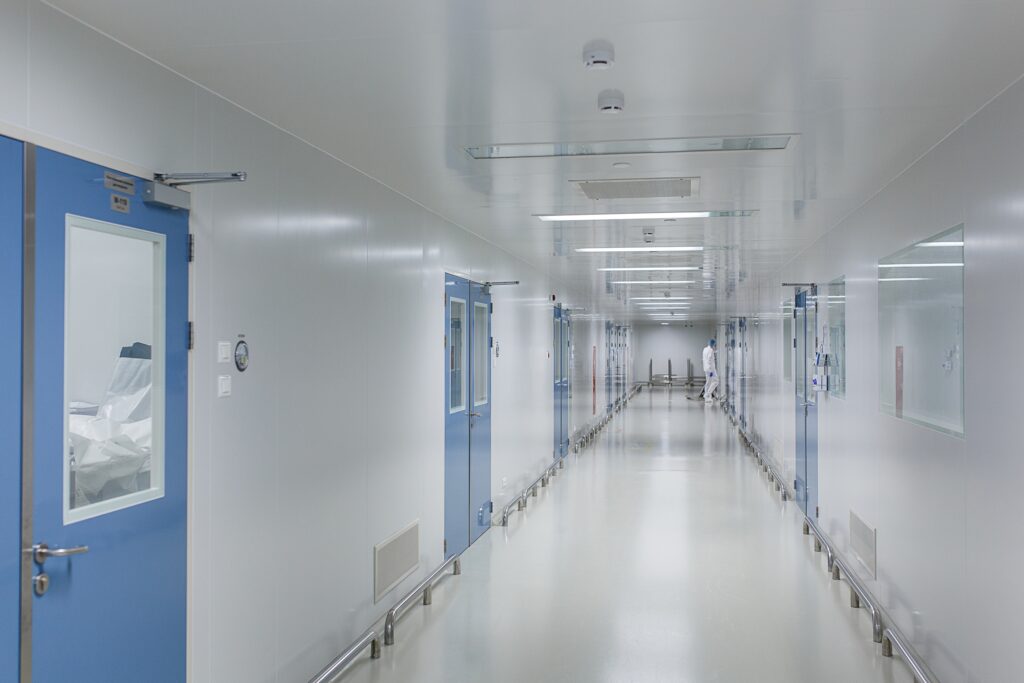 Typical applications
Critical hygiene and healthcare areas
Operating rooms
Central sterile
Laboratories
Cleanrooms
Medical device rooms
Pharmacies
Any project requiring PVC-free wall coverings
For more information about Altro Puressentials, visit Altro. The UK-based company, founded in 1919, says it turns "ordinary interiors into thriving environments, transforming spaces to enhance people's emotional and physical well-being."