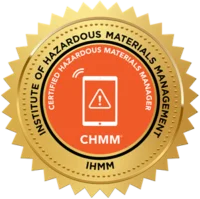 Occupational and environmental health and safety group AIHA has signed a Memorandum of Understanding with the Institute of Hazardous Materials Management (IHMM), entering a three-year agreement to enhance and promote the roles of professionals in fields represented by both organizations: that is, occupational and environmental health and safety, and hazardous materials management.
The Memorandum of Understanding inaugurates a partnership that aims to advance the professionalism and practice of hazardous materials management, workplace health and safety, and industrial hygiene. Specifically, the two organizations will collaborate on planning, developing, and disseminating joint occupational and environmental health education programs and will also promote their partner's products and services to their respective members.
We're delighted to take this important step to formalize an existing and productive relationship between AIHA and IHMM. This agreement provides new opportunities to strengthen our cooperation in continued education and certification maintenance for Certified Industrial Hygienists and IHMM professionals.

Lawrence D. Sloan, AIHA's CEO
According to the executive director of IHMM, Eugene A. Guilford Jr., CAE, several of the organization's credential blueprints have industrial hygiene components. These include the Certified Hazardous Materials Manager, Certified Hazardous Materials Practitioner, Certified Safety and Health Manager, and Certified Safety Management Practitioner credentials. "Our credentials are stronger for access to AIHA's education and training assets," Guilford remarked.
Visit AIHA or IHMM to find out more about their training and certification programs.