Agile Work Evolutions (AWE), a real estate technology company focused on workplace strategy and implementation, has been acquired by Cresa, the world's leading occupier-focused commercial real estate firm.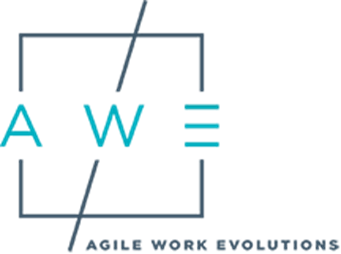 AWE's innovative tech enabled workplace strategy and advisory offering allows clients to better understand their potential occupancy strategies and smartly adopt hybrid and flex workplace solutions into their occupancy. The result is better, faster and more certain decision making as well as a more responsive, flexible and resilient occupancy plan. In addition to innovative, people-centric workplace strategies, AWE also provides assessment and change management, integration, alignment and training related to workplace.
"Workplace strategy is critical to making smart real estate decisions, and this has super charged as companies move to rapidly adopt hybrid and flex options responding to changes in work patterns accelerated by COVID-19," said Tricia Trester, Cresa's Head of Global Portfolio Solutions. "AWE is uniquely qualified to meet this dynamic client need, and they will help us to deliver exceptional occupancy solutions in this environment. Their skills, experience and innovative approach take our workplace strategy offering to the next level."
Knowing where employees are working everyday
AWE's co-founders Dr. Lisa Chillingworth Watson and Meredith Thatcher developed a proprietary technology that defines how and where employees are working today, how and where they do their best work, effects on productivity inherent in various occupancy strategies and provides the tools to support and manage an agile workforce.
Thatcher says, "Employers are being tested to find both interim and long-term solutions that blend employee preferences for remote working with business needs."
"AWE's software is the tool that can help unlock decisions that will move an organization forward," says Thatcher. "The optimization of office space started before the pandemic. Now executives are asking themselves, 'Why do we have an office? What do we do there? Where should the office be? How much space? What type of space?"
Many new tools for discerning workplace needs arrived with the first attempt to return to the 'office workplace.' Software tools have emerged that measure, consider, and provide some feedback about how space has been used or how designers envision for a client how space will be used post-pandemic.
"The difference is, when clients use the AWE tool, it results in a decision," says Thatcher. "They actually have surveyed the employees, received accurate employee profile data and comprehensive reporting, so they know where and how employees are working. They have determined how the people want to work. Now they know how much easier it can be to create and manage an agile workforce."
During its research and development phases, the AWE founders discovered that some of their clients intrinsically knew their people were working from home very successfully. They wanted to discover what type of work drives them to go to the office and what is the need for socialization and collaboration? They were quite surprised that collaboration occupied less than 20 percent of the time.
When companies moved work home, they also moved all those meetings home with Zoom video conferencing. "Zoom naturally self-reduced," says Thatcher. "Managers are trying to figure out how to move work from the synchronous to the asynchronous."
In addition to Workplace Strategy, AWE provides Workforce Analytics, Assessments, Change Management, Project Management and Training and Speaking Services.
About Cresa
Cresa is the world's only global commercial real estate advisory firm that exclusively represents occupiers and specializes in the delivery of fully integrated real estate solutions. Our purpose is to think beyond space, strengthening those we serve and enhancing the quality of life for our clients. Delivered across every industry, Cresa's services include Transaction Management, Workplace Solutions, Project Management, Consulting, Lease Administration, Technology, Investment Banking & Capital Markets and Portfolio Solutions. With over 1000 employees in more than 50 offices throughout North America, Cresa partners with occupiers everywhere.