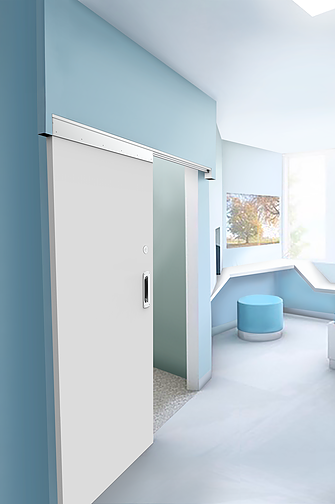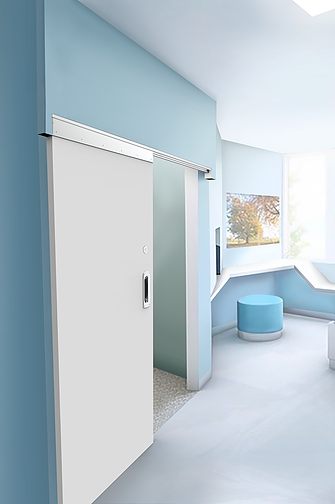 Accurate Lock & Hardware fuses old-world craftsmanship with modern technology to create architectural hardware products of uncompromising quality. The Ligature Resistant Sliding Door System reduces risk to patients and staff. Patients can no longer hide behind a swinging door, utilize the door as a weapon or slam and damage the doors. The sliding doors take up much less space in the patient's room than a traditional swinging door.
More features include:
Concealed Track System hangs a 1-3/4″ door with a surface applied 1/16″ gap without any exposed anchor points or cavities
Concealed Floor Guide keeps door flush against wall
Concealed Vertical Rod Bolt locks into track providing privacy with no accessible latch bolt or strike.
Ligature Resistant thumb turn and flush pull
Top door edge not accessible as a ligature point
Eliminates barricade tactics and using door as a weapon
Privacy function and keyed deadbolt available
Includes a clutch override feature
In addition to locking in the "closed" position, other positions can be added
Dampened closure allows quiet operation and prevents slamming doors.
Accurate Lock and Hardware offers an extensive range of ligature resistant and ADA-compliant products that positively contribute to healing environments. Accurate's team of experts are dedicated to developing innovative solutions for specific challenges including retrofit scenarios, custom openings and safety compliance. Designed with patient care and staff safety in mind, all Accurate products are made entirely in the USA, which allows the ability to quickly adjust, adapt and produce the best solutions to meet the ever-changing needs of the healthcare industry.