The American Association of Airport Executives (AAAE) announce a partnership with Blank Slate Technologies to provide airports with new tools that enhance the retention of critical information their workers receive to keep them safe and airport facilities secure.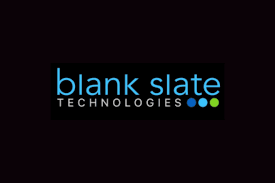 The Blank Slate app-based tool uses cognitive science and machine learning to reduce operational risk and prevent knowledge gaps in workforces by continuously measuring, reinforcing, and predicting knowledge levels across identified airport teams. Blank Slate's system determines, on a continuous basis, where employees have knowledge gaps and where gaps are most likely to occur in the future. Armed with this valuable data stream and insights, airport leaders can take proactive actions to ensure that staff and tenants apply safety and security knowledge correctly. Blank Slate's proprietary AI tools reportedly take no more than several minutes of an employee's time per week and easily adapt to fast-paced operational environments.
Our collaboration with Blank Slate modernizes airport compliance training and improves the retention of critical knowledge airport workers must master to protect their safety and keep facilities secure. The app provides a novel and continuous feed of critical information to support airport workers and provides airport leadership real-time awareness of where additional training and knowledge reinforcement may be needed. Airports are already seeing results in successful, peer-reviewed industry pilots.

Kyle Herbig, AAAE's vice president of Airport Solutions
Blank Slate is thrilled to partner with AAAE to help improve outcomes in high performance, zero-fail aviation environments. Building on a successful major deployment with the United States Air Force, we are excited to apply our defense-grade technology in the commercial aviation environment.

Matt Trevithick, Blank Slate's CEO
Airports that use AAAE's computer-based training services, Digicast and Interactive Employee Training (IET), can acquire the Blank Slate app for its workforce directly through AAAE at an exclusive rate. Knowledge tests offered by AAAE through its training services, or the airport's own curriculum, can be uploaded to the Blank Slate app for use in its operation. The association's computer-based training services are used by more than 370 airports across the country and deliver more than 1.5 million training sessions annually on airport-related topics.