Sponsored by:


by Sara Marberry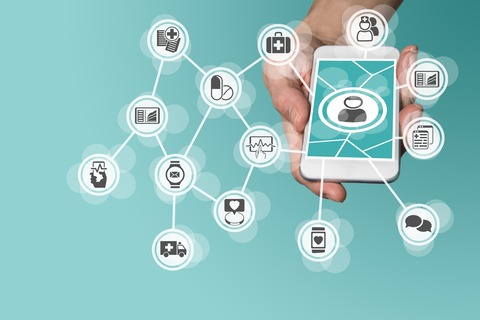 I'm no futurist, but as those of you know who regularly read this blog, I often write and speak about trends shaping healthcare facility design and construction.
Here are five that are at the top of my list (in no particular order) for the next 10-20 years:
1. Climate change
Climate change, which is affected by human-generated carbon emissions and other greenhouse gases, is increasingly impacting public health. According to the U.S. Centers for Disease Control, these include:
Increased respiratory and cardiovascular disease
Injuries and premature deaths related to extreme weather events
Changes in the prevalence and geographical distribution of food- and water-borne illnesses and other infectious diseases
Threats to mental health
As most of us know, healthcare facility design and construction has a huge carbon footprint in the U.S. Sustainable design practices, including paying more attention to the embodied carbon footprint of interior construction and renovations, is no longer an option. It's a necessity for our survival.
2. Social determinants of health
According to the U.S. government, social determinants of health "are the conditions in the environments where people are born, live, learn, work, play, worship, and age that affect a wide range of health, functioning, and quality-of-life outcomes and risks." Some examples are:
Safe housing, transportation, and neighborhoods
Racism, discrimination, and violence
Education, job opportunities, and income
Access to nutritious foods and physical activity opportunities
Polluted air and water
Language and literacy skills
Four are affected by the design of healthcare facilities and senior living communities/housing:
Safe housing, transportation, and neighborhoods
Racism, discrimination, and violence
Access to nutritious foods and physical activity opportunities
Polluted air and water
What's missing in the U.S. government's definition is a mention of the environments where people get their healthcare. Or where they shop. Both also have an impact on people's health, well-being, and quality of life.
3. Aging population
Again, we've all heard the statistics about our aging population. According to the Urban Institute, the number of Americans ages 65 and older will more than double over the next 40 years, reaching 80 million in 2040.
And the number of adults ages 85 and older, the group most often needing help with basic personal care, will nearly quadruple between 2000 and 2040.
Experts expect ongoing increases in cancer diagnoses over the next 10 years, most of which will result from an aging population. More than 6 million Americans are living with Alzheimer's today, a number that is expected to double by 2050.
The other thing is that the preferences and lifestyles of the Baby Boomers will have a huge influence on healthcare and senior living in the U.S. Things like how and where care is delivered and what types of communities and housing where they want to live.
4. Changing workplace
As companies in many industries grapple with the notion of going back to the office post-pandemic, healthcare organizations also face the same dilemma. Because many healthcare employees are office workers.
The pandemic has made us look at the office workplace differently. It's no longer the only place to get actual work done. But it is the only place where employees can meaningfully connect with one another to foster personal relationships, generate ideas, build company culture, and develop and integrate new employees.
And that's all really important to deliver quality healthcare.
What's also important is providing employees with healthy workplaces — ones that don't harm people or the planet.
5. Digitization of healthcare
Advances in technology have always shaped how and where healthcare is delivered. And the digitization of healthcare is changing everything right now.
For example, at home lab tests and digital pills that act as tiny little robots in your body are new ways to deliver care. The introduction of MRI guided radiation therapy that doesn't damage surrounding tissue, is a game changer for cancer patients who experience less pain and discomfort after treatment.
Medical Virtual Reality, while still relatively new, has the potential to change how how physicians work — and how patients experience healthcare. Artificial Intelligence also shows promise to do things like create care treatment paths, mine medical records, and assist in doing repetitive tasks, like charting.
U.S. hospitals and physician groups have moved from paper to electronic health records (EHRs). Most also have patient portals and/or apps that allow patients to access their records, make appointments, and get information using their computer or phone.
I can't wait until someone invents an app that allows you to access all your medical records in one place.
And of course, there's telemedicine and virtual visits that have also been made possible by digital technology. While it may be a generational thing, more and more people are expected to utilize this in the next 10 years — especially if insurance begins to cover it.
See Sara Marberry's blog for 3 more trends shaping the next 10 years of healthcare facility design and construction