Facility management professionals from nearly 60 countries attended the World Workplace Conference and Expo, the flagship event hosted by the International Facility Management Association in Charlotte, North Carolina. Attendance for the event, which ran Oct. 3-5, increased to 4,200 participants due to strong educational programming, informative and inspirational keynote speakers, and the highest expo floor sales in a decade.
In addition to focused networking opportunities throughout the event, participants attended educational sessions in 13 topic tracks for FM core competency areas, as well as panels and presentations at three solutions arenas on the expo floor.
Three keynote speakers set the tone for the conference, including NASCAR icon and philanthropist Kyle Petty, former White House CIO and cybersecurity expert Theresa Payton, and plenary session keynote Scott Breor, Acting Deputy Assistant Secretary for Infrastructure Protection with the U.S. Department of Homeland Security.
IFMA recognized the contribution of corporate partnerships and this year's more than 300 exhibitors, including CORT, the longest-standing exhibitor at 28 consecutive years. Premier sponsors included ABM, AECOM, ARC Technology Solutions, Caterpillar, Davies Office Refurbishing, JLL, The McMorrow Reports and Yardi Systems.
This year also marked several firsts for the event, including its location in Charlotte supported by five active IFMA chapters throughout North and South Carolina. The IFMA Foundation, a charitable body working to make FM a career of choice, held a live competition in which university students were given one day to present their proposed solutions to an FM challenge, with winners announced at the Friday Awards of Excellence luncheon. In addition to the conference mobile app, this year's attendees received daily morning email briefings with previous-day coverage and upcoming activity highlights. And, in response to feedback from prior years, IFMA held a well-received relaxed networking reception after party in lieu of its traditional Friday evening formal gala.
The excitement and momentum in Charlotte have set the stage for next year's World Workplace Conference and Expo in Phoenix  Oct. 16-18 where attendees will discover how to "Take [Their] Facility and Career to New Heights."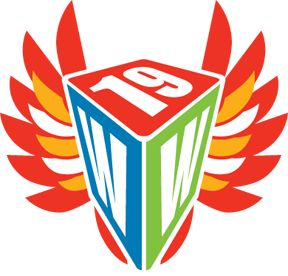 What: World Workplace Conference and Expo
When: Oct. 16-18, 2019
Where: Phoenix Convention Center, 100 North 3rd Street, Phoenix, Arizona, USA
Those interested in presenting an education session at the 2019 event can enter submissions through Feb. 11, 2019. Find details on the call for presentations, registration, exhibiting and sponsoring, as well as photos from 2018 and a preview video for 2019, at worldworkplace.ifma.org.