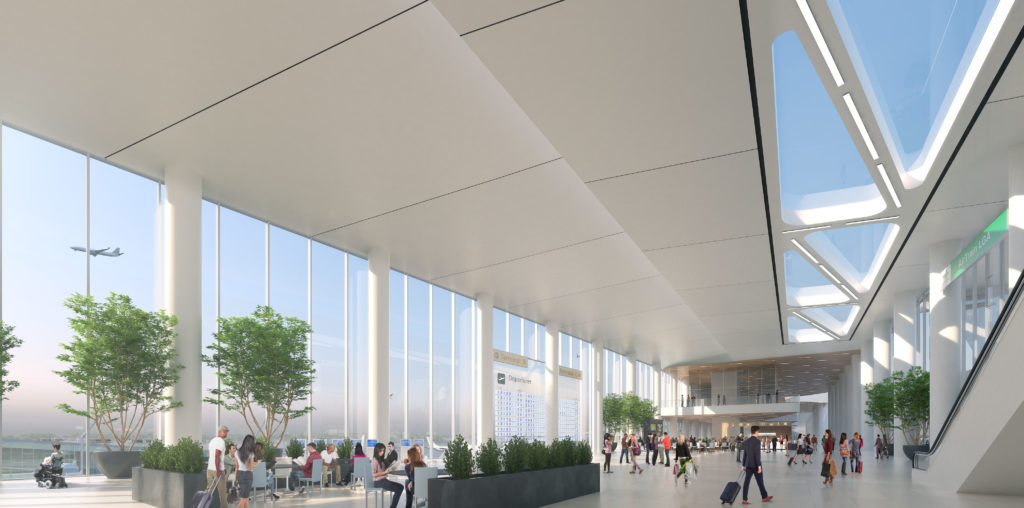 The $4 billion renovation of LaGuardia Airport has begun marking the first complete rebuild of an airport in the United States in more than 20 years. Governor Andrew M. Cuomo, joined by Vice President Joe Biden, made the announcement as construction began on a new 1.3 million square foot, state-of-the-art 35-gate terminal, along with a new west parking garage and other supporting facilities.
The groundbreaking follows the recently executed lease agreement and financial close reached by LaGuardia Gateway Partners and the Port Authority of New York and New Jersey on June 1. The new airport will begin to open to the public in 2018, with all portions of the redesigned Terminal B slated to open by the end of 2021.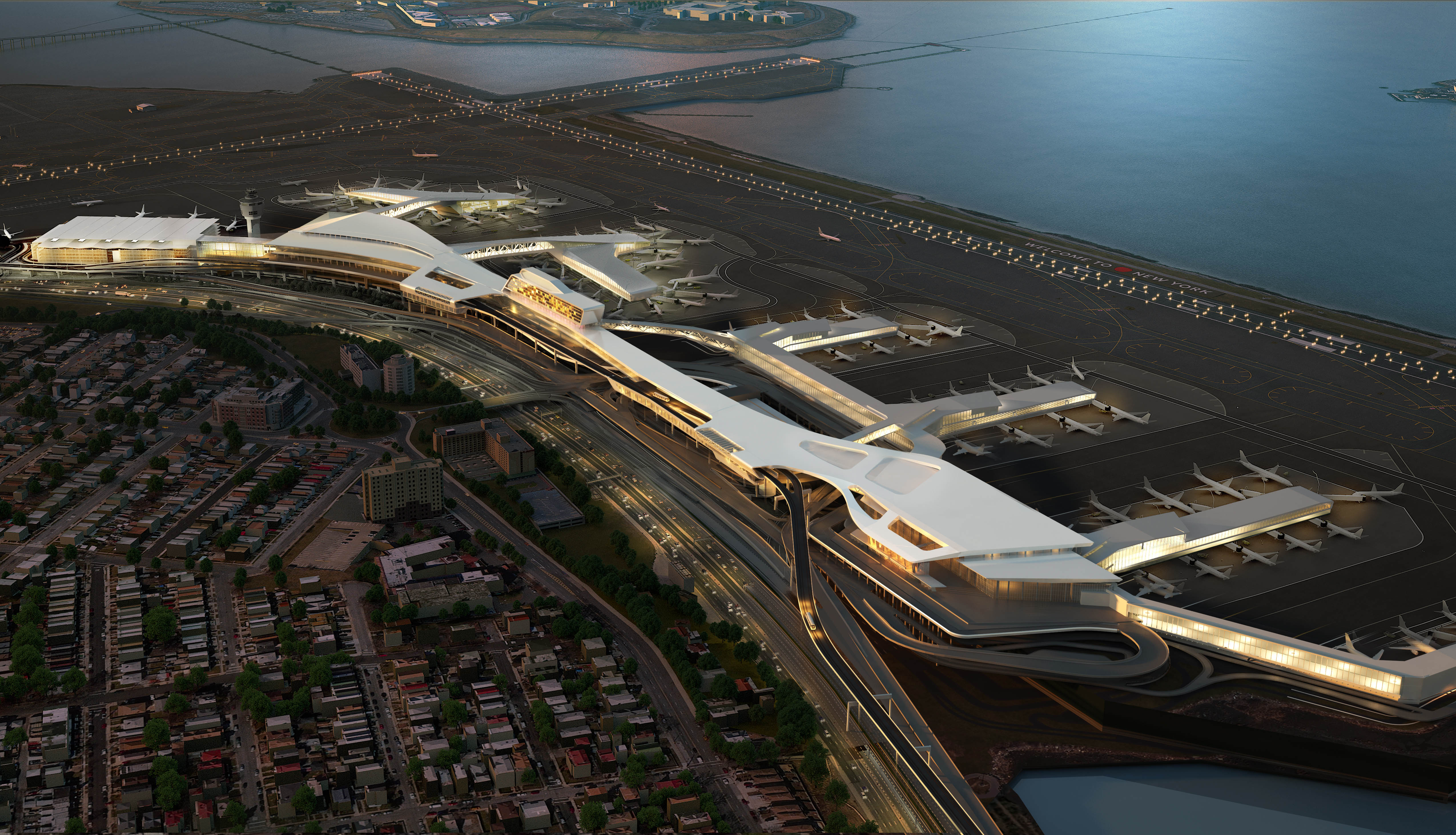 "LaGuardia is a key driver of New York's economy and transportation network, but for far too long it has been outdated, overcrowded, and unworthy of the Empire State," Governor Cuomo said. "Today, we are not just breaking ground – we are building an entirely new LaGuardia and transforming it into a world-class transportation gateway for the 21stcentury. This state has always been built to lead and now that legacy continues with this unprecedented project that will drive growth and generate continued prosperity for generations to come."
The $4 billion redevelopment project, which will completely reconstruct Terminal B and create a central entry hall, together with Delta's planned rebuild of its terminals, will transform LaGuardia Airport into a single, unified main terminal with expanded transportation access, significantly increased taxiway space and best-in-class passenger amenities. Construction begins with a roadway network and a new 3000-space parking garage that will significantly reduce congestion at the airport. The design reflects the recommendations from the Governor's Airport Advisory Panel, including the new light-filled central hall where passengers arrive, and which connects Terminals B and C for the first time.
The project is expected to achieve LEED Gold certification for sustainable design. The terminal will be flooded with natural light at all levels, have short curb-to-gate walking distances, include capacity for retail, food, and beverage concessions, and spacious comfortable waiting areas with more seating capacity.
The airport's interior will be intuitive for passengers to navigate, and will facilitate efficient movement throughout the terminal. The design will also take into account the realities of post-9/11 air travel, with additional space for security check-in to help diminish wait times for passengers as they pass through mandatory TSA screening.
Construction will be on an expedited basis, with operations at the airport continuing uninterrupted over the course of the project. Half of the new gates in the new Terminal B will open to the public in 2018. The main terminal area will open in early 2020, and a second set of gates will open in two phases – one later in 2020 and the last phase in 2021.
By moving the terminal closer to Grand Central Parkway, the project will increase airport taxiways by more than two miles and reduce airport ground delays. In addition to the new terminal and central hall, LaGuardia Gateway Partners will also construct new utilities, runway improvements, and other supporting infrastructure.
Delta Air Lines is in advanced negotiations with the Port Authority with respect to the redevelopment of its existing C and D terminals and has declared its intention to rebuild them both on a parallel construction track.