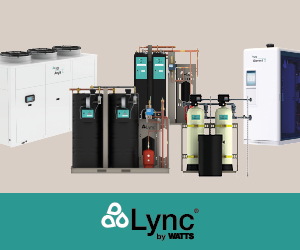 Looking for a reliable choice to deliver domestic hot water efficiently while ensuring the safety of building occupants? Trust Lync's complete, engineered system solutions for all your commercial needs.
Lync's expert engineers have designed intuitive, comprehensive systems including high-efficiency commercial water heaters, water conditioning, UV disinfection and more, providing end users with fully integrated, holistic solutions.
Pre-assembled units make planning and installation a breeze, saving you time and hassle. Say goodbye to guesswork as Lync integrated components work together seamlessly, ensuring optimal reliability and energy efficiency.
With Lync, facility managers have a single trusted source for sales, maintenance and technical support.
Contact Lync to find the perfect fit for your commercial building applications.