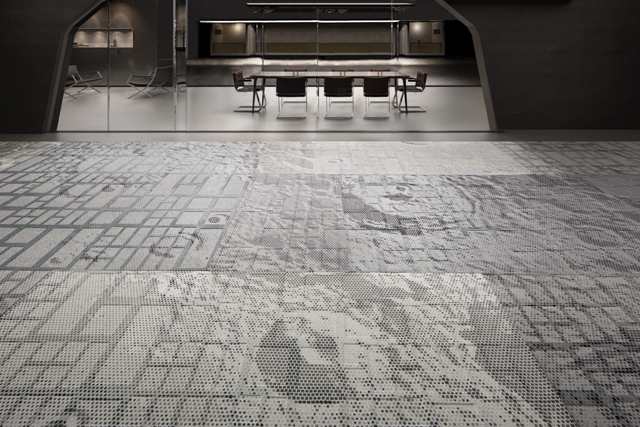 The patterns in Moonscapes carpet are uniquely designed so this running line broadloom carpet can be easily adapted into pre-determined rug sizes. The collection's visuals allow for these sections of broadloom to be reconfigured into a wall-to-wall installation, creating a unique flooring experience, designed by Mohawk Group in collaboration with Innocad's 13&9 Design.
Moonscapes can be installed in corporate, hospitality, higher-education and large public spaces. This aesthetic combined with its inherently strong construction makes it a perfect flooring solution for a space that requires a high-end look and a high-performing product. Moonscapes is made with Colorstrand® fiber featuring unsurpassed colorfastness to light, atmospheric contaminants, and harsh cleaning agents.  The collection is backed by WeldLok, which is ideal for high performance environments that require excellent tuft retention properties.  Moonscapes is Red List-free and features a Declare label.
Moonscapes is manufactured with Mohawk Group's Synthesis patented technology that provides a three-dimensional layering effect using a custom base and Precision Dye Injected (PDI) surface.