by Luis De Souza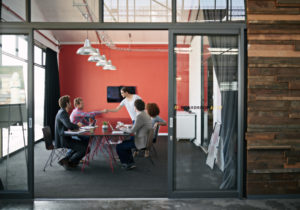 It's a shocking figure: The recent What Workers Want survey reveals that a quarter of office staff feel their workspace actually reduces their productivity. It's serious news that impacts office workers worldwide. The survey investigated the needs of the individual office worker, rather than the views of practitioners and provides an invaluable reference document which will help to provide companies, developers and investors with a clear indication of those issues that will ultimately affect the organization's bottom line. Real estate decisions are influenced by employees, and this will increase in importance through the next decade.
With business costs perpetually rising – and real estate leading the charge – every organization absolutely requires a workspace that encourages effective (and profitable) production.
Productivity has been a worldwide issue for some time. Growth in global output for every worker declined in 2015, and is expected to be moderate at 1.5% in 2016.
So if workers are unhappy with their workspaces, what do they actually like about them – and how can you build on that?
Basic comforts unsurprisingly top the list when an office gets it right – comfort, lighting and temperature. Length of commute also has a big impact on worker satisfaction – 86% said it is most important to them. And most importantly, half of workers agreed if the internal design of their office matched their 'ideal', it would drive up their productivity levels.
Additionally nearly a third like to work from different places in the office, and almost half (48%) find it crucial to have space where they can collaborate with colleagues.
Balancing people and work
Richard Kauntze, chief executive of the British Council for Offices, says it's clear that one-size-fits all approach just doesn't work when it comes to creating an optimum working environment. (This is true for the US workforce as well.) "Rather, it requires a deep understanding of the people using the space, and the work being delivered," he says. "Getting this right can be complex, but has the potential to reap considerable rewards in terms of productivity and should therefore be at the heart of any business' strategy."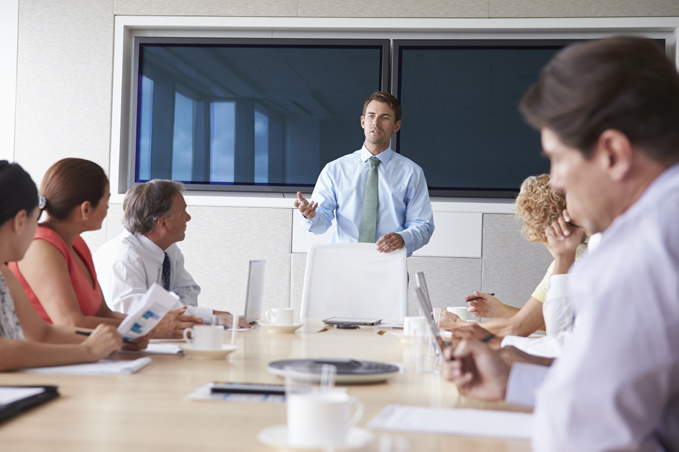 The Connected Workplace
Everyone who runs a workplace wants to get it right. Creating an environment conducive to good productivity and well being as well as attracting and retaining great talent is imperative.
So what is the "Connected Workplace"? It's a workplace that supports efficient working for all staff by having:
• Technology that is connected rather than in separate islands;
• Business processes that create a great user experience; and
• Space types that suit the different working modes.
There's compelling evidence when these three aspects are well executed, good productivity and high staff retention results. It's also clear that connected technology is the conduit that supports the user experience.
Here are my top seven elements of technology that drive a connected workplace:
Scheduling platform for bookable space that's easy to use for any device — mobile is key;
For flexible space, technology that can sense what space is being used, so staff can easily find the right location to match their activity;
Apps that deliver relevant workplace information, so personal preferences can be met. For example, the need for a cool or quiet space;
Easy-to-use, well-connected in-room technology, supporting a great meeting experience with minimum time wasted on getting started or changing meeting arrangements;
Front of house systems that deal with visitors, security and services seamlessly. Simple visitor registration linked to the security system as well as service delivery elements such as catering;
A collaboration platform such as video, which is simple to use and accessible across the business. Soon these collaboration tools will need to incorporate the more social elements of communication today;
A service delivery infrastructure that links ordering with delivery, so if a meeting is changed, providers are made aware and SLAs can be met. Once again, mobile is critical.
That's the technological element of the connected workplace, but what about the human element that drives these requirements? Here are four reasons why we're using space differently and why they create both barriers and opportunities:
1. Multigenerational workforce. Look around your workplace – it might have as many as five generations working side by side these days. These can range from maturists, born before 1945, who still make up about 3% of our workforce, all the way to the millennials, who were born after 1980 and are starting to make their impact now. As you'll imagine, their preferences are widely different. A maturist might prefer to be notified of any updates via a letter, while a millennial will expect a text or even an alert via social media. And in between? Every shade of preference, and a wide range of technological choices. A truly connected workspace needs to understand the different ways of all generations so they can engage equally and collaborate effectively.
2. Technological advances. In the past decade, the level of technology available at work has grown in leaps and bounds. It's given us incredible tools that allow us to work flexibly, see colleagues on the other side of the world in real-time – and even install a refrigerator that automatically orders milk. But because many workspaces have gained technologies piecemeal, there's a real risk that they operate in silos. For instance, videoconferencing is marvelous, reducing travel time and costs while enabling easy co-working. But does your videoconferencing system communicate with the room scheduling system? If a meeting is rescheduled in one, is the other automatically rescheduled too? If not, the result can be duplicated bookings, expensive empty meeting rooms, and frustrating no-shows.
3. Flexible working. As What Workers Want shows, people like to be able to work how and where they want. But the downside is wandering around a building looking for a workspace or an outlet to charge a laptop – a real blow to productivity. In the connected workplace, sensor technology monitors room and seat availability and displays it in real time – an online solution at the fingertips of every worker. And if it's made intuitive, it will appeal to every generation in the workplace, unleashing the power of flexible working – noted by the majority of employers – to drive productivity.
4. Cost concerns. I hear from facilities and office managers that they can't afford to go down the integrated technology route – it's too expensive initially, they say, and a drain on productivity while everyone learns how to use the system. I'd argue the opposite. One global utility recently told me how deploying a room scheduling system that integrates with services such as VC and AV saved $100,000 in the first three months. Staff found it so easy to locate a suitable space, they stopped renting expensive external meeting rooms.
Feeling the power of the connected workplace yet?
If you can make these connections work, they can benefit workers and the operation. It makes sense to help generations work together to foster understanding of different attitudes, sharing of experience, and promoting engagement with developing technologies. The resulting collaboration can be invaluable.
Offering flexible or activity-based working also can pay dividends. Millennials appreciate the ability to move around while they work, supported by technology. This job satisfaction reduces staff churn and increases the retention of important talent. A well-configured workplace with fixed areas, flexible areas and collaborative space means happy workers who work better.
Are you recognizing and responding to these connections in your own workplace? Try this 10-point checklist to see how connected your workspace is – and whether it's worth doing better:
1) What workplace technology is being used in my organization?
2) Does it integrate fully, or is my technology in silos?
3) If not, is this having an effect on how my staff work?
4) Can I quantify this effect – e.g. reduced productivity, wasted time?
5) What benefits would a better-connected workspace bring? Collaboration? Innovation? Time-saving? Efficiency?
6) Is it worth connecting my workplace for the better? Assess, using the answers to the above questions. Then ask:
7) What solutions could help me? Seek expert advice in this area to ensure value and effectiveness.
8) How can I minimize disruption during deployment? Choose easy-to-use technology with low training requirements.
9) How can I monitor improvements and gauge ROI? Select systems that provide comprehensive management/real time management information.
10) Can I continue to benefit from the connected workplace going forward? Yes, leading companies are able to measure both improved productivity (less time wasted/improved quality outputs) and better staff satisfaction.
To create the optimum workspace, it takes "a deep understanding of the people using the space and the work being delivered." Connect your workplace and that's exactly what you'll have.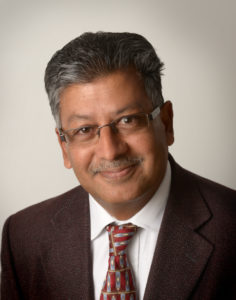 Luis DeSouza, CEO of NFS Technology Group, is an international expert in hospitality and facilities management technology.