WHR Architects joined their clients from CHRISTUS St. Vincent Regional Medical Center and representatives from the community to celebrate the start of construction on the $44 million expansion on the hospital's main campus in Santa Fe.
"It is truly rewarding for the architects and planners that have been working on this important project for the last several years to see construction begin," said Mark Vaughn, AIA, WHR Architects, the healthcare practice of EYP. "CHRISTUS St. Vincent is a vital part of the community and the 36-bed expansion of the nursing unit — all private beds— will enable the clinical staff to provide more personalized individual care.
The design of new facility, which will create a new front door to the existing hospital with a cantilevered entry canopy, reflects its high desert context with a Santa Fe palette and the use of stucco and stone.
The project includes 63,000 square feet of new construction: 36 medical/surgical beds on two floors of a new nursing unit; a two-story lobby with ancillary spaces; and connections to the existing nursing units and outpatient lobby. The new wing is designed with structural systems to support an additional two stories to accommodate future needs.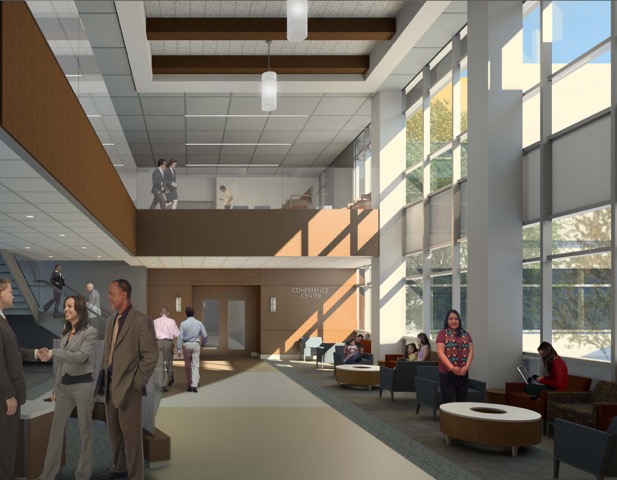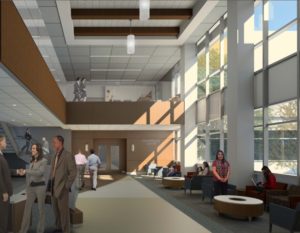 In addition, the project scope includes the conversion of all adult patient rooms from semi-private to private in the four existing nursing units, which will be upgraded to match the interior finishes in the new building. The project is scheduled for completion in 2018.
Each of the speakers at the event, which included Patrick Carrier, President & CEO of the CHRISTUS St. Vincent Regional Medical Center, Robert Glick President & CEO of St. Vincent Hospital Foundation, and Sharon Salazar Hickey, Chair of the Foundation Board, stressed the importance of the project for the health and well being of the community. The hospital held over 42 community meeting during 2014 and listened to the wishes of the people, who overwhelmingly desired private rooms. Having served Santa Fe for over 150 years, the hospital sees the the new nursing unit and renovation as an investment in the community that will support the delivery of the highest quality of care patients and their families for years to come.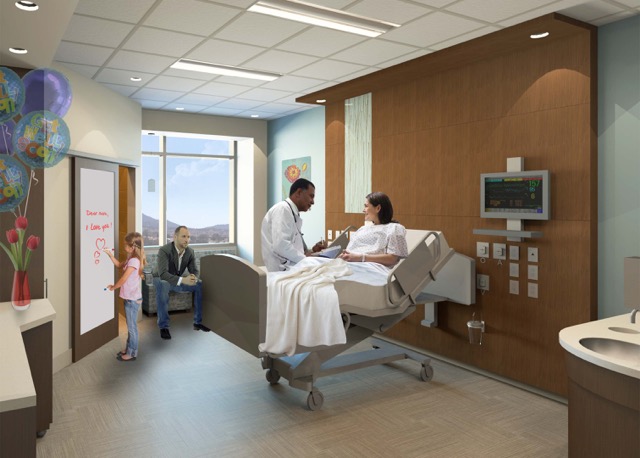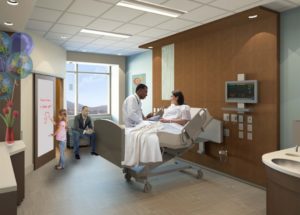 "WHR Architects has been working in New Mexico and the Mountain West for a number of years," said David Watkins, FAIA, Founding Principal of WHR. "With projects from Albuquerque, New Mexico to Billings Montana, for the large systems like University of Colorado Health to community hospitals like CHRISTUS St. Vincent, our projects have helped us understand regional concerns and shown us how our national healthcare experience can be of value here. We have a strong commitment to the region."