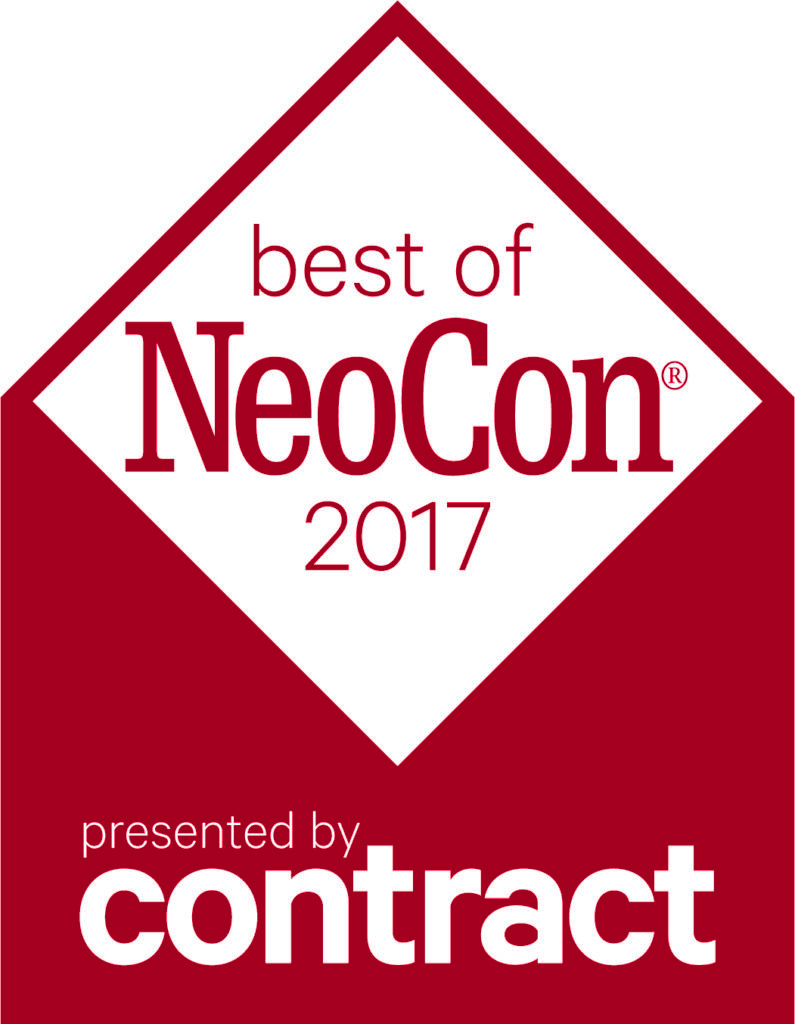 Chicago — Ninety-six awards were distributed in the Best of NeoCon 2017 competition of contract furnishing products during NeoCon at theMART. Ten Innovation Awards and a Best of Competition Award were included among the honors.
Click here to see the list of winners. 
Click here to see photos of winners. 
A total of 411 products were entered in 46 product and furnishing categories in the competition, sponsored by Contract magazine, NeoCon, the International Interior Design Association (IIDA), the International Facility Management Association (IFMA), and The McMorrow Reports for Facilities Design & Management.
The Conference Room Furniture category took the top prize as the Best of Competition with Halo, manufactured by HALCON, located in Showroom 10-121.  
Editors' Choice Awards were bestowed to:
Skyline Design, Transcend™ by Suzanne Tick, for Wall Treatments, Showroom 1060.
Gunlocke, Calia, by Brad Ascalon for Seating: Guest, Showroom 1126.
Bernhardt Design, Terry Crews Collection, for Lounge Furniture Collections, Showroom 399.
HBF, Harmoni Table by Space Copenhagen, for Tables: Communal & Task, Showroom 387.
Bentley Mills, Night Vision, for Carpet: Broadloom, Showroom 1098.
The Best of NeoCon jury is composed of 47 contract interior designers and architects, and corporate, healthcare, and institutional facilities management executives who are responsible for selecting and buying furniture and furnishings for their specific organizations or clients. Nine jury teams visited the MART showrooms and market suites to judge each product. Manufacturers and product designers had the opportunity to explain and discuss details of the product and answer jurors' questions.