by Sam Cusick
Campus administrators worldwide are in the midst planning for this fall semester. For those that have not made the jump to all-virtual courses, campus leaders and facility managers are finding new and unique ways to welcome students and staff back to campus, as well as hold classes in person safely.
One such example is evident in Rice University's plans to create new classroom experiences outdoors that allow for safer spaces for students. Kevin Kirby, Rice's vice president for administration recently told The New York Times the university plans to buy five circus tents and build four other semi-permanent outdoor structures to allow classes to take place in person, but still account for improved air ventilation and social distancing standards.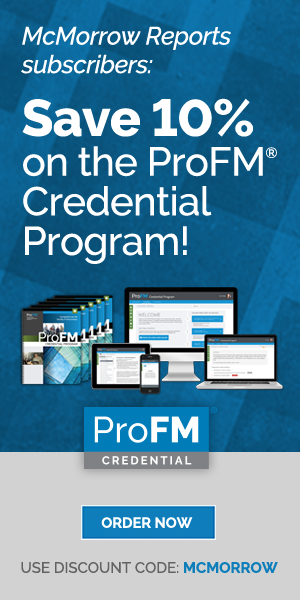 Tulane University is executing a similar strategy by constructing 13 new temporary buildings to allow for larger classrooms for 50 to 80 students that accommodate in-person classes with improved social distancing measures. These buildings will differ slightly from their counterparts at Rice University since they won't be open-air and will include updated exterior and interior surfaces that are easily sanitized, to help prevent the spread of COVID-19.
"We are committed to offering a rewarding education with significant face-to-face engagement," said Robin Forman, senior vice president for academic affairs and provost in a recent statement. "But we did not have the existing classroom capacity to allow our students to attend their classes and follow appropriate social distancing norms. With these temporary classrooms, about half of our courses now have been scheduled into classrooms in which all enrolled students can safely attend at the same time. In other courses, we will use technology to reduce the number of students in attendance to safe limits."
Another way universities are pivoting to safely welcome back students is by installing new microbe-fighting devices in residence halls. The University of Oklahoma recently announced plans to install devices in every room across three buildings on campus that will continuously produce Dry Hydrogen Peroxide (DHP™) to reduce viruses, bacteria and fungi in occupied spaces, according to a recent release from the university.
In addition to new technology or temporary buildings, some schools, like the Houston School District, have elected to start the year with all-virtual courses, with plans to revisit the decision for spring 2021 semester based on the national spread of the coronavirus.
As the weeks count down to the start of the fall semester, FMs and campus leaders likely will continue to test and analyze new tactics to improve the safety of in-person instruction. For more strategies and tips to help safely reopen any facility during a pandemic, check out ProFM's three-part webinar series here.
Sam Cusick is a marketing specialist at Holmes Corporation, creator of the ProFM credential.