The 6th annual New York City Hospital, Outpatient Facilities and Medical Office Building Summit will be held Wednesday, Sept. 25, in the Vivian and Seymour Milstein Family Heart Center at New York-Presbyterian Hospital. It will run from 7:45 a.m. to 3:30 p.m. with half-day or full-day attendance available. It includes breakfast and lunch and attendees can earn up to 5 CEUs from AIA, AHA, IFMA and Engineers. The conference is presented by the Corporate Realty, Design & Management Institute.
Registration for the event is open.
Full-day attendance runs from $179 in advance for AMFP and Advisory Board members to $289 for everyone after July 31. Half-day attendance runs from $129 In Advance for AMFP & Advisory Board members to $209 for all attendees after July 31.

Updated sessions and speakers include:

Morning sessions
Surviving the Next Tsunami of Healthcare Reform
Future healthcare construction in New York is shaped more by decisions in the hospital boardrooms than Washington, DC. Understand the way hospital boards identify demand, disruption, consolidation, and cost pressures that will affect what and when they build or upgrade healthcare facilities. Speaker: Aaron Mauck, Senior Director, Advisory Board (highest rated speaker at recent
Summit in Washington, D.C.)
Life Science + Healthcare + Real Estate = NYC's Next Big IndustryLife science is the future of healthcare. New York's academic and medical institutions make it an obvious center for life science. Add New York's expertise in finance, law, and real estate development and you have a winning formula. Get the latest insights on New York's life science community. Learn what's driving the design, development, and leasing of life science facilities.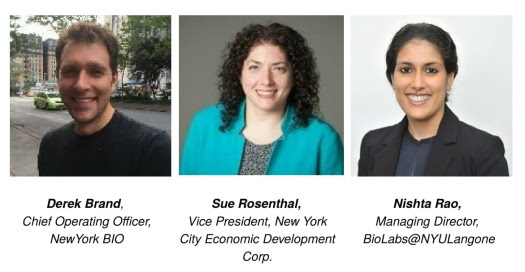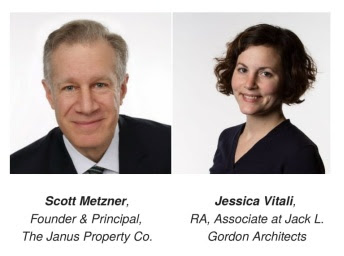 Ten Tips to Minimize Costs and Risks from Accessibility Issues in Mergers, Acquisitions, & Expansions
To avoid costly snags healthcare providers, building owners, architects, contractors, attorneys, and advisers must evaluate complex accessibility issues when converting existing buildings to medical use. Proper due-diligence averts surprises and delays, and ensures compliance when the first patient comes through the door.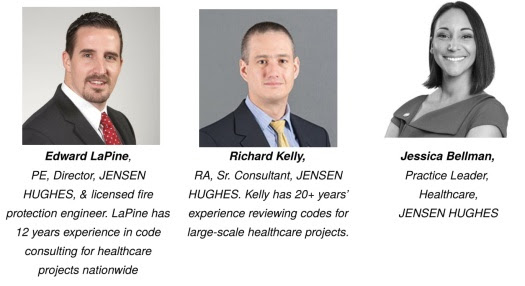 Afternoon sessions
Pushing the Envelope on City Center Construction: How Prefab Solves Headaches on $1.5 Billion Medical Pavilion Led by LF Driscoll Healthcare. Session leaders TBA

Keeping Costs Down, Systems Up and Lights On, While Reducing Healthcare's Carbon Footprint Speakers: Andy Haun, Chief Technology Officer, Microgrids, Schneider Electric
The Pulse of Healthcare Compliance: Improving compliance can enhance design, construction, and operations Get the results from a recent study on how healthcare systems are meeting the compliance challenge. Follow-up interviews offered ways to improve compliance, but also enhance design, construction, and operations. Learn how technology and analytics can: streamline workflow, document compliance, pinpoint recurring issues, and create money saving solutions while protecting patients and healthcare providers. Other panelists TBA, Sukhit Tom Singh, Director Facilities Environment of Care Compliance, New York Presbyterian. Jared Shapiro, Senior Director, Environmental Health and Safety, Montefiore Health System; Associate Professor at New York Medical College's School of Health Science and Practice.
Understanding the Fine Points of Putting Ligature Resistant Design into PracticeSpeaker: Kimberly McMurray, AIA, MBA, Ligature and Patient/Staff Safety Risk Assessment Expert (clients include NYC Health+Hospitals, Kingsbrook Medical Center, and Hackensack University Medical Center
Knowledge Transfer
Healthcare facilities leaders share their insights and lessons learned over a career of designing, building, and operating New York's top healthcare facilities. Learn the key lessons you need to carry forward. Understand which practices you should leave behind. Discover the smoldering issues that need addressing in the future. Speakers: Amy Nunziata, Vice President for Facilities Operations and Engineering, New York Presbyterian Hospital. In this role, she leads the operations, engineering and infrastructure initiatives for the 5 campuses located in Manhattan, as well as environmental health and safety across the 10 hospital enterprise.
Other Panelists TBA
Industry Partners include Accurate Lock & Hardware, Assa Abloy, Carpenter Contractor Alliance of New York, Jensen Hughes, Koffel, nora systems, inc., Revista, Schneider Electric.