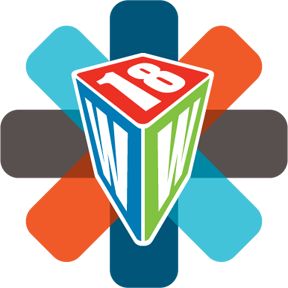 IFMA's World Workplace "Create Your Own Success" will be held Oct. 3 to 5 in Charlotte, N.C. More than 4,000 facilities management and related professionals are expected to attend from 40 countries and every state in the U.S. The attendees represent 2,000 companies in facilities management, IT, PM, HR, engineering, security, real estate, sustainability and energy.
Attendees can learn from more than 100 education sessions and discover new products and facility solutions from the more than 225 exhibitors (as of early July) at The Expo.  As always, attendees will find pre-conference continuing educations sessions, facility tours, deeper-dive sessions and networking events. Full event registration for members is $885. Non-member pricing is $1,175. Click for links to 12 official World Workplace hotels. The booking deadline is Sept. 10.
Click below for courses by track that The McMorrow Reports recommends:
World Workplace has an app to keep you organized. Search for "World Workplace" in the iPhone app store or Android market. Access the Attendee Service Center to create a personalized event schedule, review/edit your registration information, download an attendee roster, log CEUs and more.
The keynote speaker will be Kyle Petty, NASCAR icon and philanthropist, from 10:30 to 11:30, Oct. 3. He will discuss "What a Ride: Life, Family, Community and the Race Track."
The Plenary Session Keynote speaker will be Bob Kolasky, Deputy Assistant Secretary, Infrastructure Protection National Protection and Programs Directorate, from 8:30 a.m. – 9:30 a.m., Oct. 4. He will address "Securing Soft Targets and Crowded Spaces Against Evolving Threats."
The Awards Luncheon Keynote Speaker will be Theresa Payton. She is the Former White House CIO and Cybersecurity Authority starring on CBS's TV show, "Hunted." She will speak 2:15 p.m. – 3:15 p.m., Oct. 5, about "Hype or Reality? Your Workplace and Blockchain, Cryptocurrency, Artificial Intelligence, Machine Learning, and the Internet of Things."
Pre-conference courses and workshops will be Sept. 29 to Oct. 2 at The Westin Charlotte. Attendees can:
Complete or begin courses for their Facility Management Professional credential.
Begin work on their Sustainability Facility Professional certification with a two-day overview.
Take a one-day or three-day course to prepare for the Certified Facility Manager Exam.
Learn the Essentials of FM.
Explore "Building codes, regulations & standards" in a one-day workshop.
Review ISO management systems.
Facility tours to the Duke Energy Center and The Bank of America Stadium will be held Oct. 2, from 1 p.m. to 5 p.m.. Each tour is only $49 per person and within walking distance of the Charlotte Convention Center. Facility management and building operations teams will show and tell their O&M systems and plants, sustainable/energy-efficient features, restoration projects and state-of-the-art upgrades.
There will be a special field trip to the Charlotte Motor Speedway on October 2, 2018 from 12 p.m. to 5 p.m. The Facility Tour Field Trip is only $75 per person, and includes transportation to and from the site, lunch voucher and front and back-of-the house facility tour.
Deeper-Dive sessions will be held from 1 to 5 p.m. Oct. 2. Sessions include:
DD 1: The Disaster Experience for Facility Managers (A Tabletop Exercise)
DD 2: Tech Rich, Time Poor – Managing Your Workload and Technology
The Disaster Experience for FMs will be a simulation of a real-life disasters as they unfold. You will make critical decisions and deal with the consequences of those decisions. After you've finished, you'll understand the importance of advance disaster and continuity planning. The session will be run by Bob Mellinger, CBCV, the founder and president of Attainium Corp., which delivers business continuity, emergency preparedness and crisis management services.
The Tech Rich, Time Poor session will help attendees organize their technology into a unified productivity system, create a custom checklist to organize their day, control mind clutter, allow for interruptions when planning, develop a planning process for daily work, establish end-of-day routines, pre-planning and track follow-up. Deb Cullerton, Senior Partner of Priority Management Associates (PMA), will lead this session.
The expo hours will be:
Wednesday, Oct. 3 | 11:30 a.m. – 5 p.m.
Thursday, Oct. 4 | 9:30 a.m. – 1:30 p.m.
There are more than 100 courses being offered at World Workplace. Click the link above to see all the courses offered. Attendees can earn CEUs and 20 CFM maintenance points. Click here for full details on earning your points.