NFMTVEGAS, the National Facilities Management and Technology Conference and Expo, presented by Building Operating Management, will take place October 27-28, 2020, at the Paris Conference Center, Las Vegas.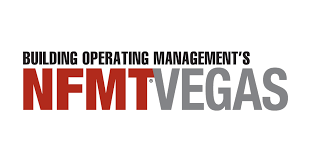 Attendees manage a variety of facilities with 23% from Government, 21% Educational, and 17% Commercial Office. FMs do not pay to attend the 40+ conference sessions, 14 hours of CEUs, 6 conference tracks. Attendees include professionals with these positions or job functions: Facility Management – 48%, Executive/Property/Asset Management – 16%, Maintenance/Grounds Management – 11%, Operations/Security Management – 10%, Construction/Engineering Management – 10%, and Energy/Sustainability Management – 5%.
NFMT management is working with the state of Nevada, the city of Las Vegas, and the Paris Hotel to ensure the safety and cleanliness of NFMT Vegas. They will follow the advice of public health and local authorities. As it stands, NFMT Vegas is moving ahead as scheduled. Its goal is to welcome attendees to a safe and clean show environment. New protocols and processes will be put in place and details will be posted to NFMT Vegas.